Why The Beatles Didn't Really Change the Lyrics When Ringo Sang 'Boys'
In 1961, The Shirelles made history when "Will You Love Me Tomorrow" topped the Billboard Hot 100. It was the first time a black girl-group — any girl-group, some say — ever hit No. 1 on the leading U.S. pop chart.
When record-buyers took that single home, they found another gem on the B-side. That was "Boys," a track Luther Dixon and Wes Farrell had written for the group of young ladies from New Jersey. Over in England, a Liverpool band called The Beatles started performing it live in their performances.
Though this early version of The Beatles featured John Lennon, Paul McCartney, and George Harrison, the vocal duties on "Boys" went to drummer Pete Best. Across town, playing for Rory Storm and The Hurricanes, drummer Ringo Starr also sang the song.
So when Ringo joined The Beatles in '62, he kept running with the vocal whenever the band played "Boys." And it never seemed to matter that the lyrics spoke of "boys — what a bundle of joy."
Paul said The Beatles didn't really care about the words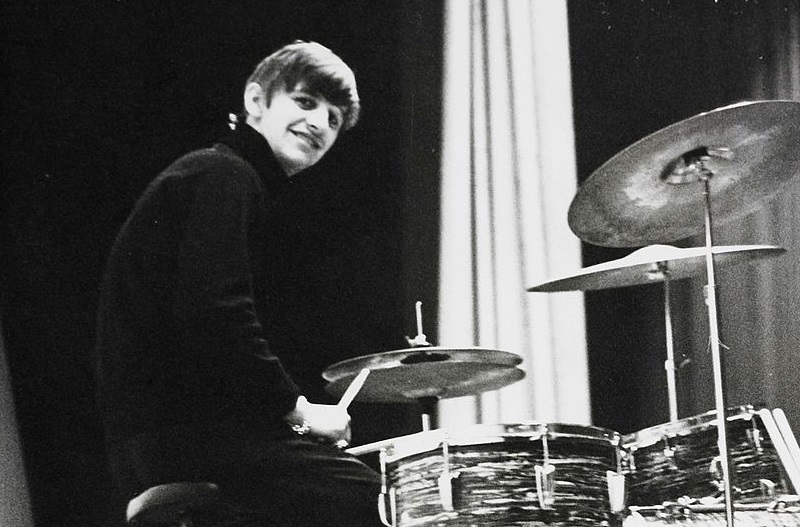 In the Shirelles' version, you hear the narrator sing generally about what happens when a boy kisses a girl. (She "takes a trip around the world," she's told.) As far as that went, it didn't sound strange coming out of a man or a woman's mouth in the early '60s.
But things get trickier in the second verse. "Mama says when you kiss my lips," sang The Shirelles. "I get a thrill through my fingertips." To manage those lines, The Beatles made a slight change. "My girl says when I kiss her lips," Ringo sang. "She gets a thrill through her fingertips."
That change worked out great. As for the rest of the song, however, Ringo and the Fab Four basically left it alone. "I'm talking about boys / Don't ya know I mean boys," he sang with abandon. Then at the end he refers to those boys as a real "bundle of joy."
In short, it wouldn't have been a song tough-guys sang hanging out on the street corner circa 1963. But Ringo and the gang didn't think twice about it. "It was great," Paul told Rolling Stone in 2005. "Though if you think about it, here's us doing a song, and it was really a girls' song. Or it was a gay song."
Paul said they didn't 'even think about that sh-t' back then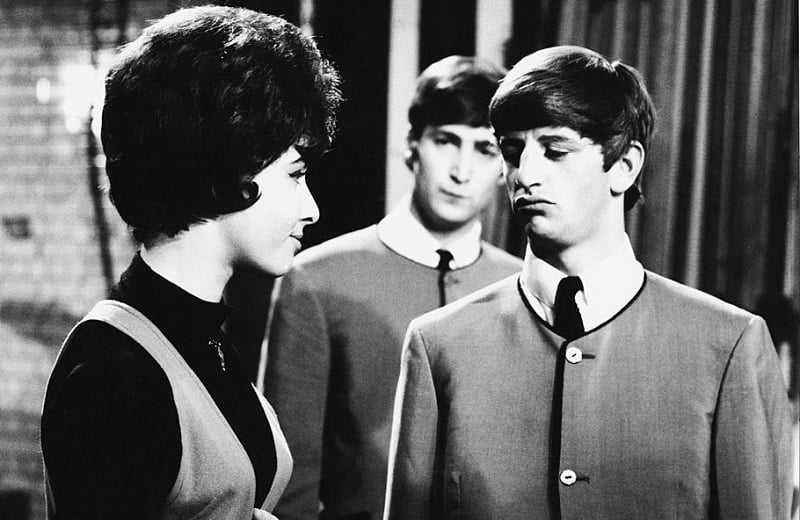 In Anthology, Paul acknowledged that "Boys" wasn't exactly the most ideal thing for a group of guys to sing in '61-'64. "It was a little embarrassing … [The Shirelles] were girls singing it," he said. "But we never thought we should call it 'Girls' just because Ringo was a boy."
As Paul chewed on it for a few more years, he didn't recall it ever being a major issue. After all, Best had sung it before Ringo, and Ringo had already gotten used to it by the time he joined The Beatles. Paul basically said they were a bunch of kids playing rock 'n' roll music. Lyrics were secondary.
"We never even listened," he told Rolling Stone. "It's just a great song. I think that's one of the great things about youth — you just don't even think about that sh-t. I love the innocence of those days."
Also see: Why Did Cameras Avoid George Harrison During His Live 'All You Need Is Love' Guitar Solo?