Why The Beatles Ditched the 1st Song John Lennon Wrote
Imagine if you worked at a record label and passed on The Beatles in 1962. Instead of signing the band for next to nothing, you declined because you thought guitar groups were going out of style. Well, that actually happened in the pre-Fab Four days following an audition at Decca (with a guy named Mike Smith, no less).
The Beatles didn't stay unsigned for long. By June, they'd landed an audition with Parlophone chief George Martin at EMI studios on Abbey Road. And by September '62 they'd recorded their first single after dropping Pete Best and bringing aboard Ringo Starr.
While it had only been nine months between the failed Decca audition and the recordings for Parlophone, the songs John Lennon and Paul McCartney were writing had gotten much better. "Love Me Do," the first Beatles single, did very well (No. 17) for a debut track.
And "Please Please Me," the band's second single, showcased even higher songwriting quality. Soon enough, the band was scrapping tracks from its Decca-audition repertoire. And that included "Hello Little Girl," the first song John ever wrote.
The Beatles grew out of 'Hello Little Girl' soon after the Decca audition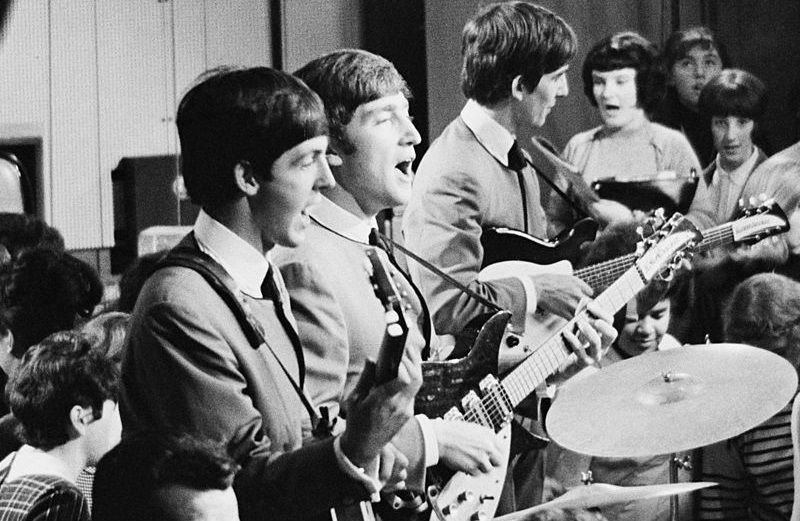 The Beatles could certainly feel proud about moving up the charts with "Love Me Do," but the success of "Please Please Me" landed them among the elite. That track, released January '63, actually topped one of the UK charts and ended up a No. 2 hit.
By then, the Fab Four was gaining more confidence in their songwriting every day. So it's no surprise they appeared done with simplistic efforts like "Hello Little Girl." Listening to it now, it doesn't capture that Beatles magic (despite a solid Lennon vocal).
"Unfortunately the words aren't too wonderful," Paul said about the track in his authorized biography Many Years From Now (1997). "They're a bit average." Looking back on those days in his 1980 Playboy interviews, John recalled writing the track with Frank Masters' sappy "Scatterbrain" in mind.
"I remember some '30s or '40s song which [went], 'You're delightful, you're delicious and da da da. Isn't it a pity that you are such a scatterbrain,'" he said. "That always fascinated me for some reason or another. It's also connected to my mother. She used to sing it. So I made 'Hello Little Girl' out of it."
Another Liverpool group had a hit with John Lennon's 1st song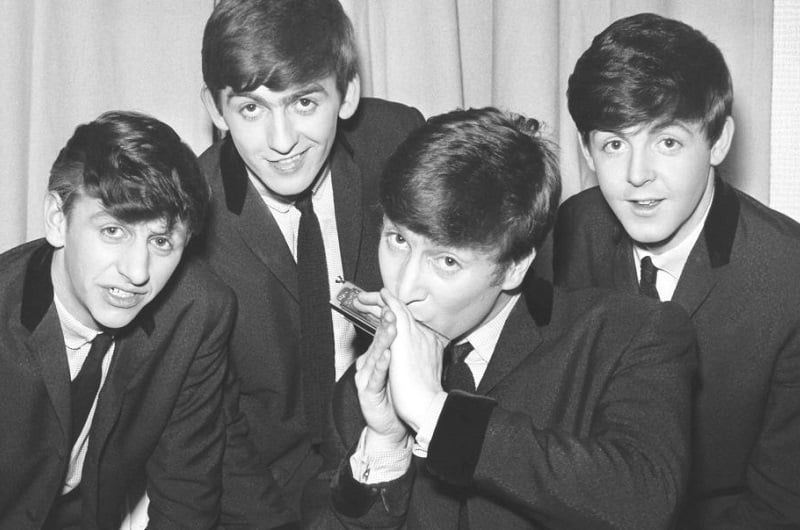 Though it wasn't good enough for The Beatles in '63, other bands always needed tracks to record. And soon enough John and Paul found a taker in a Liverpool act called The Fourmost. The group recorded "Hello Little Girl" in summer '63, then watched it crack the top 10 in the UK.
"The Fourmost were eager to have a hit and they were very good friends of ours," Paul said in Many Years From Now. "They were more of a comedy group, a really very funny cabaret act. They just weren't the kind of guys who were going to get a major hit."
That became a bit of a trend for the Lennon-McCartney songwriting machine. The following year, Paul passed another early track ("World Without Love") to the brother of his girlfriend Jane Asher. And it went to No. 1 in America as the British Invasion got underway.