Why the Beatles' 'White Album' Was So Heavy on Acoustic Guitars
Even if you loved Sgt. Pepper's Lonely Hearts Club Band (1967), you had to admit The Beatles went heavy on the studio polish. On side 1, "She's Leaving Home" told the story of its runaway rich girl with the help of a 10-piece string section that included a harp player. It was a long way from Hamburg.
There was more of the same on "Being for the Benefit of Mr. Kite!," the John Lennon track that featured tape loops, harmonium, organ parts, and other sounds not made by a Beatle. In brief, producer George Martin's touch was easily detectable in the making of Sgt. Pepper.
When the sprawling White Album (1968) arrived late the following year, fans got a very different look from the and. On "Blackbird," basically all you heard was Paul McCartney and an acoustic guitar. And you got the same man-and-a-guitar approach (with Lennon this time) on "Julia."
More acoustic guitar came on "Rocky Raccoon," "Mother Nature's Son," "Dear Prudence," and "The Continuing Story of Bungalow Bill," among other tracks. It was a defining feature of The White Album, and it was no accident.
The Beatles wrote most of the 'White Album' in India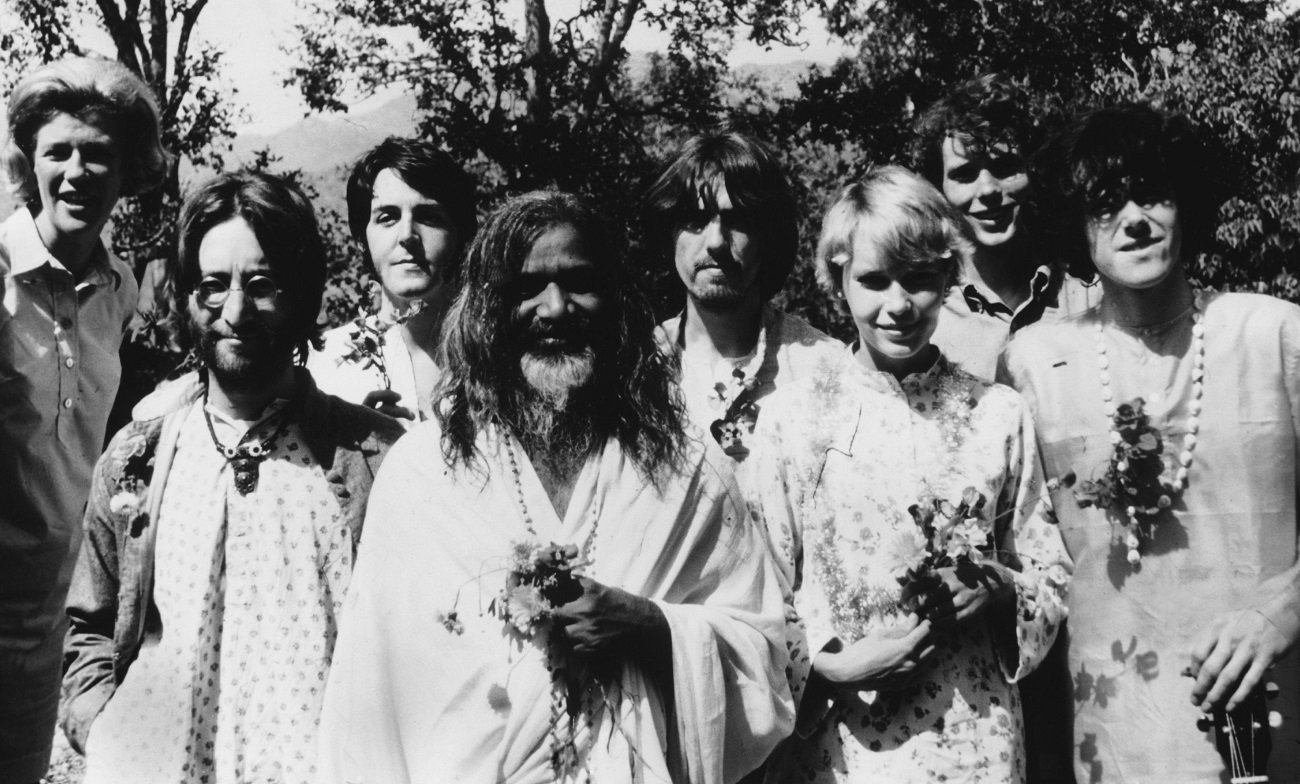 In early '68, all four Beatles decamped to Rishakesh, India, where the band studied meditation and yoga under Maharishi Mahesh Yogi. The Beatles had plenty of famous company there. At some point, they passed the time with Mia Farrow, folk-singer Donovan, and Mike Love of the Beach Boys.
Originally, the idea was they wouldn't be writing songs while in India. (At least George Harrison had that idea.) But Lennon and McCartney couldn't go long without working on new compositions. So the songs started to pile up.
It didn't help that Donovan taught Lennon how to fingerpick on a guitar between meditation sessions. Or that Love helped McCartney get that Beach Boys spirit into "Back in the USSR." All in all, it would have been a lot to ask, and by the time they returned they had a bona fide haul of compositions.
"All the stuff on The White Album was written in India," Lennon said in his 1980 Playboy interviews with David Sheff. "We got our mantra, we sat in the mountains eating lousy vegetarian food and writing all those songs. We wrote tons of songs in India."
The Beatles wrote songs on acoustic guitars and chose to keep most of them simple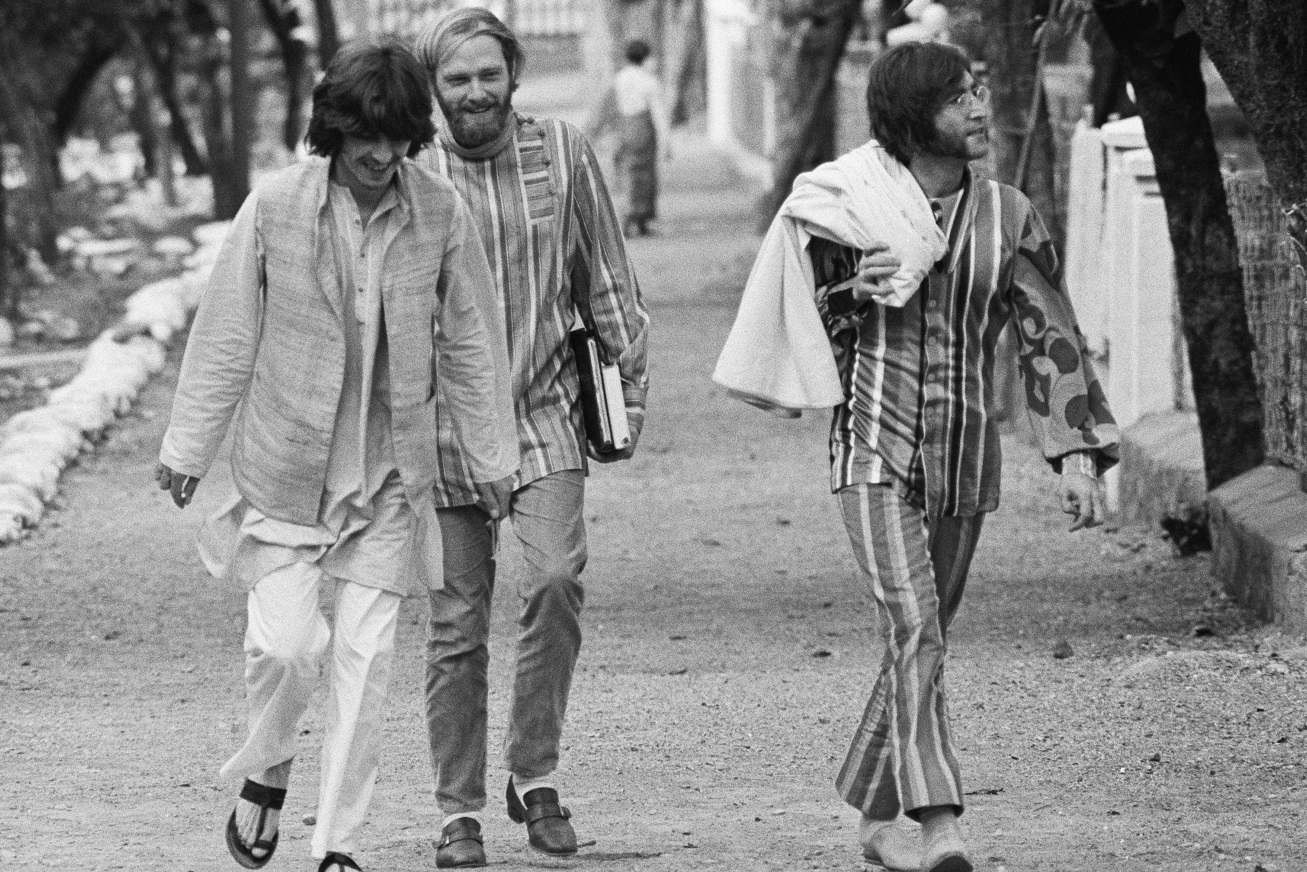 When The Beatles were at home or in the studio, they might take a song idea to the piano or come up with something while jamming on an electric guitar. But in India they were back to basics (as Lennon so eloquently put it) and only had acoustic guitars to work with.
That didn't change during production for many of the acoustic songs. "We decided not to try and cover them up like we might do normally," McCartney told Radio Luxembourg prior to the White Album release. "[We] just use[d] acoustic guitar instead of, say, a piano or electric guitar or anything."
Indeed, several songs never got beyond a guitar, while others featured the band playing together again (an approach Ringo and Harrison preferred). Either way, you can conjure up images of The Beatles in Rishikesh piecing together "While My Guitar Gently Weeps" or "I'm So Tired" in their sandals and yoga gear.
But before you get too romantic an image in your head, I'll let Lennon take the last word in describing how he wrote "Yer Blues," a favorite of Ringo's. "Yer Blues was written in India, too," Lennon told Playboy in 1980. "The same thing: up there trying to reach God and feeling suicidal."