Why 'The Bold and the Beautiful' Producers Re-Wrote a Storyline For Linsey Godfrey
Writers killed off The Bold and the Beautiful star, Linsey Godfrey, in 2018. Then, she traded her Spencer/Forrester roots for a role on Days of Our Lives. Still, the star's legacy among B&B fans remains strong. The real-life struggles she's overcome make her ultra-relatable. In fact, there's one storyline producers changed on the star's behalf.
Linsey Godfrey was a cancer survivor before joining 'The Bold and the Beautiful'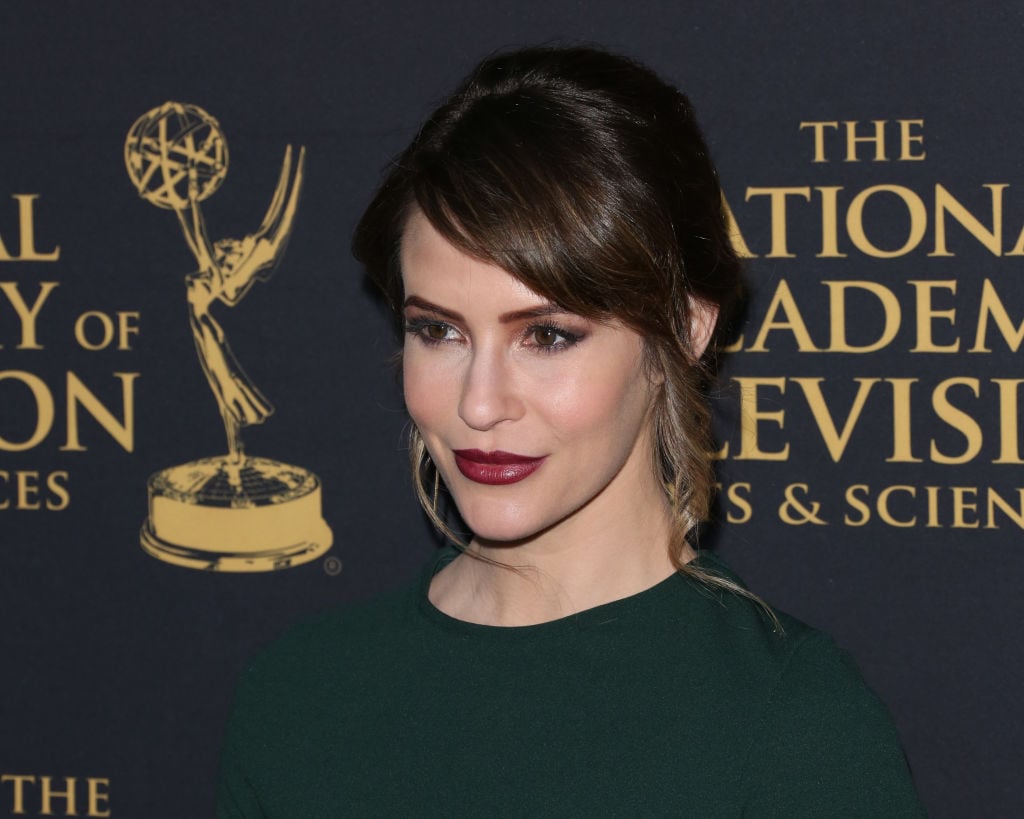 In 2005, The Bold and the Beautiful alum, Linsey Godfrey, made the big move from Stuart, Florida to Los Angeles, California. There, she began auditioning for roles, landing her first via the TV series, Surface.
Godfrey starred in just four episodes before a devastating diagnosis came about. While filming Surface, she felt unusually fatigued. She returned to her family — who'd moved to Tallahassee at the time — when the show wrapped.
After fainting three times, Godfrey underwent all the necessary testing which resulted in a diagnosis of Hodgkin's Lymphoma (lymphatic system cancer).
The starlet underwent seven months of chemotherapy treatment (which caused her to lose her hair) before returning to LA with her shorter-than-usual hair that had only started growing back in. Godfrey refused to wear a wig, according to multiple interviews with the actress, which made it more difficult for her to land a job.
Eventually, she found herself in shows like NCIS, CSI: Miami, Cold Case, and more, before turning toward the daytime soap circuit in 2012 with her role as Caroline Spencer/Forrester on The Bold and the Beautiful.
"I am so grateful for having cancer," Godfrey said via Michael Fairman TV, "It changed my entire life. It gave me a completely different perspective. I am so grateful for things. I understand peoples' struggles."
Here's why Caroline's story was re-written
By the time Godfrey auditioned for The Bold and the Beautiful, she — along with her mother and two sisters — had tattoos of a survivor ribbon on the backs of their necks. This commemorated Godfrey's cancer recovery. Producers told Godfrey the character of Caroline didn't have any ink, but they loved Godfrey so much, they wrote it as part of Caroline's story.
The arc came around the time Caroline and Rick (Jacob Young) struggled to keep their relationship in-tact. Rick had grown closer to Maya (Karla Mosley) which prompted Caroline to show her beau what a loving and generous woman she was.
"I know a lot of the fans find it strange but I've decided this is the way Caroline has always been — a real pain in the a**," Godfrey previously told TV Guide Magazine. "When she first came to town a year ago, she was sweet as pie and pretty vanilla. She literally had no opinions about anything! But that was all an act."
She continued: "Caroline decides to throw a fashion-show fundraiser for cancer research to prove she's still the good person Rick fell in love with," Godfrey said, adding that it worked as planned.
"Rick is really touched by Caroline's vulnerability and impressed by her charitable heart. He gets a glimpse of the Caroline that used to be and it makes him really happy," she added.
Tragedy struck Godfrey again in 2015
Just as Godfrey celebrated nearly 10 years in remission, a car struck as she walked down a LA sidewalk. The horrifying accident left Godfrey with broken ankles.
The events were written into The Bold and the Beautiful to accommodate Godfrey's real-life battle for a full recovery. She had follow-up surgery in late 2018 to have the metal taken out.
These days, Godfrey is fully healed, and posting her best dance moves to social media. There, fans can watch the former B&B star bust a move with friends, family, and boyfriend, actor, Breckin Meyer. Clearly one thing Godfrey never lost is her zest for life — and it shows.
The Bold and the Beautiful airs weekdays on CBS.