Why 'The Bold and the Beautiful' Star Hunter Tylo Was Fired From Another Soap
Hunter Tylo is most known for playing Dr. Taylor Hayes on 'The Bold and the Beautiful.' However, she was fired from another soap before that. What happened?
Longtime soap opera actress Hunter Tylo has faced her fair share of trials and tribulations throughout her career. Before she landed the iconic role of Dr. Taylor Hayes on CBS' The Bold and the Beautiful, Tylo appeared on other daytime dramas. Unfortunately, Tylo was fired from one of them.
Hunter Tylo starred on another popular soap before 'The Bold and the Beautiful'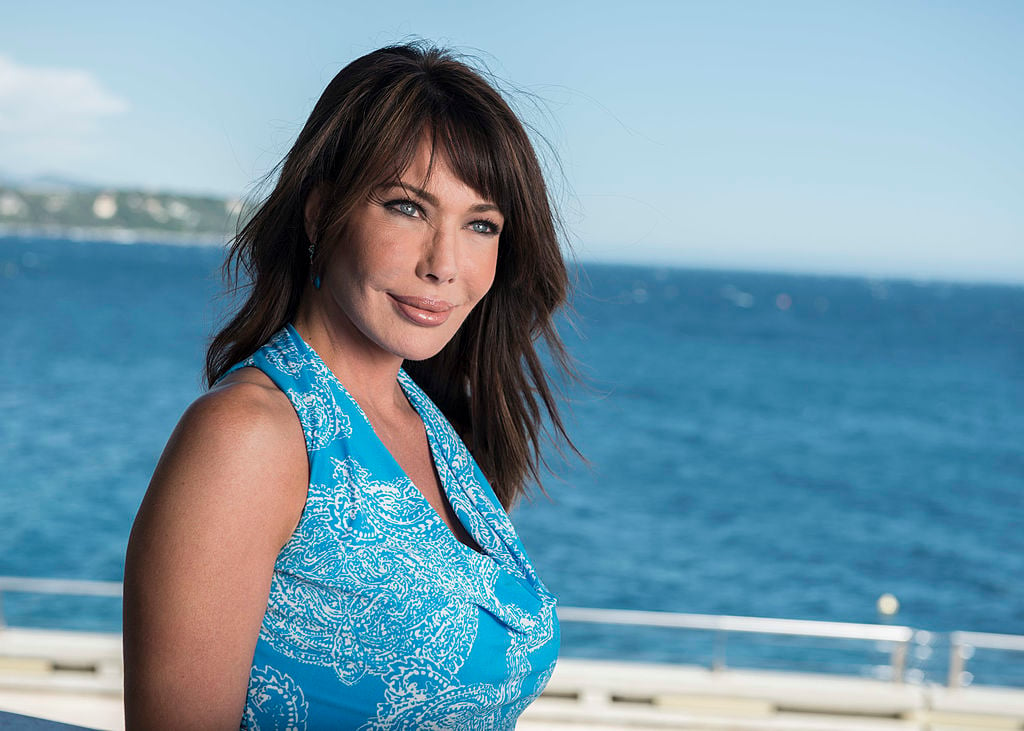 Many know and love Tylo for her many years on CBS' The Bold and the Beautiful. The actress, whose birth name is actually Deborah Jo Hunter, has become a force in the daytime drama circuit over three decades in the industry.
The former model and equestrian with a degree in pre-med from Fordham University in New York landed her first role in 1984 in The Initiation. That credit helped open the doors to other projects.
Most notably, Tylo was cast in All My Children in 1985 as Robin McCall. And though the B&B star eventually landed the role of Taylor in 1990, she worked on over a dozen other projects first, including her 1989-1990 stint as Marina Toscano on Days of Our Lives.
That said, there's a reason Tylo didn't last long on All My Children.
Here's allegedly why Tylo was fired
During Tylo's time as Robin on All My Children, the actress — known then as Deborah Morehart — met and fell in love with her co-star Michael Tylo.
Her previous marriage to Tom Morehart lasted from 1980 to 1984 and resulted in a son together, Christopher. Coincidentally, she landed her role opposite Michael Tylo on All My Children a year later. The two married in 1987 — but not before issues at work got in the way.
According to multiple outlets, Tylo was fired from the set after her relationship with her co-star was discovered.
"They said they had a rule about that and one of us would have to go, so I said: 'See you later. Go [expletive] in your hat,'" she told the Chicago Tribune.
She and Michael Tylo welcomed three children together: Izabella Gabrielle, Katya Ariel, and Michael Edward.
After her AMC exit, she took on Days — albeit reluctantly.
"Everyone hated my character. She had no redeeming qualities whatsoever," Tylo said. "I hated her. They said they were going to do something with her, but they never did. So I said, 'Why don't you kill her?' I dreaded going to work for the last few weeks I was on the show."
Luckily, the B&B star had one more soap interview. And Tylo said what attracted her most to the role was that the character was a doctor — something she could relate to. However, she almost passed it up.
The actress almost didn't take the role on 'The Bold and the Beautiful'
By the time Tylo read for The Bold and the Beautiful, she'd already enrolled in Fordham University.
"I tried to let them off the hook. I told them my furniture was already on its way to New York," she told the Chicago Tribune.
She added that the offer was one she couldn't refuse, despite her hesitance.
"They found a school for my kids, retrieved my furniture, and found us a house," she said.
However, the star wasn't sure she fit the role.
"I don't think I'm beautiful at all," she said. "I'm really very sarcastic. I have a really crazy sense of humor, and I do hysterical crazy things, especially at auditions. I try to come up with funny business. They saw that."
She continued: "After the audition, they told me I was the only one right for the role. I think they liked my 'a woman's gotta do what a woman's gotta do' attitude."
The Bold and the Beautiful airs weekdays on CBS.