Why 'The Carol Burnett Show' Star Dick Van Dyke Left After Just 10 Episodes: 'He Was Unhappy With the Situation'
Dick Van Dyke took over for Harvey Korman on 'The Carol Burnett Show' in 1977, but didn't stay very long.
When The Carol Burnett Show debuted in 1967, the variety program featured the ensemble of Harvey Korman, Vicki Lawrence, and Lyle Waggoner, with Carol Burnett at the helm. When Waggoner left the show in 1974, comedy legend Tim Conway joined the cast.
Korman got an offer to head his own series and left The Carol Burnett Show in 1977. Burnett recruited renowned actor Dick Van Dyke to take his place. Yet Van Dyke didn't last very long, and quit soon after his start.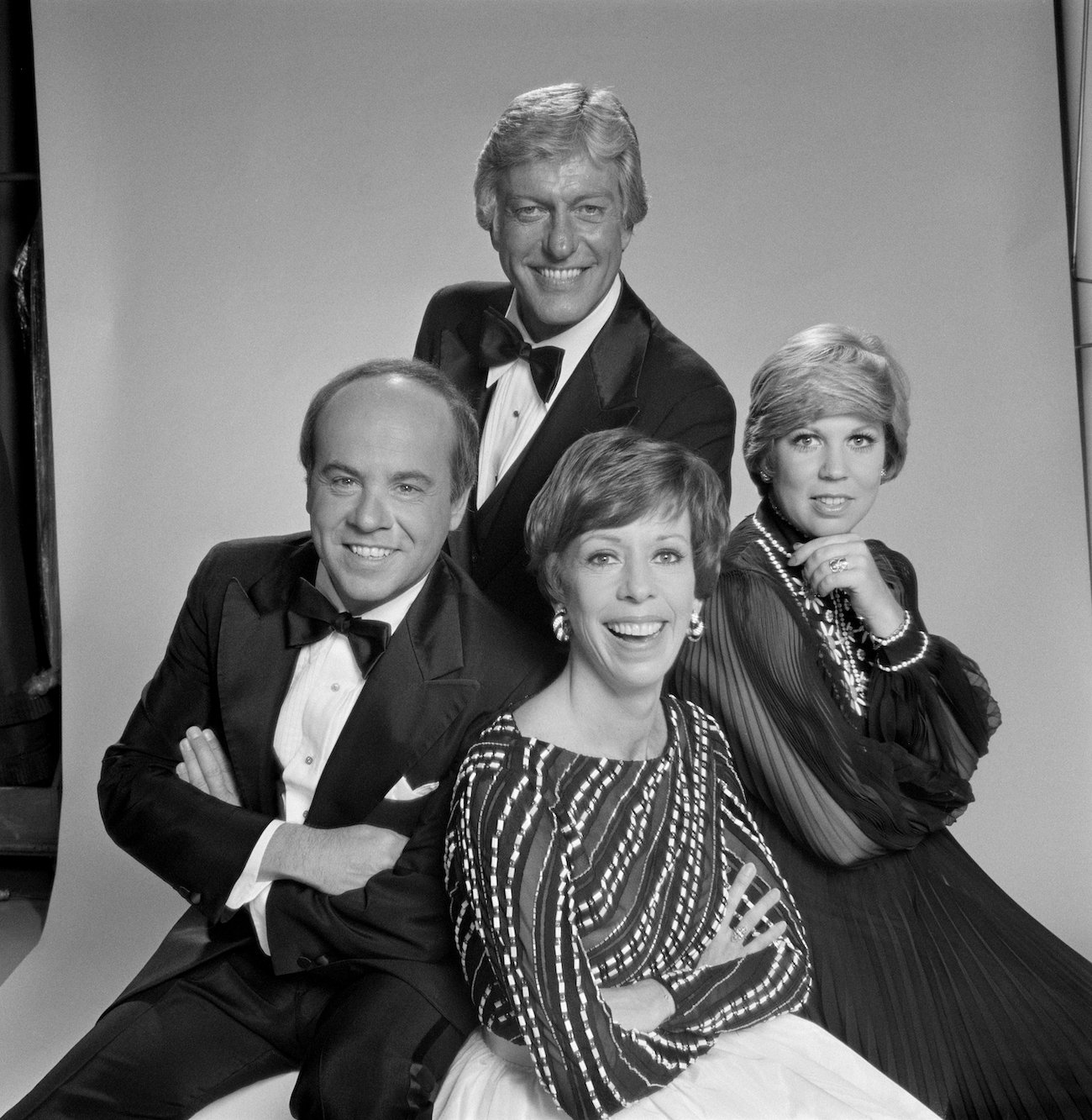 Carol Burnett had previously worked with the 'Mary Poppins' star
While making her way up the ranks in show business, Burnett had periodically shared the screen with Van Dyke.
"My first memory of working with Dick dates back to the late 1950s when we were both panelists on a show called Pantomime Quiz, which was a game show based on charades," Burnett wrote in her 2016 memoir In Such Good Company: Eleven Years of Laughter, Mayhem, and Fun in the Sandbox. "We didn't actually perform together. Our paths crossed often over the years that followed, and we finally got to work together when we traded guest shots. He was a guest on my show, and I was a guest on his wonderful variety show, Van Dyke and Company."
Burnett collaborated with Van Dyke for the theater in the late 70s, reminding her of their chemistry as a team.
"In the summer of 1977, Dick and I appeared together for one month on stage in Los Angeles in the play Same Time Next Year," the comedy legend recalled. "Again, we had a great time working together."
Dick Van Dyke joined 'The Carol Burnett Show'
After a decade on The Carol Burnett Show, Korman had made a name for himself as a comic talent. When he was offered his very own show by another network, Burnett gave him her blessing to leave.
"After my show's tenth year, Harvey was wooed away by ABC to star in his own sitcom," Burnett explained. "It was a blow, but I completely understood and we all wished him well."
Despite being happy for Korman, Burnett realized she had big shoes to fill on her show. Van Dyke topped the list of potential replacements.
"Going into our 11th season, we came up with the idea of asking Dick to be my co-star," the variety show icon shared. I was thrilled when he accepted."
The writers still had Harvey Korman in mind
Though Van Dyke was a seasoned actor and comedian, the writers were accustomed to creating sketches for Korman. The two actors had different styles, and Van Dyke wasn't looking to replicate his predecessor.
"Unfortunately, a lot of the sketches that were written didn't highlight Dick's unique talents," Burnett revealed. "The writers were still writing for Harvey, not Dick. After a few weeks, he was unhappy with the situation and asked to leave the show. I didn't blame him in the least, and his last show with us was around Thanksgiving."
There were no hard feelings between Burnett and Van Dyke, where they maintained their close bond over the years. Burnett regretted that the Bye Bye Birdie didn't find a home on her show.
"Dick and I are still friends, and it's always a joy to see him at various functions around town," Burnett wrote. "He's as nice as he is talented, but I still feel bad that we let him down when he came on board that last season."
The Carol Burnett Show aired its last episode in March 1978.