Why the 'Ferris Bueller's Day Off' Cast Was 'Mortified' After Watching the Film for the First Time: 'It Sucked'
The cast of 'Ferris Bueller's Day Off' hated the rough cut of the film. 'It sucked.'
Even though Ferris Bueller's Day Off is one of the most successful movies of the 1980s, John Hughes, along with the cast members of the film were incredibly uncertain about their work. Not only did Hughes believe the movie would turn out to be a total failure, but the cast also thought they did a terrible job. And when they finally got to watch the rough cut of Ferris Bueller's Day Off, they were utterly "mortified." It was so bad that they all began to think that their careers "were over."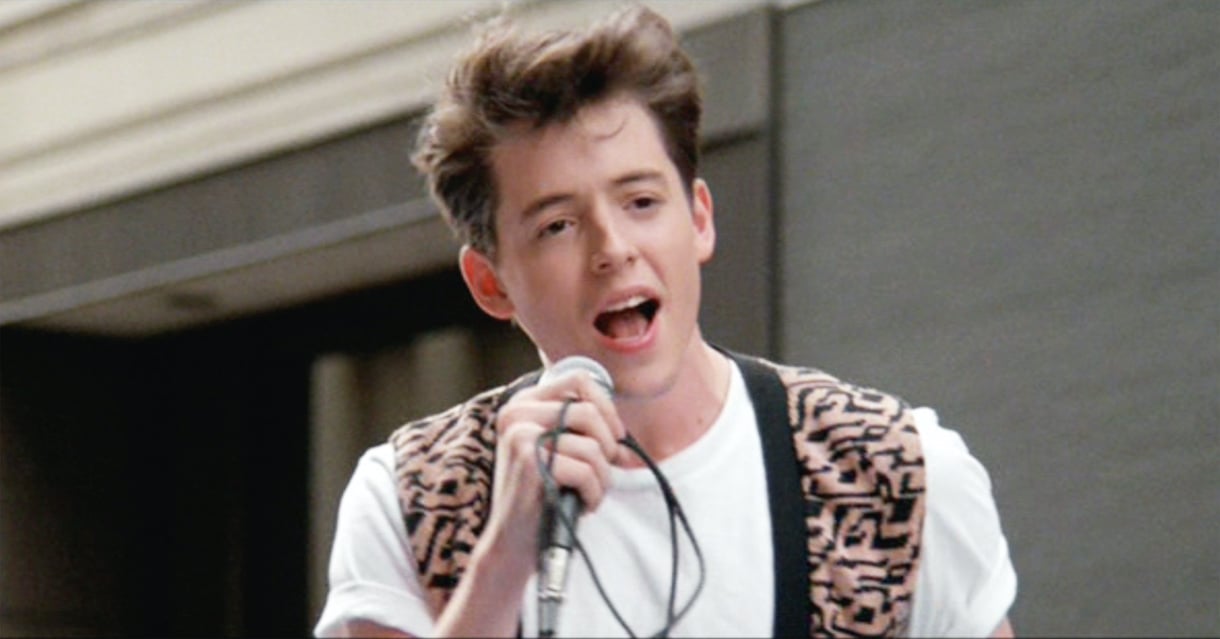 There was tension behind the scenes of 'Ferris Bueller's Day Off'
Unfortunately, there was a lot of tension going on behind the scenes of Ferris Bueller's Day Off. While this may come as a surprise, considering the breezy and effortless nature of the film, once the cameras stopped rolling, Matthew Broderick and Hughes would often butt heads. Unfortunately, they had artistic differences that sometimes got in the way of filming.
"We took a little while to get used to each other," Broderick says of Hughes in the memoir titled You Couldn't Ignore me If You Tried. "When we started, he would tell me, 'I like when you do the little smile and then open your eyes.' He would be very specific about what face I should make. And it freaked me out. I said something to him like, 'It makes me self-conscious… and then he was really upset and didn't speak to me for a day. Didn't direct me at all, so I had to go say, 'You know I don't mean don't direct me at all, John. I want help.' But we gradually worked that out. We were both quiet and crazy I think."
The actress who plays Sloane, Mia Sara, can confirm the tension.
"There was at times an undercurrent of tension," says Sara. "(Hughes) was pretty demanding of people. It was his whole world, and he had a very specific way it had to be, and if it wasn't that way, he would get angry and frustrated."
The rough cut of 'Ferris Bueller's Day Off' was terrible
According to the cast members of Ferris Bueller's Day Off, the rough cut of the movie was awful. It was so bad that the actors thought their careers were over.
"Alan Ruck (Cameron) remembers the anxiety he felt the first time he saw the completed film, in the spring of 1986, a few months before its release," the book reports. "There, the cast saw the rough cut of the film, and, says Ruck, 'We were mortified. We all thought that we were horrible, and it sucked and that our careers were over. I remember that we watched this and there was not one laugh out of any of us. We were all traumatized. And then Jeffery turned around and said, 'Well, what do you think?' None of us had an answer. We were pretty much horrified."
With the help of editing, John Hughes' movie became a brilliant success
"John Hughes could sense what needed to be done to turn things around," the memoir reports. "Hughes said, 'Leave me alone for two weeks. And he took the thing and edited it, and it was brilliant. There was an editor, obviously, but Hughes did it- he was that good."
It was so good that the film ended up grossing over 70 million dollars. It became such a smashing success that it was one of the top 10 grossing films that year. "That," says Ruck, who had been anxious about the whole thing, "was a glorious surprise."