Why the Kardashians Never 'Fully Accepted' Brody Jenner Into Their Circle
Here's the sad reason why Brody Jenner never quite made into the Kardashian family squad.
The whole world knows Kim Kardashian. And the rest of her family is pretty famous as well. The Kardashian-Jenner clan managed to take over pop culture but, in the process, some siblings may have been left behind. Brody Jenner feels that he's one of those forgotten family members, and it hasn't been an easy experience for him. 
The extended Kardashian-Jenner family are a big group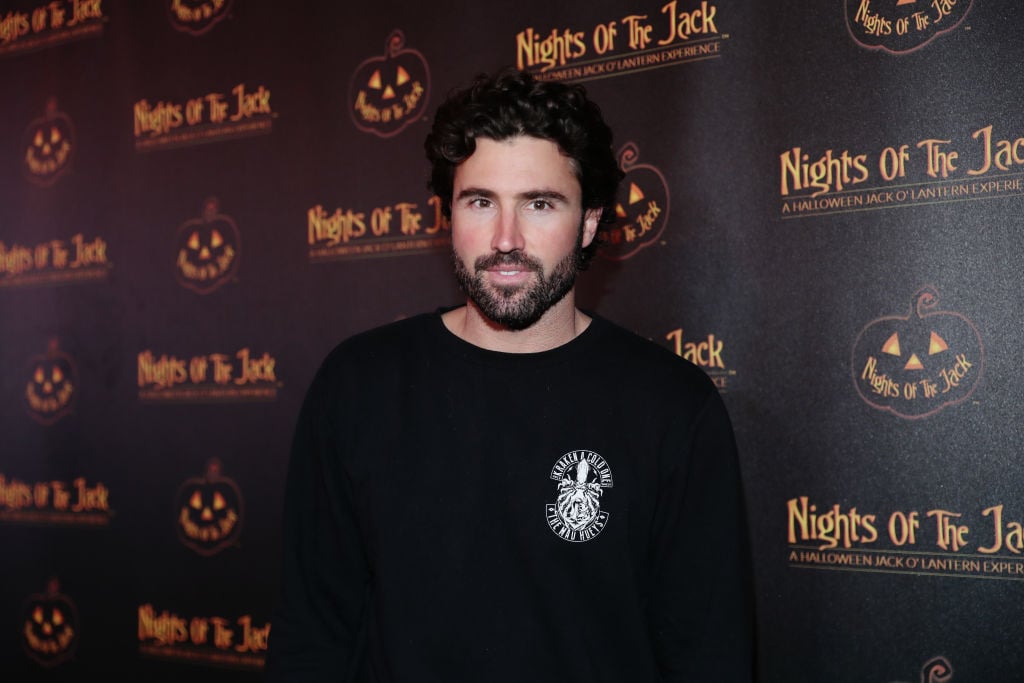 When it comes to the Kardashians, the five sisters get most of the attention, but there are actually several more siblings that often get forgotten about.
When Kris Jenner was married to Robert Kardashian, they had four children: Kourtney, Kim, Khloe, and Rob. Sometime before the infamous O.J. Simpson trial, which brought the Kardashian name into the mainstream for the first time, Kris and Robert Kardashian separated. Kris went on to marry Olympic gold medalist Bruce Jenner — now Caitlyn Jenner. 
Bruce had been married twice before. His first marriage to Chrystie Crownover produced two children: a son named Burt and a daughter named Casey. His second marriage to actress, Linda Thompson also produced two children: Brandon and Brody. These four siblings often get forgotten about when the Kardashian-Jenners are discussed, but they are just as much a part of the family as their more famous siblings. 
When Kris married Bruce, they had two daughters of their own: Kendall and Kylie. Altogether, the Kardashian-Jenner family has 10 children — and that's not counting all of the grandchild, spouses, and ex-spouses that are now a part of the family as well. They really are a huge group. 
Brody Jenner never felt accepted into the family
Unfortunately, with a large family, sometimes people feel left out. For the extended Kardashian-Jenner clan, that person is Brody. According to a source for Hollywood Life, Brody feels that Caitlyn often puts the other kids before him and that he was never fully accepted into the family when his father remarried Kris.
"Brody still holds on to a lot of hurt feelings and resentment towards the Kardashians," the source claimed.
One person, especially, came between Brody and the rest of the family. According to the source, Brody was never able to build a relationship with Kris, although he tried. And that became an issue when he tried to get to know his half-sisters Kendall and Kylie.
Because of the distance between him and the girl's mother, he didn't feel as if he was able to get to know them well. However, Brody does have one person who he feels love and acceptance from: his mother.
"He is very close with his mom Linda Thompson and she is constantly supporting him. He's quite thankful to her," says the source.
Brody Jenner doesn't expect much from his dad
It's sad that Brody never felt accepted by the Kardashian family, but it's especially sad that he was never able to build a relationship with his father, Caitlyn. During an episode of his reality show, The Hills: New Beginnings, Brody explained the complex relationship he has with Caitlyn. 
"I didn't really grow up with my dad," he said. "When I was really little, we got to spend a little bit of time. But when he started the family with the Kardashian family and all that, I didn't really see much of him."
Their relationship became even more strained when Bruce transitioned into Caitlyn. According to Brody, he was just getting to know Bruce, when he decided to become a woman. When that happened, she became a completely different person and Brody no longer felt that he knew her.
"She's totally different," Brody said of Caitlyn.
Unfortunately, all that strain has taken a big toll on their relationship. Brody admitted that these days, he "doesn't expect too much" out of Caitlyn, and that's a sad thing when you're talking about a parent.