Why the MCU Wouldn't Dare Kill Off Florence Pugh's 'Black Widow' Character After 1 Movie
Scarlett Johansson's Black Widow has been a fan-favorite character for years. Many fans have wanted a Black Widow solo movie
Scarlett Johansson's Black Widow has been a fan-favorite character for years. Many fans have wanted a Black Widow solo movie, and soon, the Marvel Cinematic Universe will deliver on just that.
That said, Black Widow will, unlike many other MCU movies, be a prequel, and as a result, it'll feature many new characters that were a part of Black Widow's personal life.
One of those new characters will be played by Florence Pugh, and although her character is also called Black Widow, her "real name" is Yelena Belova. That said, unlike many additions to Marvel, fans don't think that Marvel will kill Pugh's character off anytime soon.
Florence Pugh as the new Black Widow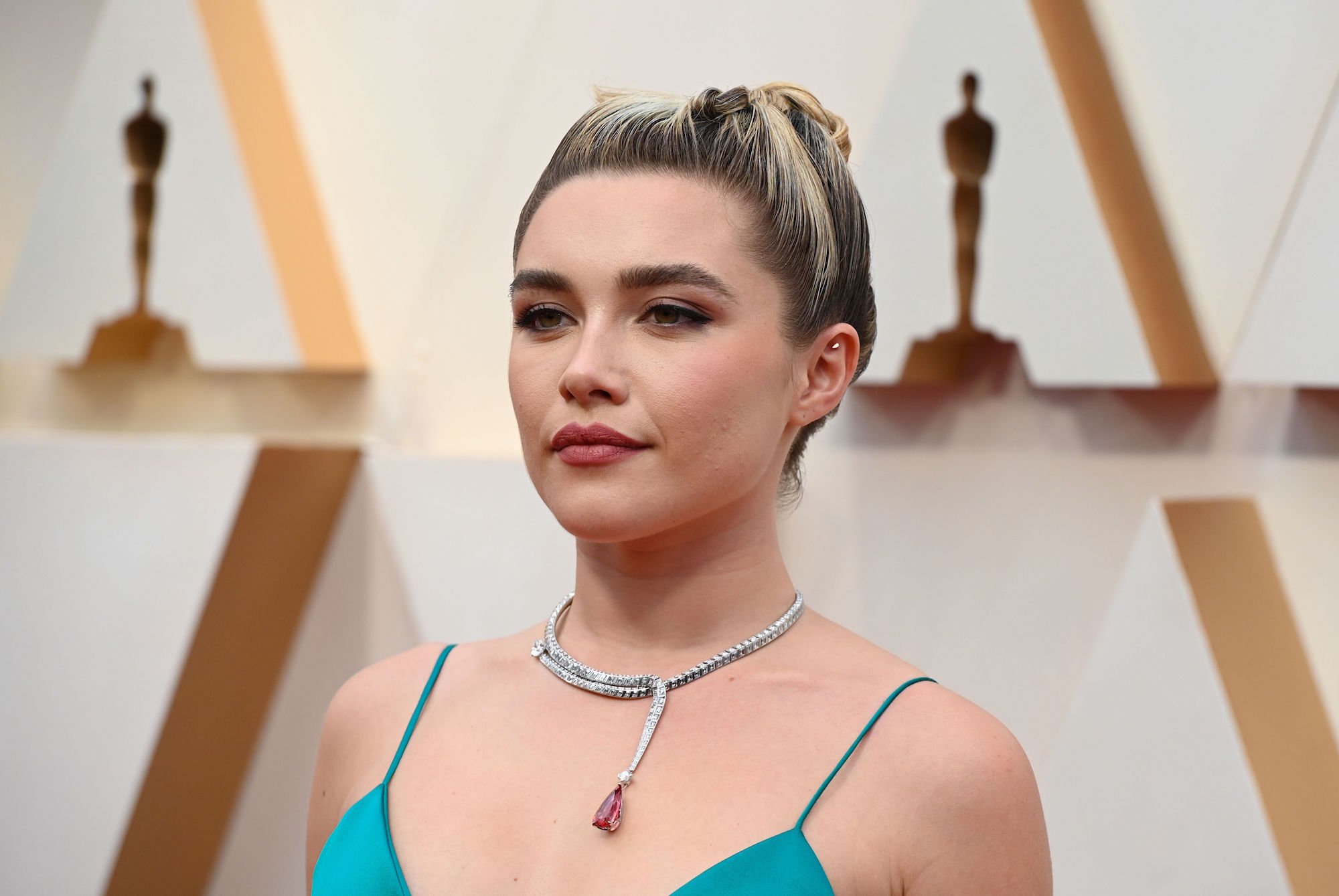 Although many fans have speculated that Belova will take over the role of being "Black Widow" for Natasha Romanoff, which is the character that Johansson plays, this has all been practically confirmed after recent news about the movie.
The director, Cate Shortland, said that the movie will, in a way, be Johansson passing the baton to Pugh. Shortland also said that the movie will "propel another female storyline," one that's headed by Pugh. 
Obviously though, this is just talk right now, as the movie has been delayed for months due to the pandemic. Fans will get to see it for themselves when the time's right, but still, this passing of the torch was inevitable.
Everything about the movie has hinted at this, and it's why Marvel wouldn't dare kill Pugh's character off in her first Marvel movie.
Why Florence Pugh is perfect for the job
RELATED:
As fans on Reddit said, the idea that Marvel would even think about killing Pugh's character off was ridiculous to begin with. While it's true that Marvel has had a habit of hiring big-name stars for a role and then killing them off after a movie, Pugh, as an actor, has all the hallmarks of someone who's in it for the long term. 
In terms of age, she's young, as she's 24, but she's also becoming very in-demand in Hollywood. In 2019, she had three big hits. She starred as the main character in Fighting with my Family, which was a biopic about the popular WWE wrestler, Paige.
Then, her horror film, Midsommar, came out to great acclaim. Later in the year, her movie Little Women earned a lot of money and even got her an Oscar nomination.
These successful movies show that not only can she act, but that her movies can be successful, too. This is very similar to Tom Holland, who, like Pugh, is a young British actor who's made a few great movies before joining the MCU. 
Marvel taking notes from Star Wars
In the past, Marvel usually hired more famous actors for roles. Robert Downey Jr. was famous before Marvel, and other actors, like Chris Evans and Johansson, were famous before Marvel, too.
Recently though, Marvel, like Star Wars, has started hiring lesser-known actors for major roles. Holland and Pugh are the perfect examples of this, but there are others. 
This type of strategy is why it was ultimately a ridiculous idea that Marvel would kill Pugh's character off after a movie. As one Redditor said, "You wouldn't cast her just to kill her off in one movie."
By keeping her alive, Marvel not only gets a new character to tell stories with, but Marvel also gets a great actor who can put a lot of her acting prowess into those movies. 
That said, some fans aren't convinced. One fan even said that the director may have made those comments to misdirect fans and that Pugh's character will die in the movie. But of course, once again, nobody will know for sure until Black Widow comes out.