Why 'The Pioneer Woman' Ree Drummond Became a Vegetarian in College
The Pioneer Woman star Ree Drummond loves beef. However, there was a time when she avoided eating meat. Here's what the Food Network star revealed about why she became a vegetarian in college. Ree Drummond decided to become a vegetarian during her freshman year of college In her Pioneer Woman blog, Drummond says she decided …
The Pioneer Woman star Ree Drummond loves beef. However, there was a time when she avoided eating meat. Here's what the Food Network star revealed about why she became a vegetarian in college.
Ree Drummond decided to become a vegetarian during her freshman year of college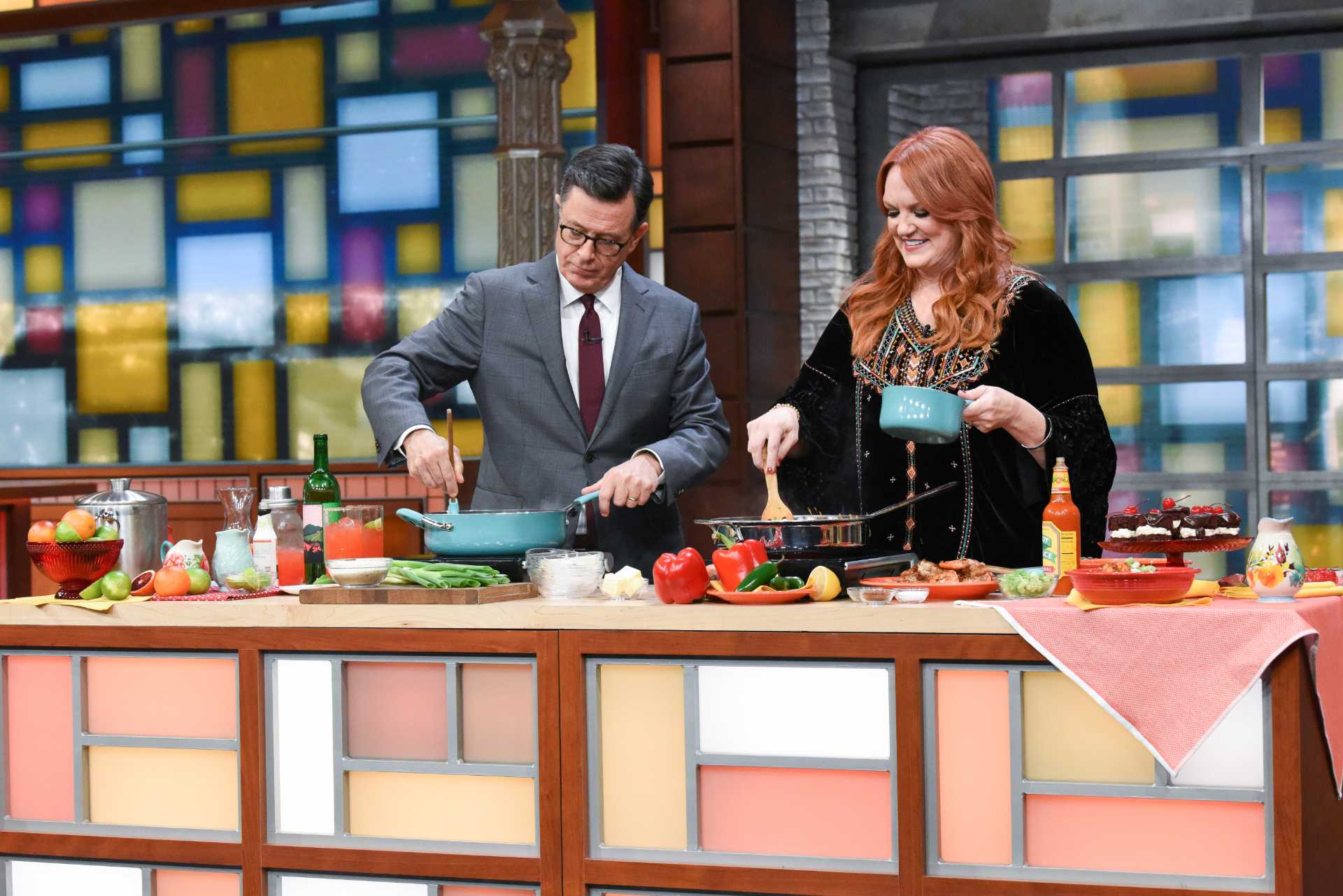 In her Pioneer Woman blog, Drummond says she decided during her first year of college to become a vegetarian. She made this choice during one of her classes.
"I up and decided one day, deep in the middle of my 'Women, Religion, and Sexuality' class, that I was a vegetarian," wrote Drummond. "And I'm still, to this day, not sure why. I never had any real aversion to meat itself, nor was I necessarily against the practice of raising animals for the purposes of meat production, nor did I question the nutritive or health value of meat, nor was I ethically or morally opposed to the idea of eating meat."
Why Ree Drummond became a vegetarian
Drummond says she chose to become a vegetarian because it seemed to fit her lifestyle at the time. She was attending the University of Southern California and becoming a vegetarian seemed like a good idea. Drummond admits she had no idea what she was doing.
I was very tan (from a booth). My hair was very permed (from a bottle) and I sprayed it liberally with styling gel and swept it on the very top of my head (with a neon orange scrunchie). I had left the relative calm of the Midwest months earlier to attend college in Los Angeles, which was, like, so 'it.' Calling myself a vegetarian just seemed to fit, so I really took it and ran.

By the beginning of my sophomore year, I was eating no animal flesh whatsoever: no chicken, no fish, no pork, and (Marlboro Man, cover your eyes!) no beef. I wasn't a vegan, though, as milk and egg products were fine. Basically, I had no idea what I was doing. Or why. I just knew that I was a vegetarian.

Ree Drummond, The Pioneer Woman
The day Ree Drummond gave in and had beef
Drummond identified as a vegetarian, but she did have a moment during her senior year of college where she just couldn't resist meat. On her blog, she says she gave in after driving past a fast food restaurant.
"One day during my senior year, studying for several tests that happened to fall in the same week," wrote Drummond. "I had to make some copies, and while driving to a nearby Kinko's, I inexplicably pulled off the street and into the drive-through lane of a local Jack-in-the-Box. I was ravenous. And as I perused the menu, I finally zeroed in on the one item I knew I had to order: The Sourdough Bacon Cheeseburger."
Drummond says she ate the entire burger by the time she reached her destination, which was two blocks away. "I licked my chops like a lion who'd just finished off a baby wildebeest," wrote Drummond. The Accidental Country Girl decided that would be the only time she would eat meat. She vowed never to do it again. However, she gave in again three years later during a date with Ladd.
"It would be another three years before meat would touch my lips again, wrote Drummond. "I was out of college, had worked in LA for a time, and had left James to move home for a pit stop. Then unexpectedly, I met…Marlboro Man. And the rest is history. Big time."
Follow Sheiresa Ngo on Twitter.