Why the Queen Mother Left Prince Harry More Money Than Prince William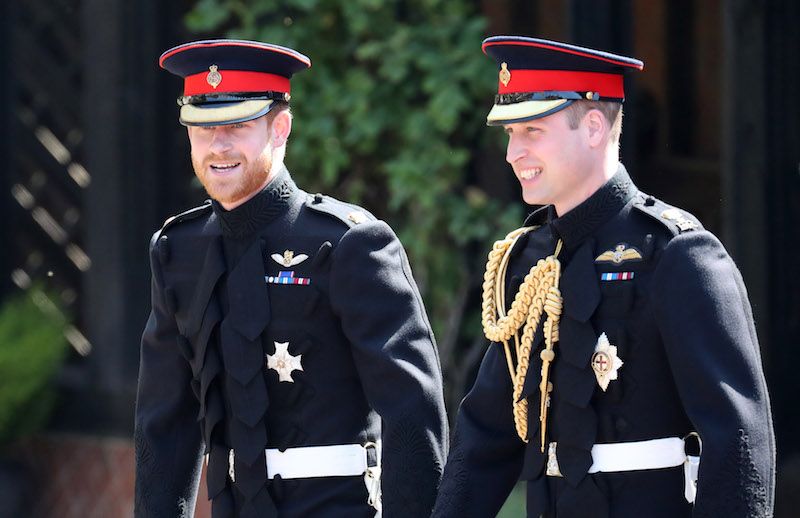 When Princess Diana died her estate was split evenly between her sons, Prince William and Prince Harry. However, that was not the case when their great-grandmother passed away a few years later as Prince Harry inherited more of her fortune than his brother. Here's why the Queen Mother left the younger prince more money than she left William.
Princess Diana had a net worth of around $31 million at the time of her death in 1997. In her will, she instructed that her fortune be split equally between her two children and put in a trust for them to collect at the age of 25. The terms of her will were later changed though by the late princess' mother and sister, who were appointed co-executors of her estate. With the change, the princes did not receive their shares of their mom's estate until they reached the age of 30, which came for William in 2012 and Harry in 2014.
Five years after Diana's tragic death, Queen Elizabeth II's mother passed away but before she died she too decided that a portion of her fortune would go to her great-grandsons. BBC reported at the time that most of the Queen Mother's estate went to her daughter, England's current queen.
A statement from a palace secretary read: "Queen Elizabeth the Queen Mother has bequeathed her entire estate (which mainly comprises the contents of her houses) to The Queen. In her will, she asked The Queen to make certain bequests to members of her staff, and these bequests will be subject to Inheritance Tax in the normal way. The Queen has decided that the most important of Queen Elizabeth's pictures and works of art should be transferred to the Royal Collection. Some of these items, including works by Monet, Nash, and Carl Fabergé, from Queen Elizabeth's collection will be on display in the 'Royal Treasures' exhibition."
Her entire estate was valued in the neighborhood of $60 million and there was a trust set up of around $18 million for the princes with the majority of that going to Harry.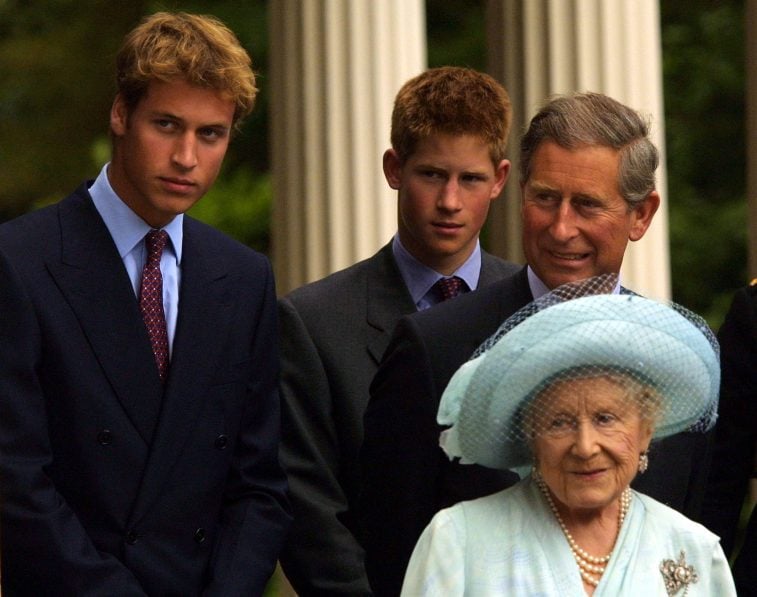 The reason the late queen chose to do so is because she knew William, who is second in line to the British throne, will take over his father's title as the Prince of Wales once Charles becomes king. With that title comes the Duchy of Cornwall, a private estate that funds all public and private activities of the heir to the throne. Charles reportedly makes more than $20 million a year off it and that will pass to the Duke of Cambridge, not the Duke of Sussex, which is why the Queen Mother wanted Harry to have the larger bulk of her money. The exact amount of just how much more he got than William though has never been revealed.
Prince Harry is sixth in line for the throne behind his father, his brother, and William's three children Prince George, Princess Charlotte, and Prince Louis.