Why the 'Sgt. Pepper' Sessions Were So Boring for George Harrison and Ringo Starr
Does any album have more acclaim than Sgt. Pepper's Lonely Hearts Club Band? If so, we'd like to see someone make that case. For decades, the 1967 release has stood as a monument in The Beatles' career (and in music in general).
In the '90s, Paul McCartney he said he'd pick Pepper as his favorite Fab Four album (should he be forced to make such a choice). Looking back some 25 years, Paul thought the album still held up and was proud of his prominent role in its production.
In his typically conflicted way, John Lennon recognized the importance of the record (especially "A Day in the Life") while poking holes in the concept and general reception. "The Pepper myth is bigger, but the music on The White Album is far superior," he said in 1971.
George Harrison and Ringo Starr also didn't think Sgt. Pepper was the peak of The Beatles. In fact, both spoke of being bored during the making of the album in '67.
Ringo said he felt like a session musician 'sitting around' on 'Pepper'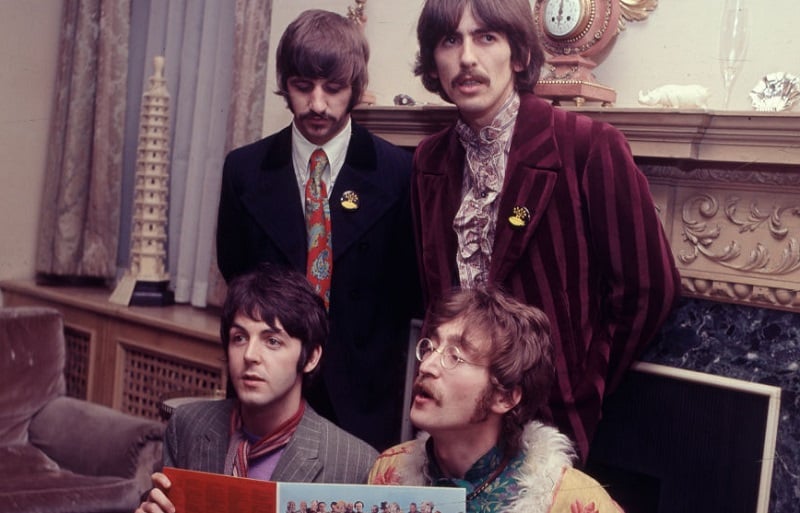 While The Beatles spent what was considered a long time making Revolver in 1966, they basically doubled that time in the studio making Pepper. By the end of '66, they'd quit touring for good and planned to take their time getting the new album right.
Coming in with the fictional band concept, "She's Leaving Home," "Fixing a Hole," and several other songs, Paul was very much the dominant force on these dates. And he was working closely with George Martin on getting the arrangements right.
For Ringo, who sat out "She's Leaving Home" and didn't have any of his own compositions on Sgt. Pepper, things got tedious with the layering of tracks during the recording dates. "It was probably the height of the overdubs," he told Paper Magazine in 1977.
"For me personally, it is a landmark album. [However] it's not my fave because we were using each other in a way — and being used, where you'd be the drummer on record and then you'd have all the strings — it felt like we were doing sessions."
In that interview, Ringo's pointed to The White Album and Abbey Road as higher on his list because the group was "back being a band again." Speaking to Parade in 2019, Ringo made the same point. "Pepper was great, but there was a lot of sitting around," he said. "We were like studio guys."
George also tired of the 'assembly process' of the 'Pepper' sessions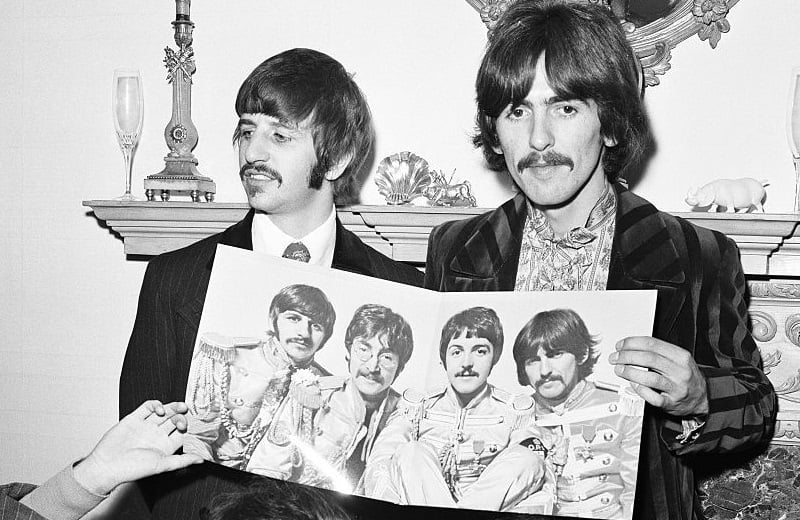 After an eye-opening trip to India in '66, George also wasn't nuts about spending five months in the studio making Sgt. Pepper. "We weren't allowed to play as a band so much," he said in Beatles Anthology. "It became an assembly process – just little parts and then overdubbing."
While waiting around to record the odd guitar part on a song, George found himself with nothing to do. "A lot of the time, it ended up with just Paul playing the piano and Ringo keeping the tempo," he said. "For me it became a bit tiring and a bit boring."
As for George's contribution to the album, you'll only find one song credited to Harrison: "Within You Without You." At first, George did have a shot at getting a second track on Sgt. Pepper. However, it got rejected during these sessions. It's no wonder he didn't think the record was high-water mark for the band.
Also see: Why John Lennon Didn't Show Up for the Last Beatles Recording Session