Why the 'Sopranos' Cast Couldn't Stop Laughing at Livia's Funeral Reception
Since The Sopranos ended its run in 2007, several of the show's great stars have passed away. That list begins with James Gandolfini (Tony Soprano), the series star who died at 51 in 2013. Veteran actors Frank Vincent (Phil Leotardo) and Tony Lip (Carmine Lupertazzi) also passed in the following years.
But tragedy also struck the Sopranos set during the making of the series (1999-2007). Prior to the start of the season 3 shoot, the brilliant Nancy Marchand (Livia Soprano) passed after a long bout of cancer. That didn't come as a huge surprise to the cast or crew.
While making season 2, Sopranos creator David Chase kept Marchand in her prominent role (at Marchand's request). And writers had more coming for Marchand in season 3, before which she died at 71. Since shooting hadn't begun yet, producers had to improvise Livia's final appearance using CGI.
So the goodbye on the show (in season 3 episode 2) was a farewell to both Livia and Marchand. But there was a catch: The cast caught a laughing bug on that day's shoot. Michael Imperioli (Christopher Moltisanti) recalled how it happened on the June 1 edition of the Talking Sopranos podcast.
Michael Imperioli said the funeral music sent 'Sopranos' actors into hysterics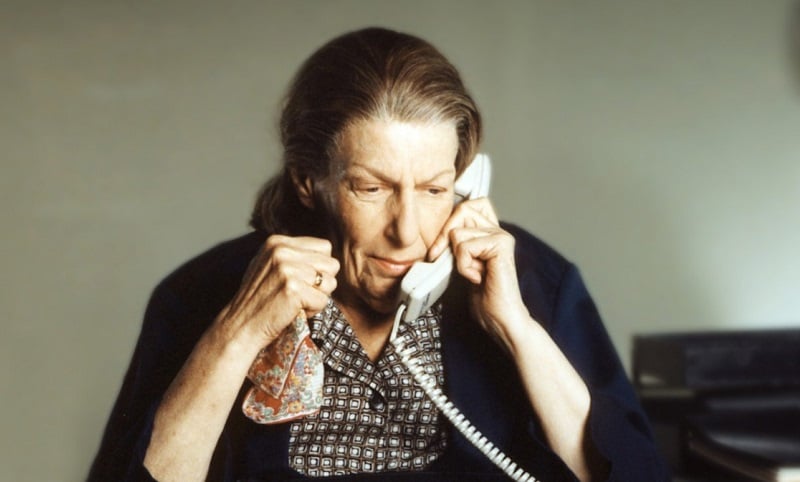 RELATED: 'The Sopranos': Why James Gandolfini Would Smoke Lucky Strikes Before Shooting Certain Scenes
While Sopranos cast members had processed the passing of Marchand previously, saying goodbye to Livia on screen must have conjured up those feelings again. But the show's comic touches made for a bit of a laugh track during the shoot of the after-funeral reception at the Soprano home.
"Most of you will probably remember that this was her favorite song," Janice (Aida Turturro) tells the assembled family members and friends in that scene. And after she presses play on the CD player, we hear the strains of "If I Loved You" from the film version of Carousel (1956).
Obviously, it was another absurd move and statement by Janice. (It's unlikely anyone could identify any song Livia Soprano enjoyed.) And the song choice itself drove the very professional Sopranos cast to distraction.
"We all just died laughing — it was horrible," Imperioli recalled on episode 10 of Talking Sopranos. "We were all supposed to be serious … and we just couldn't get it together. All of us, everybody."
Imperioli called it 'the best send-off, in a way' for Nancy Marchand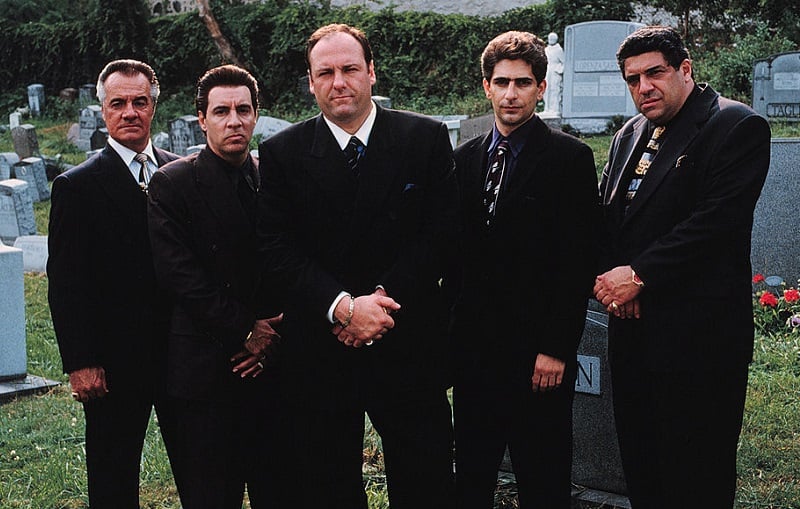 As Imperioli recalled the shoot in question, he noted how a long list of pros couldn't help themselves from laughing as "If I Loved You" played behind them. "It was Suzanne Shepherd, Stevie Van Zandt, Drea de Matteo, and Edie [Falco] … and Jerry Nadler…"
Indeed, if you watch the scene in episode 2 (starting at 44:45), you see de Matteo holding a finger across her mouth as she tries to keep from laughing. While her character (Adriana) had gotten high before the funeral, de Matteo didn't need help pretending she was holding back laughter.
After the actors let the laughter out, they must have somehow shot the scene. Looking back, Imperioli saw the laughing jag as a tribute to their lost colleague. "In some ways, it was the best send-off for Livia, and for Nancy," Imperioli said. "Because she was so beloved."
RELATED: The Major 'Sopranos' Role Jerry Stiller Dropped Right Before the Pilot Shoot