Why the 'Sopranos' Creator Was Embarrassed to Ask Steve Buscemi to Join the Cast
It took until the 5th season of 'The Sopranos' for Steve Buscemi to join the cast. Here's why David Chase was afraid to ask Buscemi to come aboard.
By 2001, when Steve Buscemi arrived on the set of The Sopranos to direct an episode of the show, he'd long since established his screen acting career.
In fact, performances in Miller's Crossing (Coen Brothers, 1990) and Reservoir Dogs (Quentin Tarantino, 1992) had Buscemi on the radar of Hollywood's top directors.
He also had several feature directing credits, including Trees Lounge (1996) and Animal Factory (2000). So Sopranos creator David Chase knew his show was in good hands when Buscemi came in to direct "Pine Barrens."
That episode (starring Tony Sirico and Michael Imperioli) remains a standout to this day. But Chase dreamed of more Buscemi on The Sopranos — he wanted the great actor to step in front of the camera.
But that wouldn't happen until several years later, when Buscemi finally joined the cast for Season Five (2004). So what took so long? Chase said he was too embarrassed to ask Buscemi at first.
Buscemi's 'thriving' career in films gave Chase pause.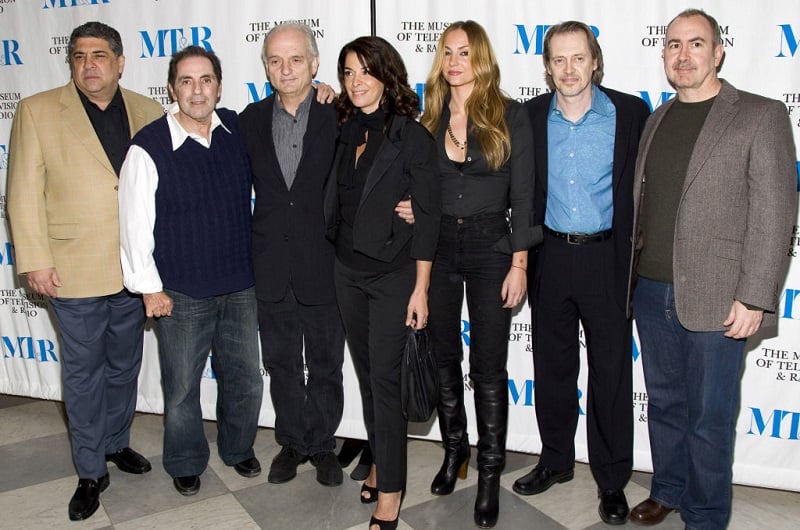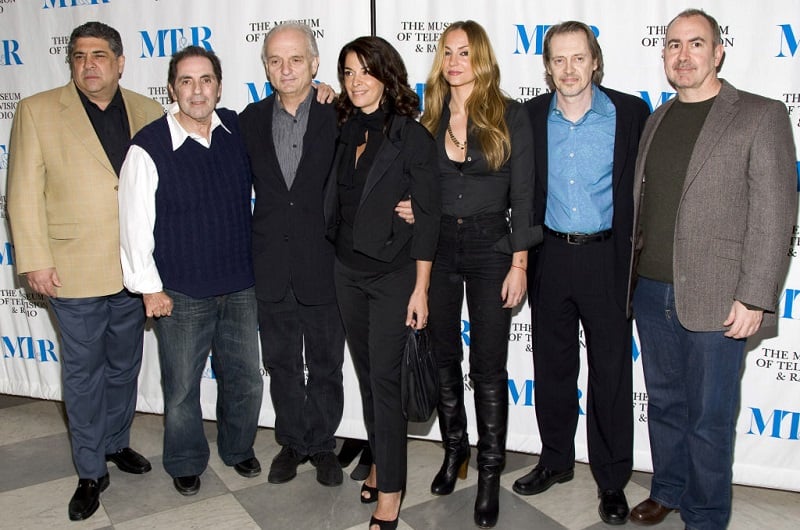 In The Sopranos Sessions by Alan Sepinwall and Matt Zoller-Seitz (2019), Sepinwall includes an item from 2004, shortly after Buscemi joined the cast. At the time, Chase revealed he had Buscemi in mind since he created the show many years earlier.
"We never talked about it," Chase said, adding that he was "embarrassed" to offer him a role. "He's Steve Buscemi, he's got a thriving feature [film] career, and the TV life is very difficult for an actor." So he kept his thoughts to himself.
When Buscemi arrived on the set to direct a Season Four episode ("Everybody Hurts") in late 2002, Chase must have remained mum. But something changed by the time Buscemi returned to direct Season Five's "In Camelot."
By then, he and Chase had finally broached the subject. And it turned out Buscemi had been hoping to join the cast as well.
Buscemi wanted to direct and act in 'The Sopranos' since Season 1.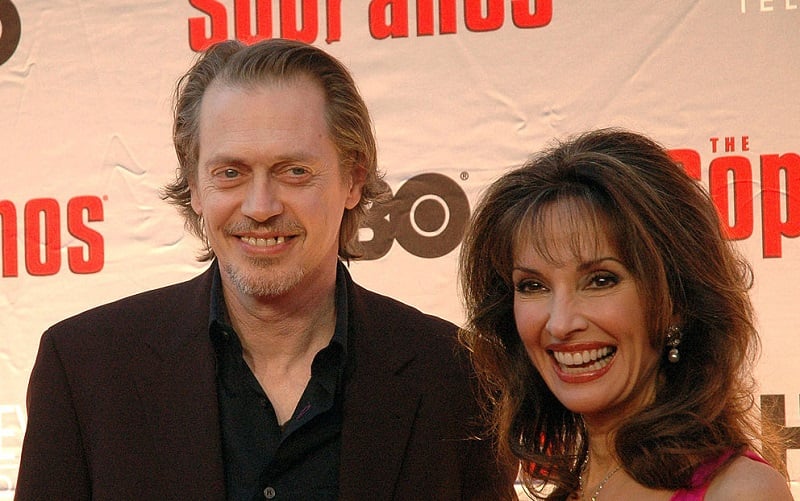 According to The Sopranos Sessions, Buscemi didn't think twice about joining the cast. (He played Tony Soprano's cousin Tony Blundetto.) "It's something that I thought about sometimes," he said in 2004. "But I was too shy to mention it."
Were it not for scheduling conflicts, Buscemi wouldn't have waited until Season Three to direct his first episode. (He wanted to sit in the chair during Season One but was tied up.) And when he finally started working on a scene with James Gandolfini, he almost pinched himself.
"All of a sudden being in a diner with Tony Soprano," Buscemi told Sepinwall. "I just go, 'I can't believe I'm doing this.'"
Coming from an actor who'd worked with John Travolta in Pulp Fiction and co-starred in The Big Lebowski, that's high praise indeed.
If you want to know how thrilled Chase and his team were to have Buscemi aboard, just look at Tony Blundetto's death scene. When you go out like that, you know you rate high in the writers' book .
Also see: Why James Gandolfini Began Referring to 'Sopranos' Writers as 'Vampires'