Why 'The View' Fans Want Meghan McCain Fired This Week
Meghan McCain is a controversial figure on The View. The conservative co-host is polarizing with her political comments creating shockwaves in the Twitterverse. Right from the beginning the idea for the show that Barbara Walters originated was to have a group of women discussing all types of topics. Politics is where a lot of the ladies on the panel have disagreed on over the years.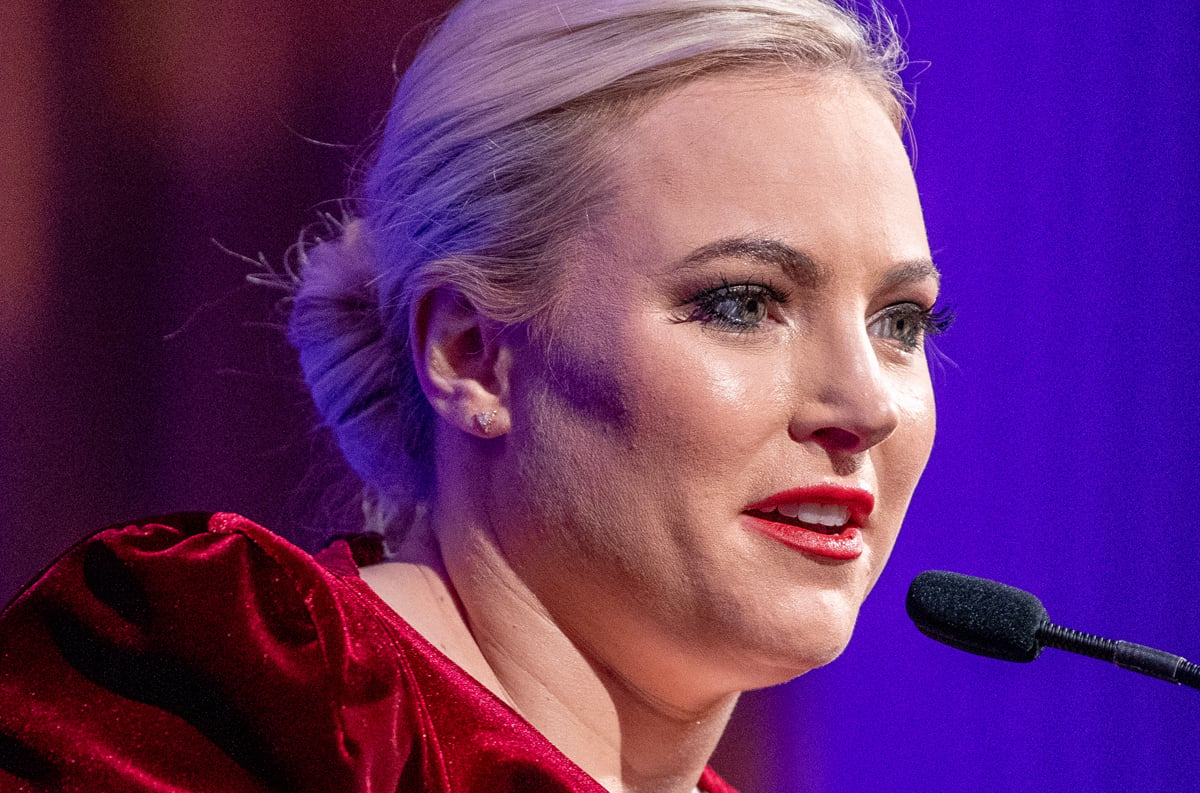 Up until recently, McCain had her friend Abby Huntsman on the show that also took a conservative approach to politics. The difference was that McCain was not afraid to raise her voice over the rest of her co-hosts and create chaos at the table.
Over the course of her time on the ABC talk show, McCain has gone viral for the way she handles herself and how she treats her castmates. Fans have pointed out that she talks over everyone, she throws temper tantrums and refuses to respect the role of the moderator as the leader of the panel.
It was just this week that McCain showed resistance over reading the teleprompter to highlight the Black History Month FYI personality of the day. Although Joy Behar told her there was ample time to read her text, she put up a fight trying to take control over the show.
What fans are saying of Meghan McCain
The messages directed to McCain on Twitter are endless and this week has not been an exception. Fans have inundated the social network to express their discontent with the Republican on the show. Many have called for McCain's firing and comment on their reasons why.
"If a black woman was as problematic, or as 'sassy' as Meghan McCain, she would have been fired by now," a fan tweeted.
"Meghan, I really hope you get fired from The View. We know you love evil a** 45. We get it," a viewer posted on Twitter with a Taylor Swift GIF forming an L on her forehead.
"Meghan, just sit down," a Twitter user replied to a tweet where McCain questions if Democrats really wanted Bernie Sanders as the nominee. "I am sorry you returned to The View today. I was hoping they fired you. You said you would never vote for a Democrat, so does that mean you will vote for Trump over your father's friend Joe Biden?"
"The thing about Meghan McCain [is that] she is condescending and speaks over every person. Not good at her job. Needs to be fired," another fan said.
It's not all bad for Meghan McCain
However, there was a viewer that had another theory as to why it wasn't a good idea to fire McCain.
"I think firing her is a horrible idea," the Twitter user wrote. "This is what they want. She's always talking about getting fired. She wants to play the victim and make it out to be that they couldn't handle her conservative views. If she's fired, it only gives her reason to complain."
Another Twitter user replied not convinced that was an option by writing, "Let her a** complain right out the door. She sickens me. So rude, disrespectful and unprofessional. Actually, she's a dummy."
Whether McCain is liked or not liked, the show wouldn't work without a little controversy and healthy debate. The View airs weekdays at 11 a.m. ET and 10 a.m. PT/CT.