Why 'The View' Insiders Believe Abby Huntsman's Days Were Numbered Anyway
Whenever you see a cast change at The View, you're going to hear rumors about reasons for the co-host's departure from sources behind the scenes. That was no different following Abby Huntsman's January 17 exit from the show.
As soon as Huntsman announced she was leaving, reports of the show's toxic workplace appeared everywhere. And sources at the show cited Huntsman's late-2019 conflict with Meghan McCain. Apparently, McCain didn't like it when Huntsman mentioned her children on the air.
"Abby was sick of being berated by Meghan for her perceived slights [toward McCain]," one View insider told CNN. "[Huntsman] ultimately decided she didn't need this job."
But that was only one side of the story. Around the same time, sources at ABC told the Daily Mail that Huntsman wouldn't have lasted much longer anyway. The reasoning was in some ways simpler: Huntsman had a hard time winning over fans of The View.
Viewers found Huntsman 'bland' in network research: report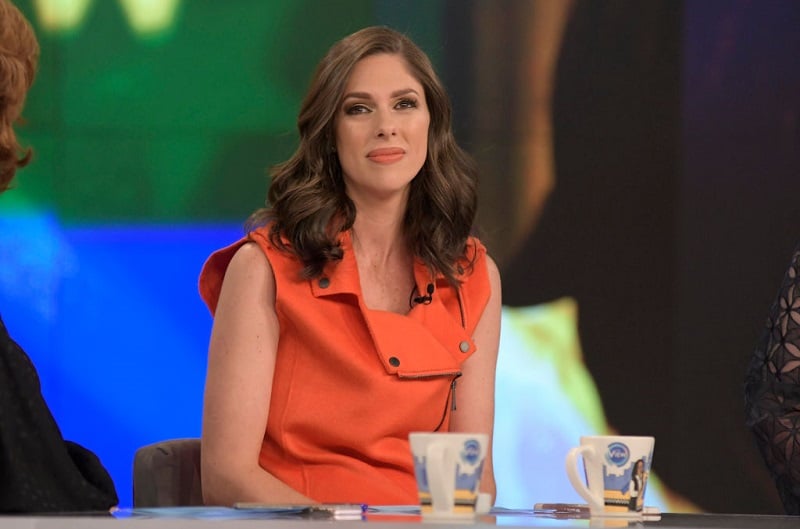 Not long after Huntsman started at The View, Page Six reported that ABC had brought in a performance coach to work with her because he was considered "a snooze." While others disputed the report, fan feedback on social media in 2019 made it clear Huntsman still had work to do.
According to the Daily Mail report, those problems continued into 2020. In network research, viewers went so far as to describe Huntsman as "bland," a source told the tabloid. They also said that Huntsman lacked a clear point of view.
"It didn't take [ABC] execs long to realize that Abby talked a lot, but she never really said anything," the Daily Mail quoted the source saying. "Her points and opinions never really landed with the audience because [they] often lacked substance."
When Huntsman decided to leave to join her father's gubernatorial campaign, the problem took care of itself. If Huntsman hadn't gone on her own accord, her exit may have looked differently, sources said. In short, the final months of this season might have been Huntsman's last.
Rumors of Ana Navarro replacing Huntsman had also circulated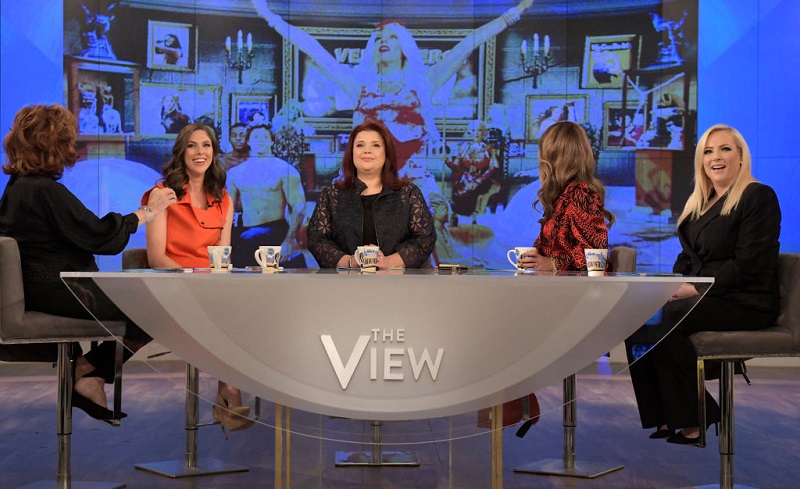 As Huntsman failed to connect with viewers and McCain continued to alienate many of the show's loyal fans, many have wondered why guest-host Ana Navarro wasn't coming aboard full-time. After all, Navarro didn't seem to bring the same baggage the other conservative co-hosts did.
In terms of chemistry, Navarro seemed to fit in with the other cast members (other than McCain) in a way that Huntsman hadn't. However, for now there is no one taking over Huntsman's seat on a permanent basis.
That only means one thing: more speculation until The View fills the currently empty chair. If Navarro comes aboard, it would solve a few of the show's problems. (She isn't bland and the audience already connects with her.)
But producers might consider going in an entirely different direction. What if ABC brought in a young, progressive co-host? Along with challenging the viewpoints of Joy Behar and Whoopi Goldberg, such a figure would drive McCain up a wall. That seems about right for these days at The View.
Also see: Why Barbara Walters Lied About Firing Elisabeth Hasselbeck From 'The View'