Why 'The View' Star Joy Behar Doesn't Like On-Air Arguments: 'We Lose the Brand'
Though Joy Behar has had her share of spats on 'The View', she thinks conflicts on camera misrepresent the show: 'I don't think that it's 'The View.'
The View is celebrating its 25th season on the air. Launched in 1997 by show creator Barbara Walters, the daytime talk show has seen its share of co-hosts. Meredith Vieira, Joy Behar, Star Jones, and Debbie Matenopoulos were the original team to man the now-famous table, though a plethora of TV personalities later served as panelists on the show.
With ratings often spiking during conflicts caught on camera, The View became notorious for their heated debates. Yet Behar was never a fan of the on-air clashes despite the bump in viewership.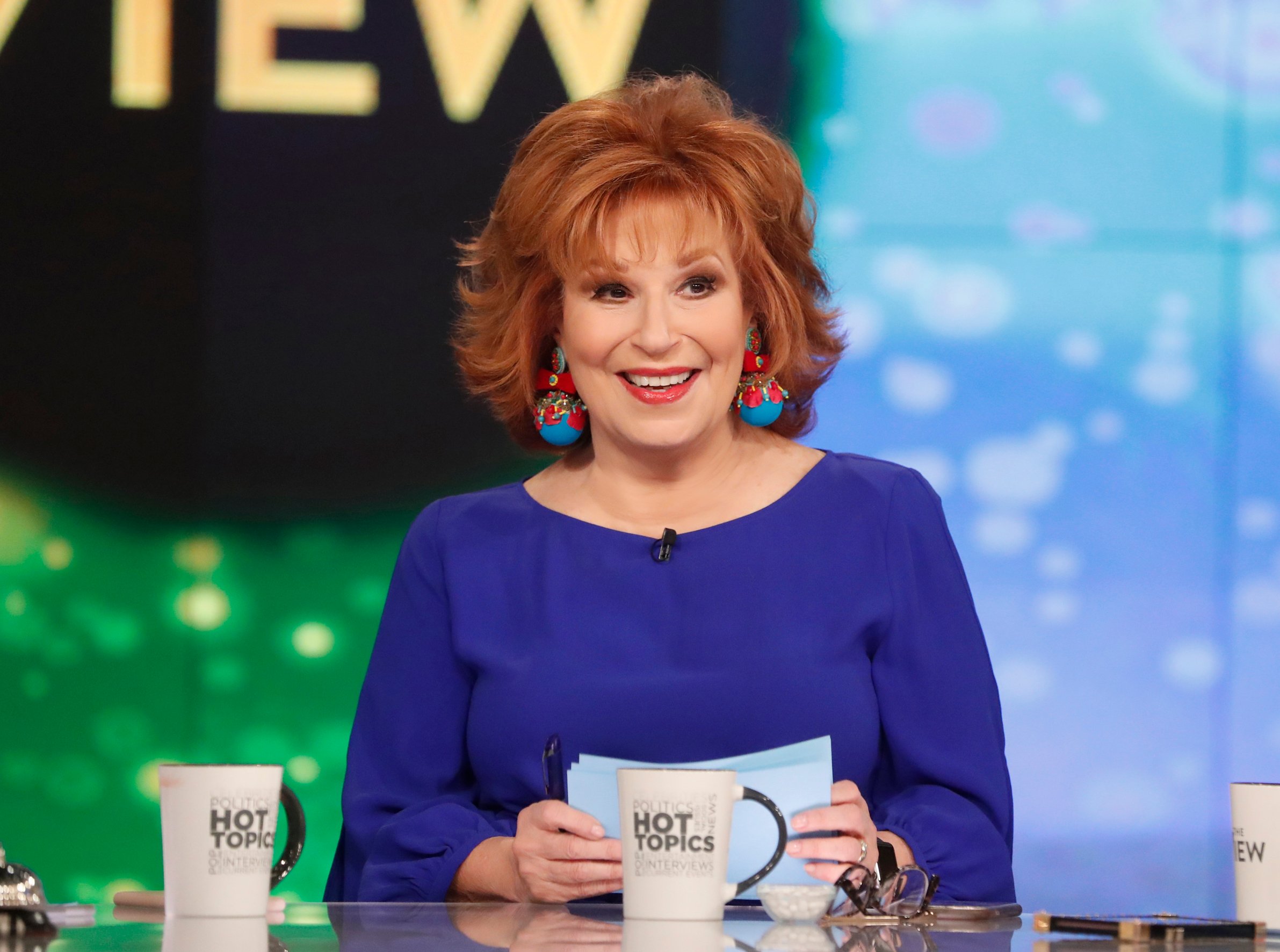 'The View' shouldn't be 'Meet the Press', according to Joy Behar
Outside of her departure in 2013 for two years, Behar has had a seat at The View table since its 1997 debut. Sitting alongside various co-hosts over the years, the comedian has witnessed plenty of dicey disputes. The show made headlines when former panelists Rosie O'Donnell and Elisabeth Hasselbeck had a major on-air blowout, and Behar's own frequent sparring with The View alum Meghan McCain became a popular news topic. Arguments were often about politics.
"I think that sometimes we miss the boat when we become a Meet the Press," Behar told USA TODAY. "I don't think that it serves the brand, and I think that we lose something when we're too serious and when we're fighting politically. The ratings may be good. Sometimes they're good when we're fighting, sometimes they're not."
Behar recalled the initial premise of The View as being a more amiable, team-inspired program, and sees the on-air battles as going in the opposite direction..
"The original brand of the show was supposed to be about camaraderie and relatability, debate-ability with a friendly accent," she said. "And when we lose that, we lose the brand."
Joy Behar said Barbara Walters 'wouldn't tolerate' last year's bickering
Behar and McCain were often at odds when discussing political issues. Though Behar didn't shy away from speaking her mind, she was never a fan of arguing.
"I don't love doing it, and I don't love reading about it," The View star explained. "I don't think that it's The View. I don't think that it was the original idea."
She recalled a slight altercation she had with Jones during their first audition, but revealed it was handled amicably. Behar credited Walters' presence as often keeping the peace, and noted the show's matriarch wouldn't have taken kindly to last year's outbursts.
"[Jones and I] had a friendly disagreement, and that was like, 'Oh, OK. They do disagree on things,'" Behar explained. "It doesn't mean we're going to tear each other's hair out because she doesn't want to say something and I do, or she believes one thing, and I believe something else. So we got along much better because of that, but Barbara was there. Barbara wouldn't tolerate the kind of arguing that went on last year."
Replacing Meghan McCain's seat on 'The View'
Various conservative personalities including Condoleeza Rice and S.E. Cupp will be filling McCain's seat until a permanent replacement is named. Behar is hoping for a panelist with maturity and "some life experience."
"Somebody who's a thinker, somebody who has a great sense of humor would help," she said, adding, "and brains, of course."
For The View's 25th season, Behar aims to "have fun, be relevant, be spontaneous (and) bring some kind of takeaway value to the audience," she commented. "I think that's asking a lot of a show, but I think we can pull it off."