Why 'The View' Still Hasn't Replaced Abby Huntsman
After Abby Huntsman's surprise departure from The View, fans of the show naturally began wondering who would replace her. Would the show bring in another moderate Republican under 40 or head in a different direction? Might regular guest co-host Ana Navarro come aboard full-time?
But no one has replaced Huntsman since her January 17 exit. Though Republicans Tara Setmayer and Navarro have looked comfortable on The View, it appears neither will join the show on a permanent basis. Tyra Banks, who guest-hosted on February 10, also doesn't look like a long-term option.
Considering how tense the situation backstage reportedly was prior to Huntsman's departure, you might believe that The View producers are having trouble finding a replacement. But ABC claims the answer is much simpler.
'The View' producers claim they're not looking for a replacement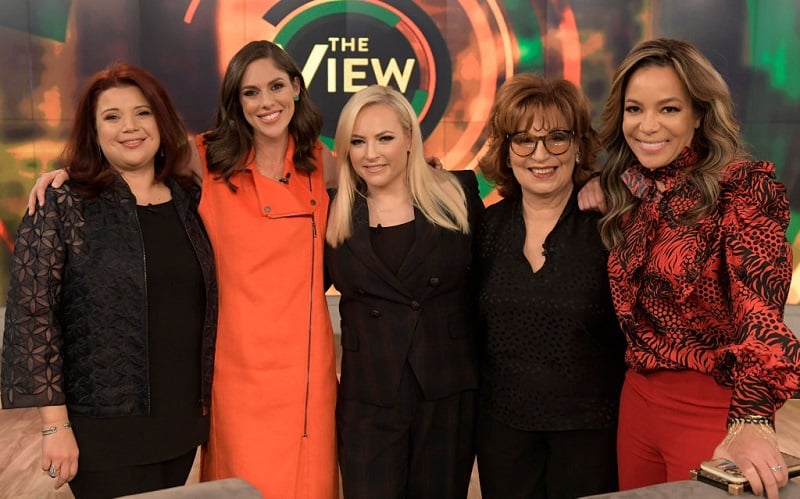 As View producers and ABC executives dealt with the fallout from Huntsman's exit, they told reporters there was no search for a new co-host underway. "We're not focused on replacing Abby right now," Senior Executive Producer Hilary Estey McLoughlin told The Daily Beast.
While it can be difficult to take TV producer claims at face value, regular viewers might see the logic in such a move. After all, the show has been the subject of countless knives-out stories in the tabloids. Anyone with a high profile might think twice about joining the cast right now.
Meanwhile, the show does have a reliable, well-liked guest co-host to turn to in Navarro. For those wondering why Navarro simply doesn't come aboard full-time, you might recall why she didn't do so in 2018: The View reportedly didn't offer her enough money.
Sunny Hostin, who joined the show in 2016, told Entertainment Tonight there's been "no discussion" about replacing Huntsman. "We have a lot to say and there are four of us and now there's a little bit more time to say what we're saying," she said. "It seems like our cast is pretty settled."
Finding conservative co-hosts hasn't been easy for 'The View'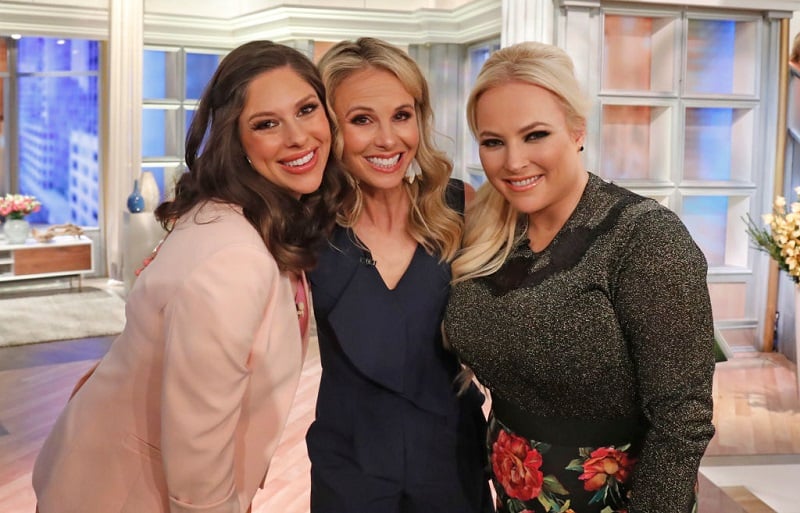 Even if The View wanted to replace Huntsman, the network might not have a lot of options. Last summer, while discussing rumors Meghan McCain might quit the show, producer McLoughlin described the conservative chair as "the hardest job on the show, for sure."
As you run down the list of conservative co-hosts from the past, you find not many lasted beyond one season. (Huntsman, more of a moderate Republican, lasted one-and-a-half seasons, minus maternity leave.) So the job might not appear to be a long-term position.
Since Elisabeth Hasselbeck was forced out in 2013, The View never did find a conservative voice who seemed to enjoy debating co-hosts to her left. (McCain, who often clashes with her co-hosts on the air, frequently seems angry on the air.)
ABC learned that hard lesson after firing Hasselbeck. Though you can always fire someone you don't consider essential, make sure you can replace her. Otherwise, you might end up asking them back (as The View did Hasselbeck). And that former co-host might just say no.
Also see: 'The View': Joy Behar Walked Right Over Meghan McCain on Her First Day Back