Why 'The View's' Meghan McCain Got Emotional Seeing This Vintage Interview
Meghan McCain of 'The View' teared up on 'The Van Jones Show' when a past interview clip was shown.
Meghan McCain of The View grew up in political circles. Daughter of the late Senator John McCain, the talk show co-host often traveled with her dad when he was campaigning. Frequently speaking on her close relationship with her father, McCain got choked up seeing a certain throwback clip of herself when she was just 11 years old.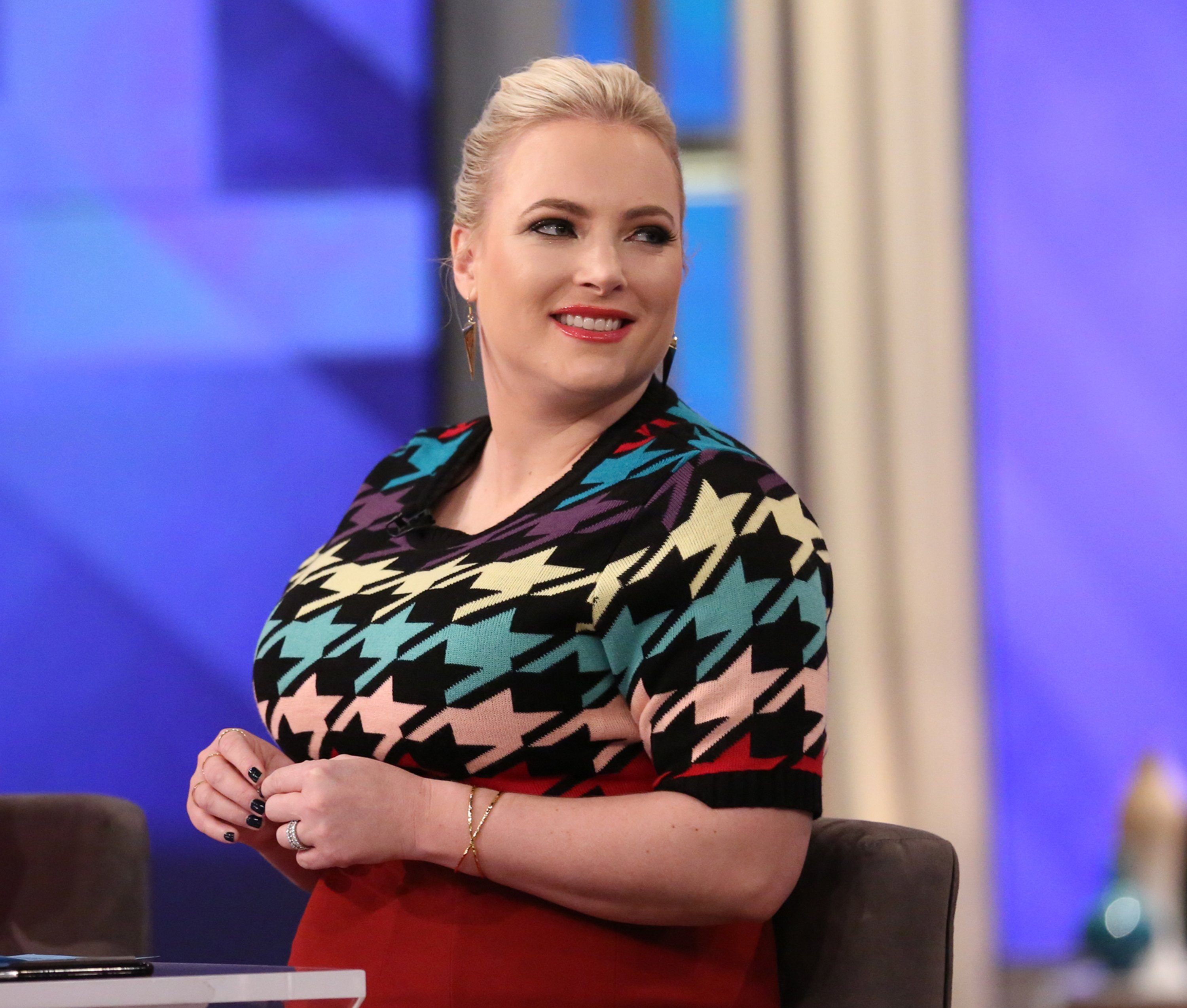 Meghan McCain's childhood and career center on politics
With her father's political career as a huge part of her childhood, McCain decided to hit the campaign trail with the Senator when he ran for president in 2008.
"The schedules were insane. It was like 12 town halls a day starting at six o'clock in the morning and ending at ten o'clock at night," McCain told Kunhardt Film Foundation in 2017. "He worked like an animal to work his way back and ultimately become the nominee."
After working as a blogger and writer, McCain transcended to television and landed at Fox News as a contributor in 2015. The View star soon became a permanent co-host of the network's show Outnumbered in 2016. When her time with Fox was nearing an end, her dad encouraged her to think outside the box and eventually convinced her to take a seat at The View's table. 
"When I decided to leave Fox, he [Senator McCain] was really imploring me to take more risk and to take more chances," she told CNN's Van Johnson in February 2018. "He does believe we are too insulated and we are too tribal."
CNN interviews a young Meghan McCain
In another conversation with Jones, McCain recalled being at a political convention when Bob Dole ran for president in 1996. "It's actually one of my first political memories," she told Jones in January 2019. "I was at that convention and I gave my first interview when I was 11." 
Jones was able to dig up the clip of McCain being interviewed along with her siblings, Jack, Jimmy, and Bridget. 
"How do you think your daddy did Meghan?" the reporter asked.
"I think he did really good," she replied. The reporter soon asked her if her father should be the one running. "Do you think maybe your dad should be president?" she asked.
"No. I think Bob Dole's better at it," the 11-year-old McCain replied. "I think that they'd both be good at it. But it's best that Bob Dole's better at it now just for this election."
The reporter tried to corner McCain with her answer. "So if you were old enough to vote you'd vote for Bob Dole instead of your dad?" the CNN journalist asked.
"I don't know," the Senator's daughter replied, trying to remain diplomatic. "It depends on if they were running against each other." The reporter prompted her to make a choice, asking, "What if they were?"
McCain didn't hesitate, saying, "I'd have to vote for my dad."
'The View' star reacts to the vintage video
McCain became emotional by the throwback video, commenting on how politics have changed since her early interview. 
"Politics used to be really fun. It used to be a really good time," she said tearfully. "It used to be so exciting, and it used to be about patriotism. That's how I was raised. I'm clearly having a good time as a child. And my dad, when he ran at his convention … It was just so fun and so hopeful."
Recalling her father's strong spirit, McCain looks forward with optimism to a more positive political landscape.
"He said in his convention speech, we're Americans, and we fight. And we keep fighting, and we have to keep fighting and you can't give into dark times," the conservative co-host shared. "Conventions for me are so emotional. I just hope, at some point, we get back there. Because we have to."