Why 'The View's' Meghan McCain Humorously Requests Prayers For Her Husband
Meghan McCain of 'The View' posted a request on her Instagram Stories for extra support for her spouse.
Meghan McCain is rapidly approaching her due date while continuing to appear on The View from home. Expecting her first child with husband Ben Domenech, the talk show co-host tends to keep any baby details under wraps with only occasional tidbits being made public.
In her trademark humor, McCain petitioned her followers on her Instagram Stories for some extra support for her husband during this stage of pregnancy.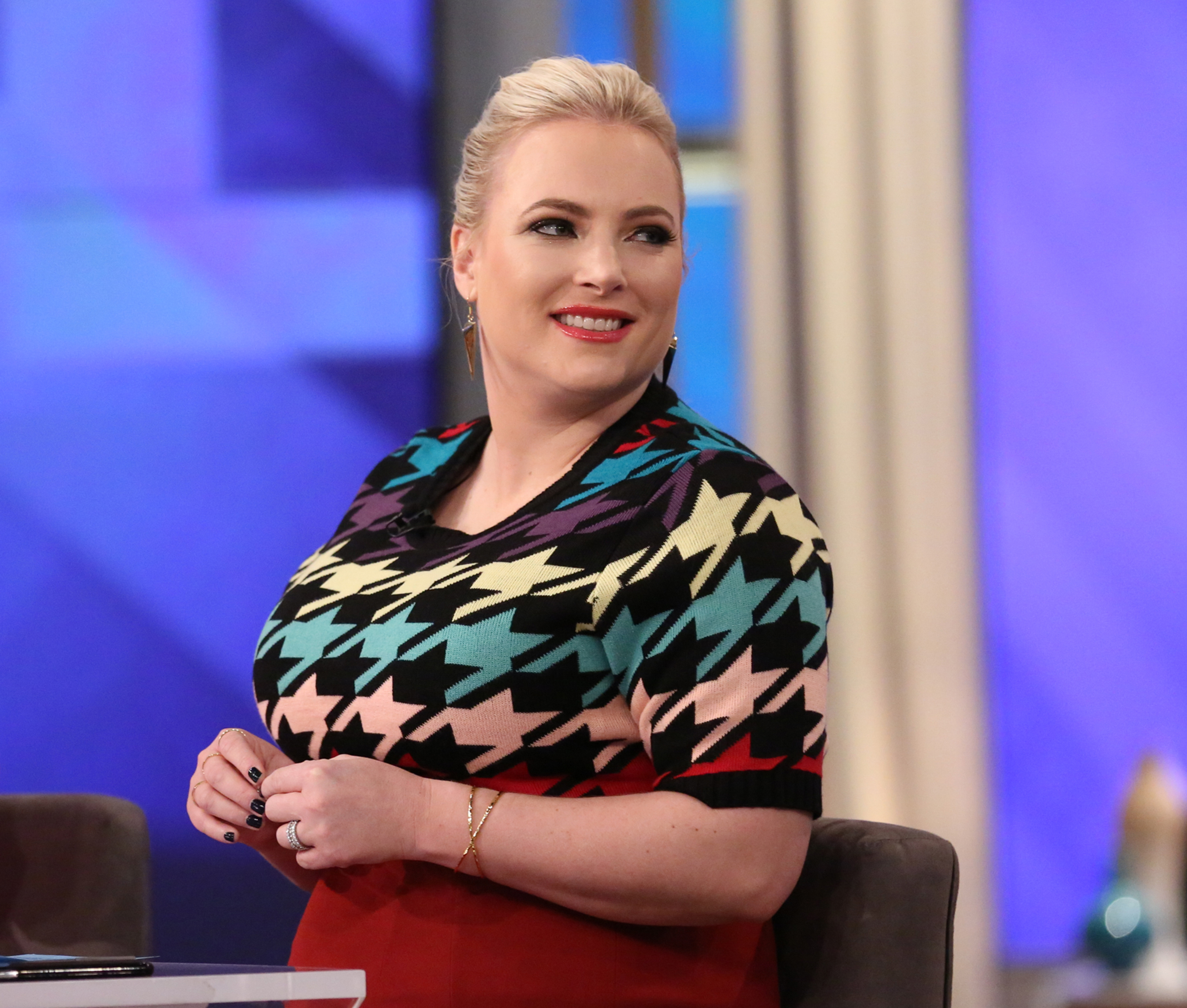 'The View' star describes an active pregnancy
While McCain remains limited on details of her pregnancy in order to protect her unborn child, she did give a hint of her baby's energetic nature.
"My baby moves around inside me all day like a wildcat. Wild in the womb," The View co-host wrote in her Instagram Stories in June, according to Yahoo! Entertainment. "I should have expected nothing less from the spawn of me and Ben…"
McCain is clearly in awe of the changes she's been undergoing and shared her thoughts in a comment to fellow moms.
"Mothers, this is a truly special and paradigm shifting thing to experience," she wrote.
Meghan McCain gives her hubby a special shoutout
The ABC talk show co-host is never shy about speaking her mind. Also quite forthcoming on her love for her husband, McCain recently took to Instagram to sing Domenech's praises in a humorously phrased post.
"#TBT to when we could still go out to dinner. We're so lucky, Ben," she wrote in the July 2020 post, alongside a pic of the couple. "Thank you for taking such wonderful care of my bloated, knocked up, swollen, pandemic navigating self. I don't know what I would do these days without such a strong, loving partner."
McCain previously commented on getting plenty of quality time with Domenech during quarantine, sharing her gratitude for their common interests.
"Being in quarantine with your husband or significant other or being in quarantine with anyone, at least for me, has been like marriage on acid," she said on The View in May, as reported by Yahoo. "I will say that all I am glad about is that I married someone I want to talk to about the news all the time and I'm always interested in what he wants to say. … If we had nothing to talk about, which I've certainly dated men like that before, I would have certainly jumped out a window at this point."
It's nesting time for Meghan McCain
Apparently, McCain has hit the infamous nesting stage of her pregnancy and requested some spiritual support for her husband.
"The nesting phase of pregnancy is NO joke," McCain wrote on her Instagram Stories over the weekend. "Pray for my husband and the amount of boxes he's had to open in the past few weeks…"
With The View on summer hiatus, fans and followers will have to stay tuned to McCain's social media accounts for any further updates. The conservative co-host has every intention of returning to the show after her maternity leave.
"Yes, I'm coming back," McCain said in response to a viewer question on Watch What Happens Live. "It's an election cycle."