Why 'The View's' Sara Haines Didn't Know If Her Husband Was 'The One' When She Married Him
ABC personality Sara Haines recently signed on to reclaim her seat at The View table. Joining co-hosts Whoopi Goldberg, Joy Behar, Sunny Hostin, and Meghan McCain, the mom of three is back at the network after the cancellation of Strahan, Sara and Keke.
One reason Haines is such a fan fave is probably due to her openness on her personal life. Sharing that she met her husband through an online dating website, Haines previously revealed her modern take on marriage and romance.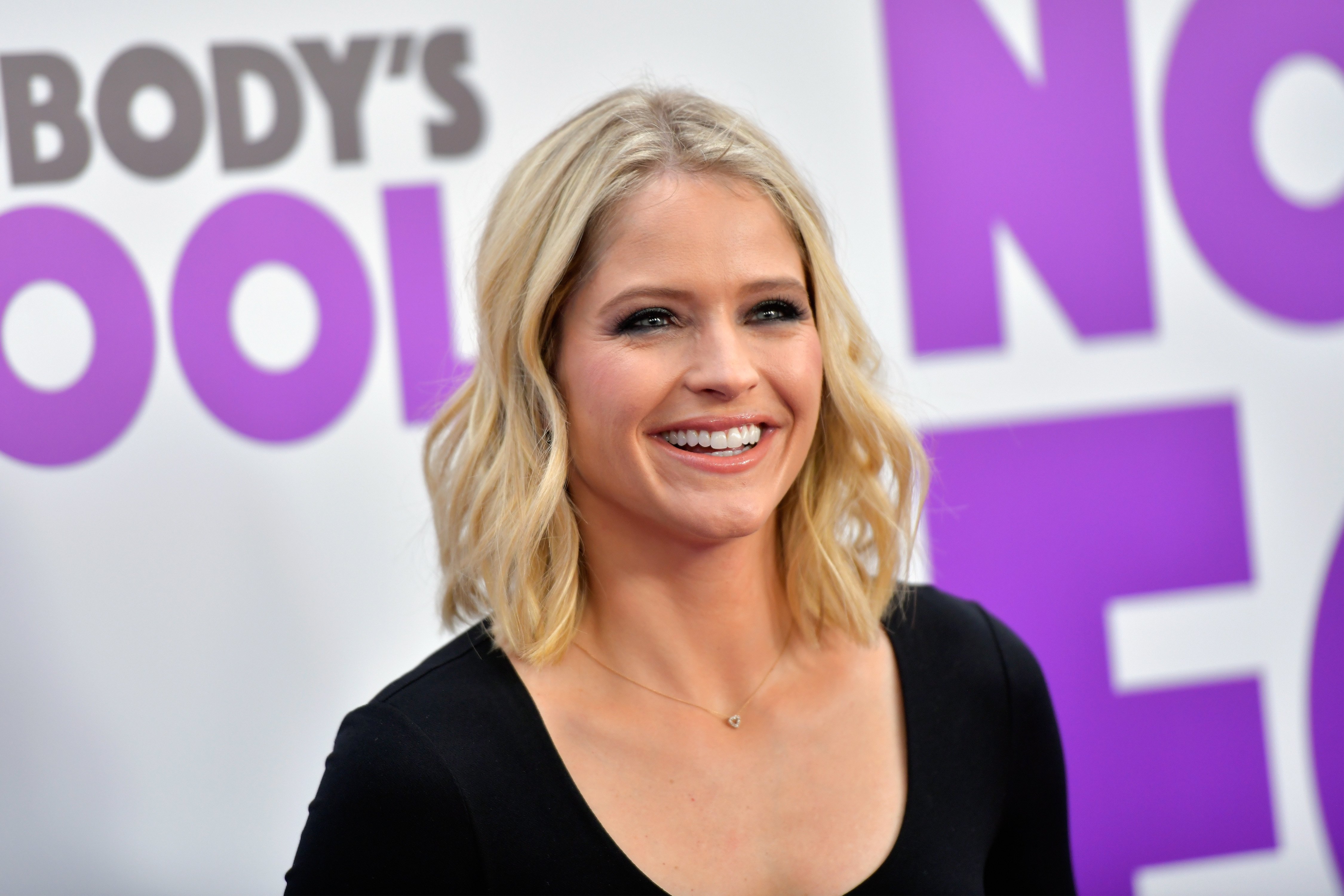 Sara Haines heads back to 'The View'
Strahan and Sara premiered in 2018 as an offshoot of Good Morning America. Hosted by Haines and Michael Strahan, the network added Keke Palmer to the team last year. With the massive changes in production due to the coronavirus crisis, Palmer wasn't too surprised when the show's cancellation was announced this month.
"We do a little bit of news, but it's entertainment news," Palmer said on Watch What Happens Live, according to TVLine. "It's fun conversations and lightheartedness, and we're in a different time now. Some of the conversation has changed, and that pushed Strahan, Sara and Keke out. So I expected it."
With Abby Huntsman exiting The View in January and McCain's upcoming maternity leave, Haines became a top pick to join the daytime talk show table. On Aug. 14, Variety confirmed Haines' return to The View for season 24.
'The View' star tries online dating
In a 2017 essay for Glamour, Haines explained why she decided to go online in the hopes of meeting a life partner.
"Online dating is freaky, and there might be creeps out there," she wrote. "But if you've been to a bar lately, there are also creeps there! But no one wants to do the work. So I told myself, 'It's now. My life is going to turn out totally different than I thought if I don't start participating in this part.' … I set out knowing I'm here to meet my partner, however long it takes."
While working on the Today Show, Haines was asked to create a profile for a dating website. The television personality capitalized on the opportunity.
"One of the producers, who was a friend, said, 'Can we make an online dating profile for you for a segment about what to do and what not to do?'" Haines recalled. "I was like, 'Done!' 'Cause that was on my to-do list. After the segment ran, they said I could delete the profile … but I said, 'No, no. I'm going to keep going.'" 
Haines says 'It's The One you decide to commit to'
Through her venture into online dating, Haines met and married attorney Max Shifrin in 2014. In her Glamour essay, the former Strahan, Sara and Keke star commented on the pressures of labeling your partner as "The One."
"It's so funny, but when you do have one good date with someone, people are like, 'Do you think he's The One?'" Haines remarked. "When I married Max, I still [didn't] know if he was The One. … I tell Max, 'There's no one person.' We both agree on this and laugh all the time."
Haines clarified her statement by explaining that finding that special person involves choosing commitment.
"There are thousands of The Ones," Haines said. "It's The One you decide to commit to. It wasn't as romantic or fairy-tale-ish as 'I've been looking for you my whole life.' … The pressure people put on you to have this big aha moment and 'I just knew" moment.' … I don't even know what I'm going to eat for dinner! You think I'm going to know my life partner when I see him? Hells no!" 
Coming up on their sixth wedding anniversary with three children in tow, Haines and Shifrin have apparently found their own happily ever after.