Why The Yardbirds Fell Apart Despite Jimmy Page's Best Efforts
When you look back to the formation of Led Zeppelin, you have to start with The Yardbirds. After all, that where Jimmy Page developed "Dazed and Confused" and the other ideas Page described as "a textbook to work from" once he launched the Zep.
The Yardbirds, of course, are the bands where Eric Clapton and Jeff Beck also got their starts. During the group's five years together, the core members and succession of guitar gods racked up multiple hits, delved into psychedelia, and drove a hard edge into the music of the era.
When Page came aboard in 1966, The Yardbirds had just lost bassist Paul Samwell-Smith, the second major defection following the exit of Clapton (in early '65). At first, Page slotted in on bass, but it wasn't long before he and Beck were dueling on lead guitars. It was an exciting time for the band.
But a few months later Beck left, too. And though Page did his best to keep The Yardbirds going, the band collapsed in '68. A combination of a new manager, a mismatched producer, and general fatigue drove the core members out for good.
Jimmy Page's Yardbirds had to record with a hit-making producer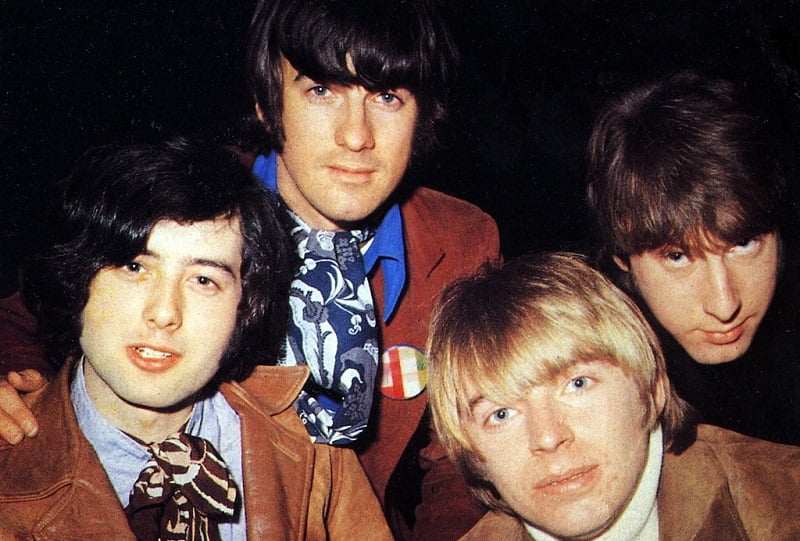 To get into the collapse of The Yardbirds, you have to get into the world of shark-like '60s producers and managers. Around the time Beck left the group, Yardbirds manager Simon Napier-Bell sold his interest in the band to Peter Grant (who'd become world-famous as Led Zeppelin's manager).
Grant had his partner, Mickie Most, produce the group's next album. Most made his name on the London scene long before with hits like The Animals' "House of the Rising Sun" and Donovan's "Sunshine Superman" (on which Page played lead).
But by early '67 the scene was shifting to the sort of album rock Page would trot out with his Zeppelin. For his part, Most wasn't interested in any of the Yardbirds' experiments in psychedelia if they didn't fit into a radio-friendly single format. So he produced the sort of singles the band hated recording.
"Mickie would always try to get us to record these horrible songs," Page told Brad Tolinski in Light and Shade. "He would say, 'Come on, just try it! If the song is bad, we won't release it.' And of course it would always get released!" This approach demoralized a band that already had its share of problems.
Singer Keith Relf and drummer Jim McCarty finally took their leave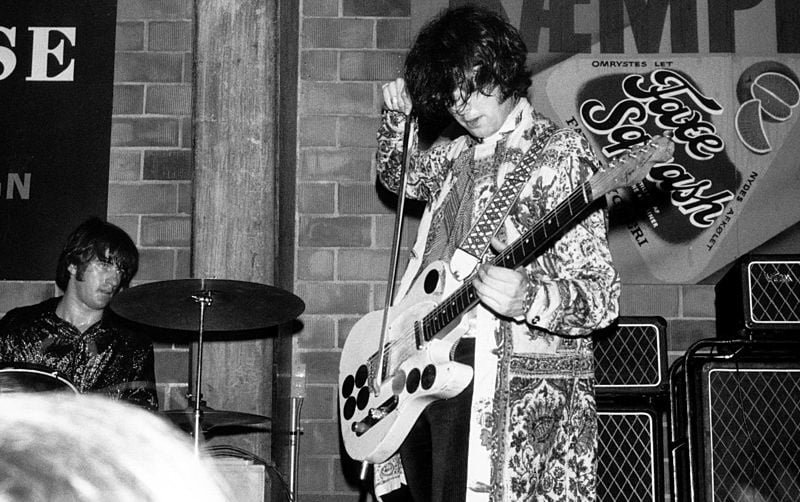 While The Yardbirds released singles written and produced by studio craftsmen, the band toured with a slashing live act that featured an unleashed Page on guitar and his very capable bandmates behind him. (Listen to the group's early version of "Dazed and Confused" to get an idea.)
However, the Most-produced singles flopped on the charts. That didn't win them any defenders at the record company, and founding members Keith Relf (vocals) and Jim McCarty (drums) finally came to the end of their line. Meanwhile, bassist/guitarist Chris Dreja decided to focus on photography.
"It just got to a point where Relf and McCarty couldn't take it anymore," Page told Trouser Press in 1977. "They wanted to go and do something totally different." However, the band still had some tour dates left when they departed.
So Page had to round up a singer and drummer that would play with him as The New Yardbirds. But after Robert Plant and John Bonham joined Page and John Paul Jones, they knew they had more than a fill-in band. Led Zeppelin took flight on that tour instead.
Also see: How Jimmy Page and The Yardbirds Got Into 'Blow-Up' Instead of The Who