Why This 'America's Got Talent' Contestant Didn't Sweat Judge Heidi Klum's Red Buzzer
NBC's America's Got Talent is currently in its 15th season. This summer's panel of judges (Heidi Klum, Simon Cowell, Howie Mandel, and Sofia Vergara), recently saw dancer Amanda LaCount's AGT audition. While the 19-year-old contestant stole the heart of many America's Got Talent fans, Klum hit the red buzzer in the middle of LaCount's act. Then, Klum got criticized for "body-shaming" the dancer on Twitter. But the season 15 contestant explained recently that she was not thrown by Klum's "X"; she was having fun onstage.
The judges on 'America's Got Talent' didn't believe this contestant could be a winner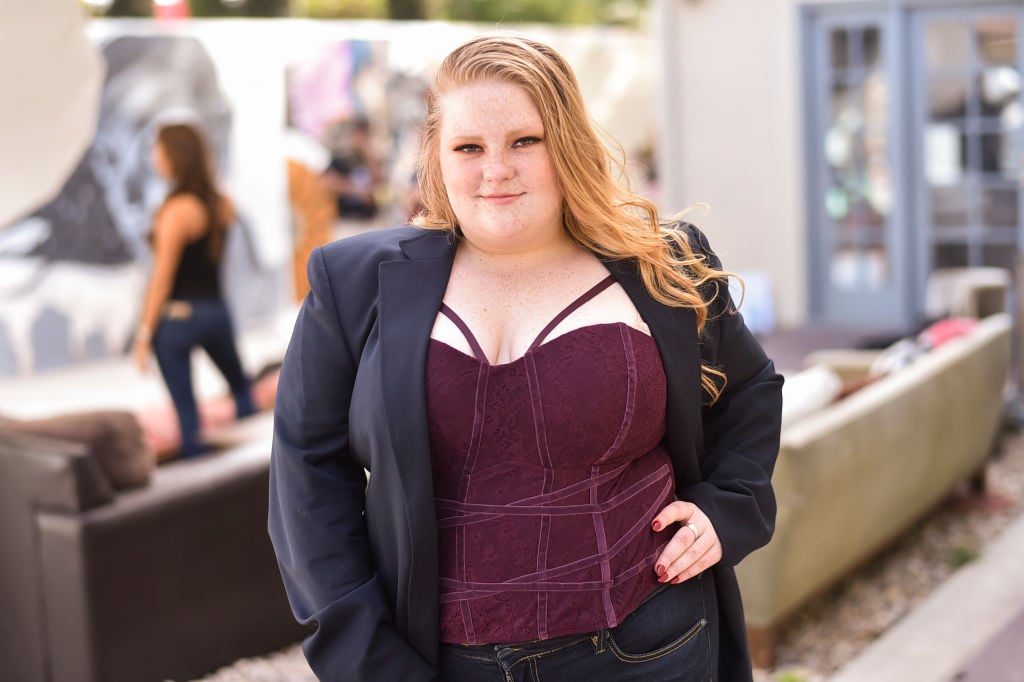 LaCount told the site Gold Derby about her nerve-wracking audition. Even though Klum hit the red buzzer on the dancer (who performed to "Nails Hair Hips Heels" by Todrick Hall), LaCount knew the show must go on.
"There wasn't a second in my head where I thought, 'Oh my God, I'm gonna stop,'" she explained. LaCount, who has a ton of professional dance experience (especially for her age), knows that the main goal is putting on a good performance and connecting with the audience.
"I'm having fun," the teenager said. "And if I'm having fun, then the audience is gonna enjoy watching it."
Still, the judges weren't initially all in on LaCount. Mandel was going to vote "no" on the contestant — explaining he didn't believe she could win the show. However, the audience started chanting for a "yes," and he changed his mind.
Klum also explained after LaCount's performance why she hit the red "X."
"I also think you're a great dancer," the America's Got Talent star said. "I also love your spirit, your vibe, your energy. However, Klum didn't believe it was "a million-dollar act."
LaCount eventually moved on with three "yeses" from the judges.
The 'AGT' 2020 dance contestant wants to 'step it up' for her next performance
But LaCount knows she has work to do.
"I'm definitely going to step it up a lot for the next round," she told Gold Derby. LaCount will continue on, competing against talented entertainers from all over the globe. She also revealed she was actually toning it down a bit for the first-round act.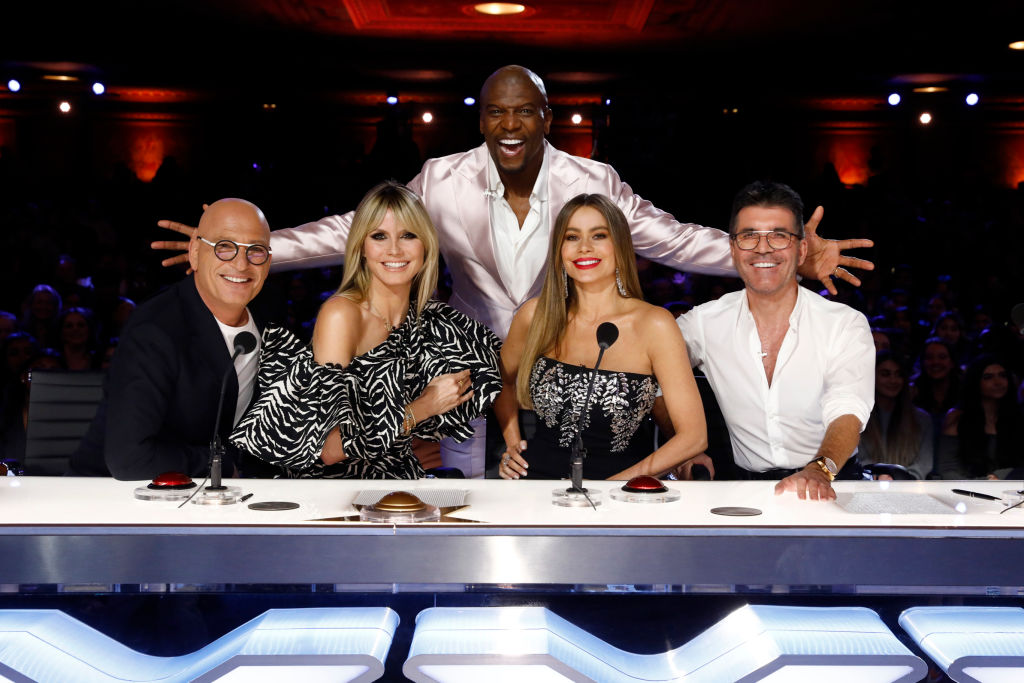 "I didn't want to take it too far the first round 'cause I wanted there still to be some surprise left if I got to the next one," LaCount shared. The 19-year-old dancer continued:
And so the next one, I'm probably going to bring props and hair and glam makeup and a crazy costume and really try to make it as if I was performing in Vegas. So I'm definitely going to bring it so much harder the next round. The judges are not going to be expecting it.
Who is the 'AGT' Season 15 cast member, Amanda LaCount?
LaCount, now 19, created #breakingthestereotype, a hashtag to motivate young dancers who might not "look" the part.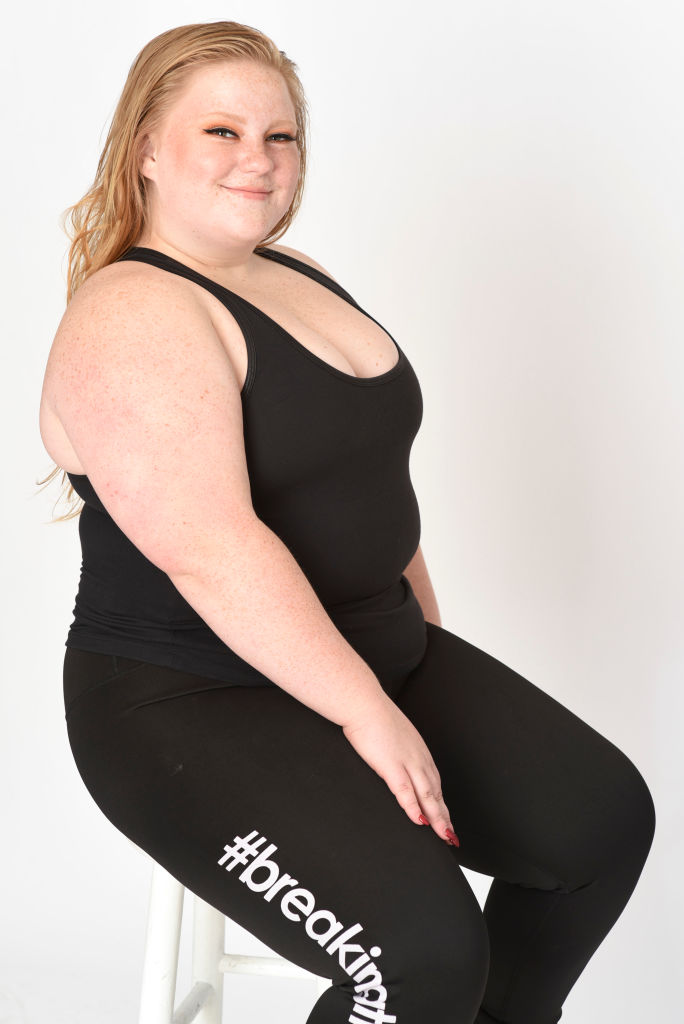 Then, her 2018 Instagram video, in which LaCount danced to The Greatest Showman hit "This is Me," went viral for its message about body-positivity.
Per the dancer's website, LaCount has a long career in dance behind (and, no doubt, ahead of) her. She has danced with notable pop artists Lizzo and Lady Gaga, not to mention "The Ellen Show, Meghan Trainor, Katy Perry, DWTS, The Voice, and her National Dance Tour Amanda LaCount Live."
'America's Got Talent' judge Simon Cowell tells the contestant 'I loved every minute of the audition'
While the show — and one of its judges in particular, Cowell — has been mired in lawsuits regarding Gabrielle Union's time on AGT, when it came to LaCount's audition, Cowell chose positivity.
The dancer explained she faced fat-shaming as a dancer since childhood, with many telling LaCount she didn't fit the body type for the art form. But Cowell was highly impressed with her America's Got Talent act. He told LaCount:
I loved every minute of the audition. Your joy and enthusiasm is so contagious. Look, this is why we have our different people one panel. We all have honestly, different opinions. I'm going to remember you. And I'd like to see where you could progress.
We can't wait to see what LaCount brings to the table in the next round of America's Got Talent Season 15!