Why This Former Co-Host of 'The View' Was Hesitant To Share Her Pregnancy Story
ABC's The View is still considering who will replace the seat left empty by conservative voice Abby Huntsman, who left the show last month. The mom of three exited the talk show to help her father Jon Huntsman's gubernatorial campaign in Utah, and also spend more time with her family.
One former co-host of The View recently welcomed her first child and is enjoying her new role as a parent. Becoming a first-time mom at the age of 40, the television personality was very careful in revealing details on her pregnancy out of consideration to those struggling with infertility.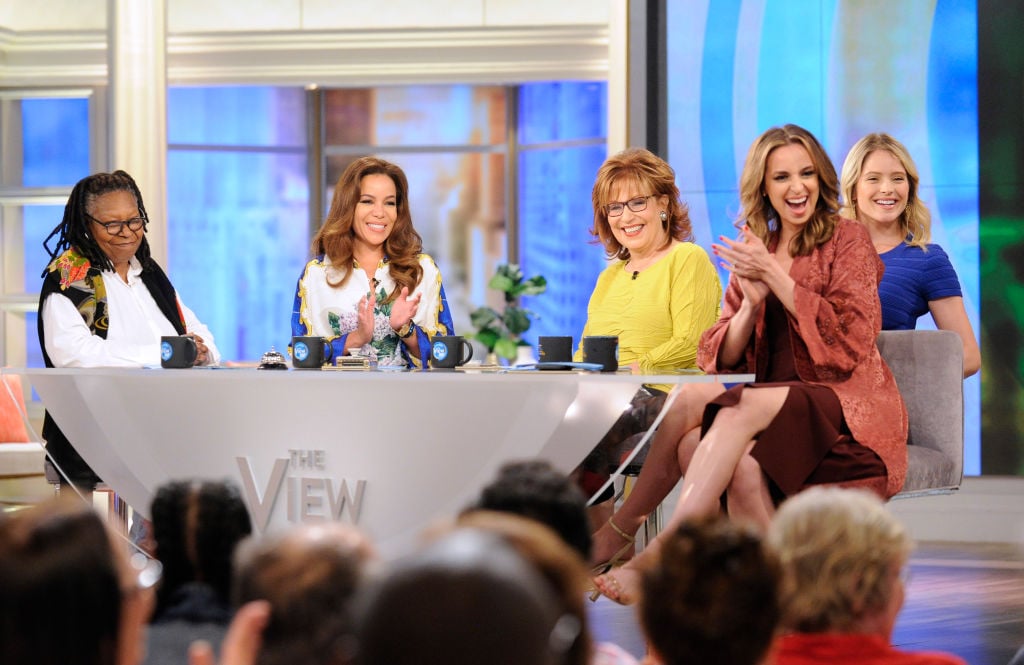 Change of path
Joining The View panel in 2016, conservative co-host Jedediah Bila appeared on the show for just one year, according to Closer Weekly. She headed over to Fox News after exiting the ABC daytime talk show to take a seat as co-host on Fox & Friends. 
Though Bila has previously commented that marriage and kids were never fully on her radar, that all changed at 36 years old when she met businessman Jeremy Scher. The two tied the knot in February 2018, and welcomed son Hartley in November.  
Not one to hold firm to a set plan, Bila chooses to let life take its natural course rather than letting age dictate her path. "This world would be a better place if people just realized that there's no written-in-stone set time to do anything," she said. "You could meet the love of your life at 18 or 48. You could become an amazing mom… at 24 or 42."
Decisions on fertility
Realizing it could be challenging to conceive at a later age, Bila revealed she sought medical advice to find out her options on having children. "I did go to a doctor about two years ago to have my eggs looked at and get an idea of what the possibilities would be," she told Parade in August. "I remember he told me that I had a decent amount of eggs, but not as many as he'd like to see, and that I had one ovary that was a little sluggish."
Through investigating some fertility options on her own, Bila decided to leave it up to fate. "I did some heavy research on egg and embryo freezing and made a decision that it wasn't something I could do," she shared. "My body responds very badly to synthetic hormones… Jeremy was really supportive of my feelings and we decided that we were really okay in a 'whatever will be, will be' space."
Despite not knowing the outcome, Bila and her husband were open to other possibilities when it came to expanding their family. "I wasn't sure whether it would happen. There was a little voice in the back of my head saying, 'You're 40, not 20,'" the former View co-host said. "But I'm being honest when I say that I was really okay with whatever life brought us. I knew that adoption would always be a possibility we were both open to, so I decided to leave it all up to the universe. 
Sensitivity to others
Bila revealed that early in their marriage, the couple was mainly focused on newlywed life and career opportunities. Soon though, they both felt it was time to try growing their family.
"One day in February 2019, we looked at each other and it just felt like the right time to let go and put the universe in charge," the Fox & Friends co-host shared. "A few weeks later, I started getting this odd nausea right before bed. Jeremy ran out to get a pregnancy test and there they were—two lines. We laughed at first—how did that happen right away?!—then our faces lit up."
Though she was thrilled that conception happened so quickly, Bila was extremely careful in sharing her story knowing that many women trying to have children aren't as fortunate.
"It's a fun story, but I struggle to tell it because I've had so many family members and friends who've traveled a really difficult journey to try to conceive," Bila said. "They would make amazing parents and my heart has broken for them so many times. I would never want any of them—or anyone out there—to feel like I wasn't sensitive to what they've gone through."
Bila acknowledges that her quick conception was a blessing and would love for all women wanting children to have the same good fortune.
"The truth is that I don't know why it happened this way for us. I feel like I've been given an incredible gift and I don't always know how to talk about it," she said. "There are so many people who I feel deserve the gift of a child and have struggled, and that's always very hard for me to understand."
Now enjoying her baby boy Hartley, Bila and her husband expressed their joy shortly after his birth. "He is already the light of our lives and has the gentlest spirit!" they told People. "We are so filled with love for him."