Why 'Three's Company' Star Suzanne Somers' Was Fired After Asking for a Raise: 'John Ritter Is the Star'
The sitcom Three's Company made celebrities of John Ritter, Suzanne Somers, and Joyce DeWitt. The 70s comedy was considered groundbreaking due to the storyline of a man living with two women to cut rent costs. An instant hit, the show became a star maker for Somers.
On the airwaves from 1977 to 1984, Somers asked for a big salary bump when negotiating her contract for season 6. Using Ritter's pay per episode as a benchmark, Somers was not only turned down but fired for her request.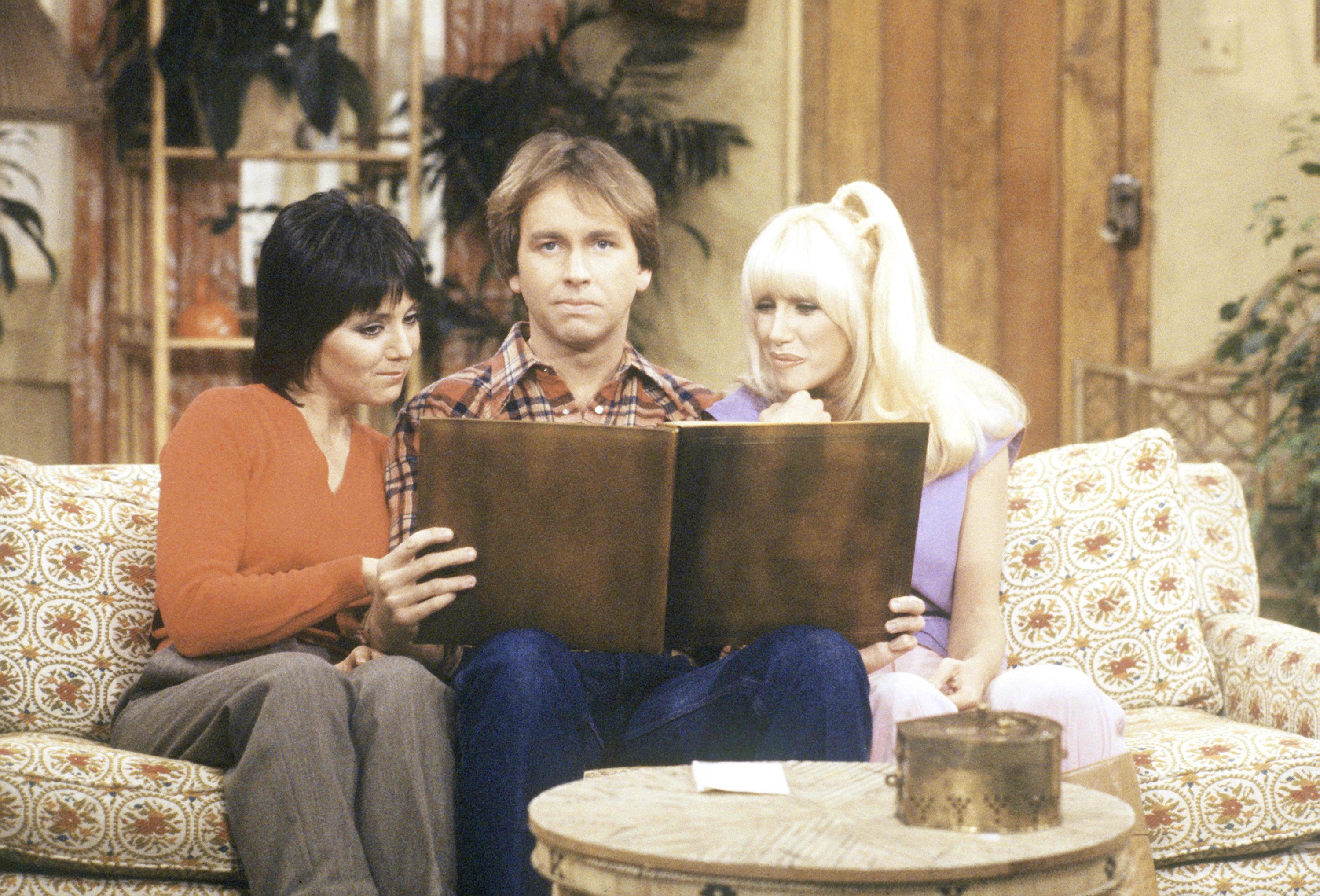 Suzanne Somers wanted equal pay
Once Three's Company was a solid hit, Somers became a household name. Learning more about the industry along with her husband Alan Hamel, the actor soon realized the tremendous gap between her $30,000 per episode salary and Ritter's, which was $150,000 per episode. Other male sitcom stars like Alan Alda of M*A*S*H* and Carroll O'Connor of All in the Family were also making weekly six-figure incomes, so Somers wanted to be on equal fiscal footing.
 "I'm looking around and thinking, 'Why are all the men… making 10 times more?'" she shared, according to Biography, adding that she gave her co-stars a heads-up on her plans. "I said to John and Joyce…'I'm going to ask for big money and a piece of the back end and if you two back me up… we'll all get it, so I'll be the patsy.'"
Along with her husband, Somers advocated for the massive pay hike but was only offered a $5,000 per episode bump. When she rejected it, she was cut out of the show.
"We went in to renegotiate for year six because we had to, my contract was up," Somers recalled, as recently reported by Fox News. "And they fired me. They fired me for asking to be paid commensurate with the men. They need you as the example so no other woman in television will get uppity and think that they could ask for parity with men."
'Laverne & Shirley' stars also wanted more money
Before Somers was fired, tensions began growing on the set. When she skipped out on filming a few episodes blaming a back injury, the show's producers and her co-stars were less than pleased. When Somers continued to appeal for more money, the network brass felt she was out of line.
"The show's response was, 'Who do you think you are?' " Somers told People in March 2020. "They said, 'John Ritter is the star.' "
As it turned out, Somers timing may also have been off due to stars on another sitcom negotiating for bigger paychecks.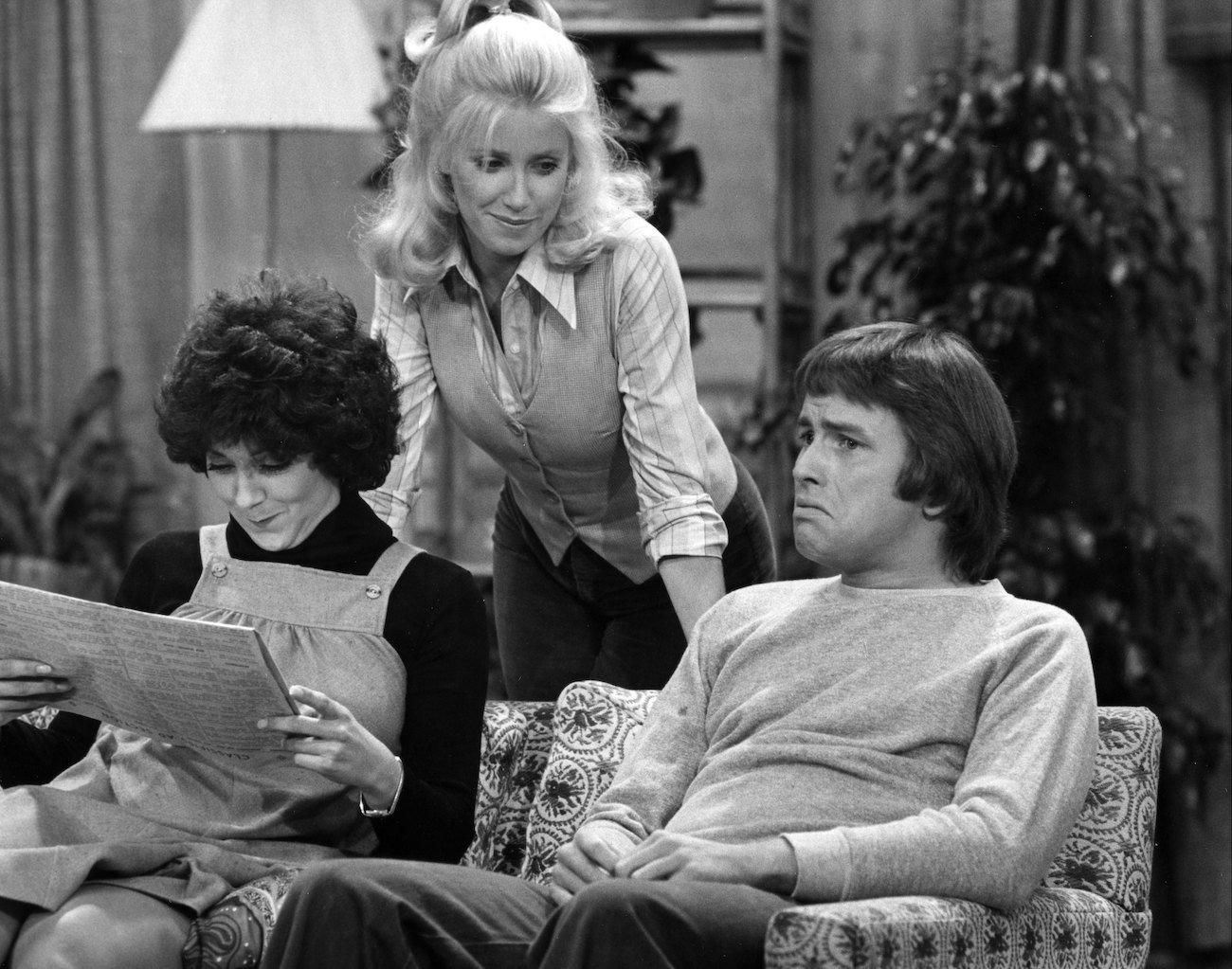 "Laverne & Shirley had just negotiated a monster deal," Hamel recalled. "Afterwards, they decided they needed to make an example of female actresses so that no other woman would ask to be paid what men were making. And then Suzanne was fired. It worked because for years, no woman asked to be paid what men were making, until Roseanne [Barr]. But Suzanne was the first feminist to ask to be paid what the men were making."
Suzanne Somers was estranged from the 'Three's Company' cast and crew
The fallout of Somers' contract negotiations and ultimate firing caused a long-term rift with her Three's Company co-stars and staff.
"Oh, it was so sad," Somers shared, according to Entertainment Tonight. "It was like being shunned from your family and whatever those producers said to them when they went back to the rehearsal hall, they painted me as greedy. They painted me as she's trying to ruin the show, and so the whole show — cast and crew — shunned me."
Eventually, Somers made peace with both Ritter and DeWitt. She empathized with Ritter's initial anger towards her after her firing.
"The chemistry between Chrissy Snow and Jack Tripper was magical," the Step by Step star explained. "After I was fired, I think he irrationally got mad at me because he lost his sparring partner. I would be mad too and there was no going back."
Somers went on to pursue other projects and keep her celebrity status. "It worked ultimately in my favor," she reflected. "That was my lesson — when one door closes, you know, crawl through the window."