Why 'Today Show' Co-Host Hoda Kotb and Joel Schiffman Took Their Relationship Toward the Altar
Today Show co-anchor Hoda Kotb and financier Joel Schiffman got engaged in November 2019. Though the couple has had to postpone their wedding due to the coronavirus (COVID-19) pandemic, Kotb and Schiffman fully intend to tie the knot at a later date and include their two daughters, Haley, 4, and Hope, 1, in the ceremony.
Though Kotb had confessed to being hesitant about heading down the aisle again after her first marriage ended in divorce, both she and Schiffman had their reasons for wanting to take the next step.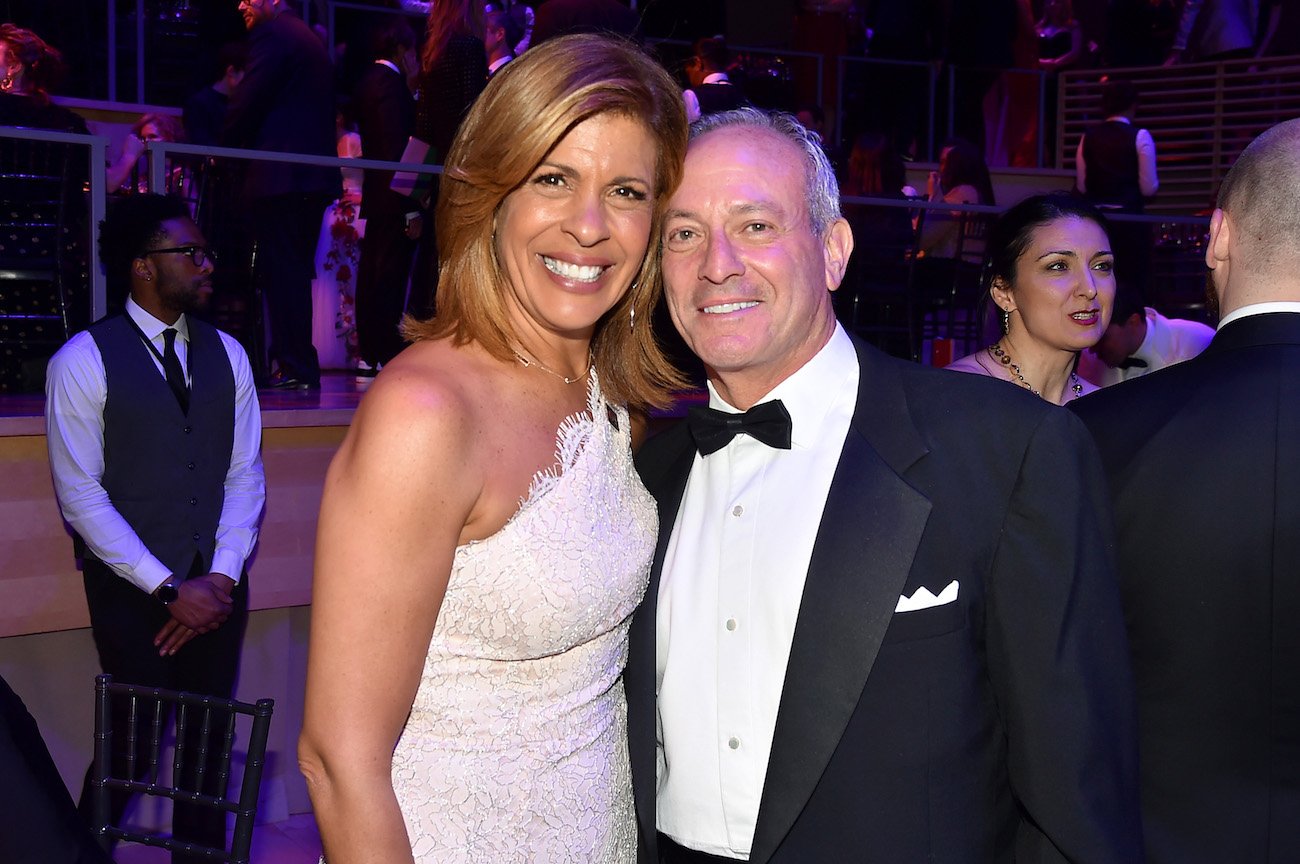 Hoda Kotb and Joel Schiffman created a family of 4
Kotb revealed that with their venture into parenthood later in life, along with some other non-traditional factors in their relationship, tying the knot can make some things easier to explain.
"With our family, there are a lot of things that are unusual about our grouping," Kotb said on Today. "I think that's it's good to have all those things in order."
The Today Show co-host considered how their daughters may have to do a lot of clarifying in regards to their family later down the line.
"I think everyone makes their own choice, but you have so many things to explain, like, 'That's my mom and dad,'" Kotb noted. "'They're not married. We're adopted. They're old.' There's a lot to talk about."
She added that marrying her longtime beau Schiffman is "the one last thing" she wants to do to make her family feel complete.
Joel Schiffman proposed to Hoda Kotb on vacation
While the couple was enjoying a weekend getaway in November 2019, Schiffman had his plan mapped out for popping the question. Kotb recalled the magic moment in a conversation on The Ellen DeGeneres Show in January 2020.
"One day we were at the beach, and we were hanging out, and we had tequila and churros," Kotb told DeGeneres. "Joel started to give one of his — he likes to give little speeches about love. So he's like, 'I'd like to say something.' And he started talking and I was looking at him and I thought, 'Oh my God, this is going somewhere.'"
Kotb described her amazement when Schiffman suddenly struck the proposal position.
"He literally kicked the seat out from under him and dropped down on one knee," the Today anchor shared. "I didn't know I could be shocked [like that]. And I actually didn't know I could love him more, but I did, in that moment. And I've felt different ever since."
When will Hoda Kotb and Joel Schiffman have their wedding?
With many travel restrictions and limited capacity rules still in place due to the coronavirus, Kotb and Schiffman have had to be flexible on their wedding plans. They had originally intended to get hitched in November 2020.
"We were supposed to have it a month from right now," the Today star told E! News in October 2020. "I mean, that was our big master plan, Joel and me. And we were going to do it at a tropical destination and then we decided we were going to wait."
Apparently, Kotb is still hoping for a beach wedding, even if it has to be a smaller guest list. The couple has their sights set on this summer to hold their nuptials.
"I'm the happiest when it's warm and my toes are in the sand," Kotb said. "So, we may just wait until next summer and do it here on the East Coast, or if things get better, which we hope and pray they will, then maybe we'll strike out and go to some warm, tropical place."