Why 'Today Show' Star Al Roker's Proposal to Deborah Roberts Didn't Go According to Plan: 'We Bickered the Whole Way'
Al Roker of the 'Today Show' had a romantic proposal planned for Deborah Roberts, but ran into several road blocks along the way.
Al Roker of the Today Show and ABC News correspondent Deborah Roberts have been married for over 25 years. The two began their relationship as friends, though Roker was able to quickly steer their path toward courtship status. The NBC weather person ran into some obstacles when he planned on popping the question to Roberts on a romantic getaway.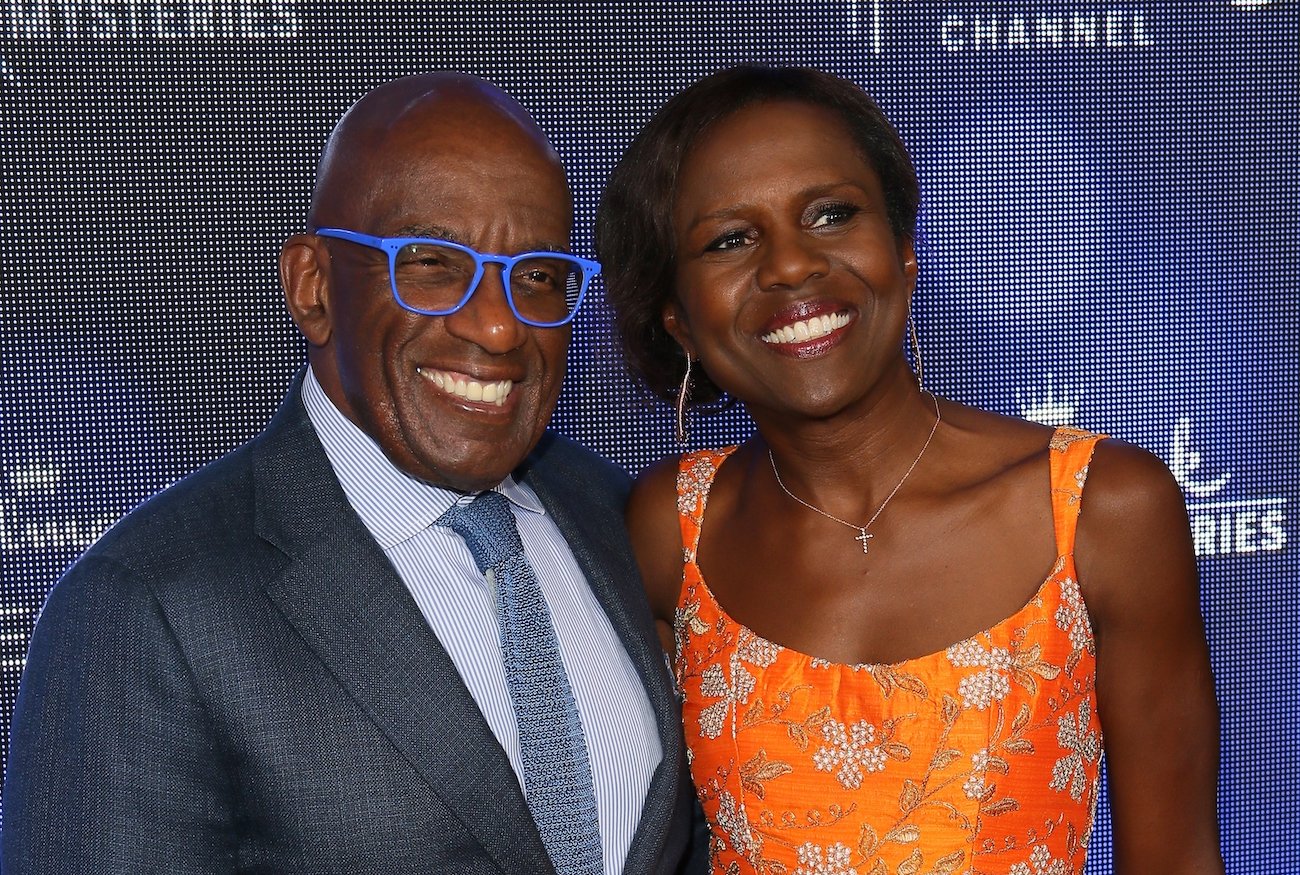 'Today' star Al Roker took Deborah Roberts to the Grand Canyon for his proposal
The couple had been dating for about two years when Roker came up with a creative way to ask Roberts the question. The Today co-host planned a romantic trip to the Grand Canyon with the purpose of proposing to Roberts on New Year's Day 1995.
"Deborah and I flew to Phoenix, Arizona, where I was hosting the Fiesta Bowl parade," Roker recalled in his book, Never Goin' Back. "The following morning, I made Deborah get up early so we could have breakfast and get on the road. … I was rushing her along because I wanted to propose at sunset."
With an approximately five-hour ride ahead of them, Roker intended on driving straight through to their destination. Roberts, however, wanted to make a pitstop as soon as their trip began.
"As luck would have it, Deborah wasn't feeling well that morning," Roker wrote. "We got into the car, and almost immediately, she wanted to stop. 'We can't stop – we have to keep going!'"
'Today' weather person didn't check the forecast
Racing against the clock, Roker didn't show Roberts much compassion in her time of need but only because he wanted the setting for the proposal to be perfect.
"I was practically frantic, and she had no clue as to why," he explained. "Naturally, we bickered the whole was because she was feeling sick and I was in a hurry. I wasn't as sympathetic as I usually would be because I was about to propose and didn't want to miss the sunset. … I was on a schedule and sunset wasn't going to wait just because Deborah had to go to the potty."
Fortunately, Roker and Roberts arrived to their destination according to the Today star's timetable. With reservations at a restaurant perfectly located on the southern rim of the Grand Canyon, Roker had plotted out everything – except the plunging temperatures.
"It was a balmy 17 degrees outside!!" Roker recalled. "I hadn't considered the temperature difference between here and Phoenix. I know, kind of odd for a weatherman to forget to check the weather!"
Al Roker got a 'yes' from Deborah Roberts
When Roker suggested a walk to Roberts, she naturally hesitated due to the frigid temps. After she agreed to go for a breath of fresh air, the couple encountered yet another foil to Roker's plan.
"As we strolled, we came across a group of teenagers who were laughing and drinking a few beers in the exact spot I had chosen to propose," Roker said. "Deborah was getting peeved. 'Al, I am telling you right now if we don't turn around and go back to the hotel, I am renting a car and driving back to Phoenix.'"
Fortunately, the teens moved on and Roker was able to proceed with his well-rehearsed proposal.
"'Whatever time we do have, Deborah, I know I want to spend it with someone special,'" he recalled saying to Roberts. "I got down on one bended knee, presented her with a ring, and said, 'And I would like to spend that time with you. Will you marry me?' Thankfully, she said yes."
The couple will celebrate their 26th wedding anniversary in September 20201.