Why 'Today Show' Star Dylan Dreyer Felt Like 'Super Mom' But 'Failed As a Wife' While Quarantining with Her Kids and Husband
Dylan Dreyer of the 'Today Show' has had to juggle a newborn, a toddler, and a husband with coronavirus while on maternity leave.
Dylan Dreyer of the Today Show welcomed baby Oliver in January with husband Brian Fischera, making their 3-year-old son Calvin a delighted big brother. Out on maternity leave since Ollie's birth, Dreyer has had a full house with school closed and Fischera working from home due to quarantine restrictions amid the coronavirus crisis.
Getting ready to come back to the NBC morning news show via video from home, Dreyer shared the double duty she's had caring for her toddler and newborn while trying to tend to her husband when he contracted COVID-19.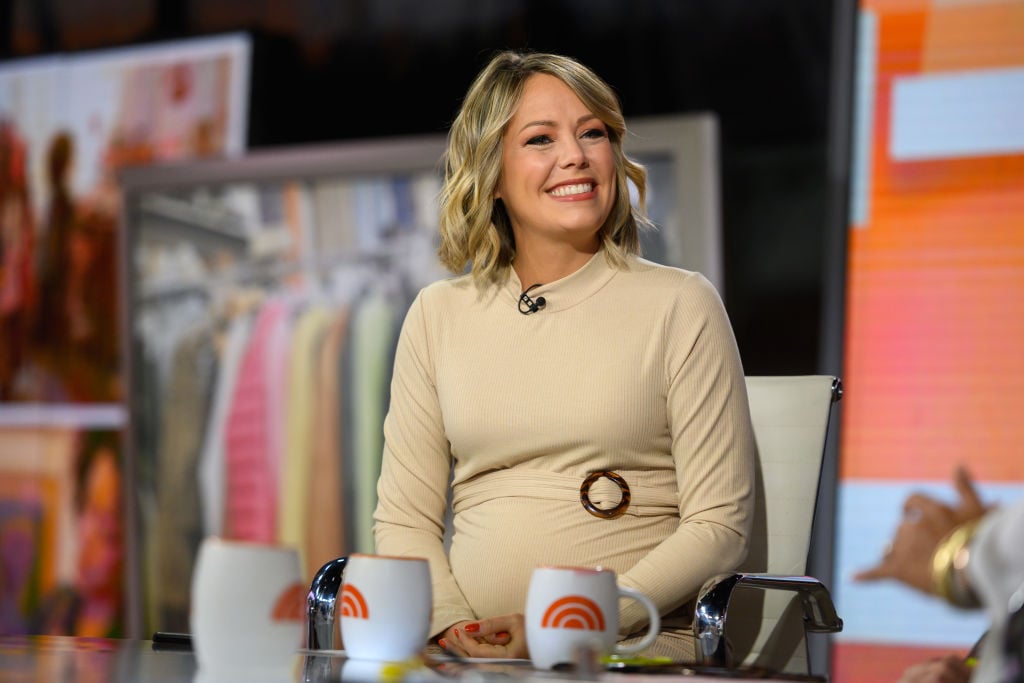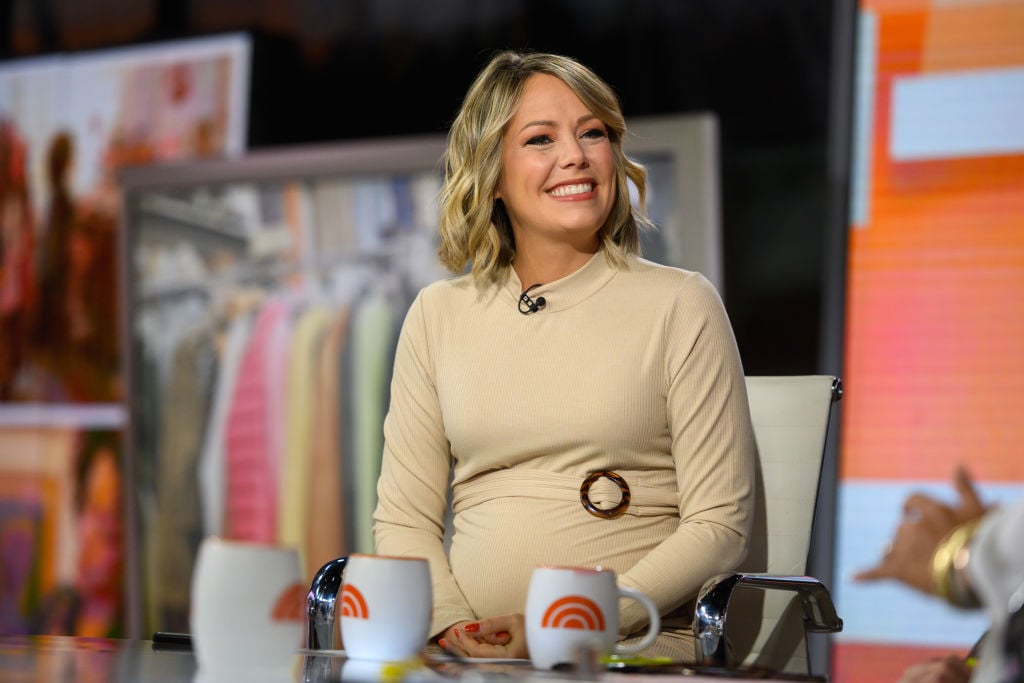 Illness hits 'Today' star's household
In late March after the quarantine was implemented, Dreyer thought she may have been suffering from the coronavirus after waking with a fever. She soon discovered she had contracted mastitis, an inflammation of breast tissue.
"I woke up one night with a 102 degree fever, chills, the works," she told People. "I felt absolutely awful. But then I went on antibiotics, and I was totally fine."
However, her husband tested positive for COVID-19 and immediately isolated himself in Calvin's room. "Calvin was already sleeping in our room," Fischera explained on Instagram. "So before I moved into Cals room permanently Dylan took out some of Cals favorite toys before I made it my quarantine zone. This was my world for about 10 days."
In his lengthy post, Fischera described the intense phases of battling the illness.
"This disease is also brilliant and diabolical," Fichera wrote in his post next to a picture of Calvin's room where he hunkered down. "It will let up just enough to allow you to feel good about yourself and walk to the bathroom… but then it will suddenly attack you as if it knows you are at the farthest away from your bed … People have compared it to the flu… for me it was reminiscent of mono."
Dylan Dreyer's balancing act
With Fischera out of commission, Dreyer was on her own to care for Calvin and Ollie who are both at high-maintenance ages.
"I like to say that I was kind of an A+ mom during the two weeks because I felt like super mom," the Today Show meteorologist told People. "I was up all night with the baby, and I was keeping everybody happy and fed during the day."
Despite her stellar mothering skills, Dreyer felt she slighted her husband in his time of need. "I definitely failed at being a wife because I'm like, 'You know what? I'll make you toast but I've got so much going on and I can't do it all right now,' " she said. "And I feel so guilty that I did that, but I didn't have time to baby Brian."
Now with Fischera recovered and the family of four back on track, Dreyer is focusing on the positives of quality family time.
"We're getting more time together than I ever would've imagined," the morning news co-host said. "I would say that's the blessing in disguise of all this, just that we get so much family time. Sometimes it drives you crazy, but for the most part it's been great."
'Today Show's' meteorologist heads back to work … sort of
With New York City still on lockdown, Dreyer's return to work will have the benefit of a short commute since she'll be going live from home. The NBC meteorologist is thankful for being able to stay nearby for her young sons.
"I would normally be an emotional wreck if I knew I had to go back to work," Dreyer admitted. "But now I get to work from home. I can be just as hands on as normal. We're not going to be traveling as much, I'd say, when we first go back [to the studio] too. So it's not like I have to stress over spending a week at the Kentucky Derby or leaving Oliver and Calvin. So there's something to be said for that."
According to Dreyer, being back on the job will be much easier compared to her first time around. "I remember with Calvin, I was pumping in hurricanes and I was pumping in the most random places and airport bathrooms and really anywhere I could when I was traveling for work," she said. "So it is a lot easier to not have to stress over that when I go back to work."

Even with all the ups and downs, Dreyer is grateful for the unprecedented time with her family. "Minus what's going on in the world," she said, "everything in our little apartment is perfect."