Why Tom Cruise Is 'Not Allowed' To Have a Relationship With Daughter Suri
Do you remember the last time you saw a photo of Tom Cruise with his daughter, Suri?
We can't say we do — and that's reportedly for a reason. A source said on July 31 that Cruise doesn't have a relationship with the 13-year-old, whom he shares with ex-wife Katie Holmes. Here's why he's "not allowed" to speak to his daughter.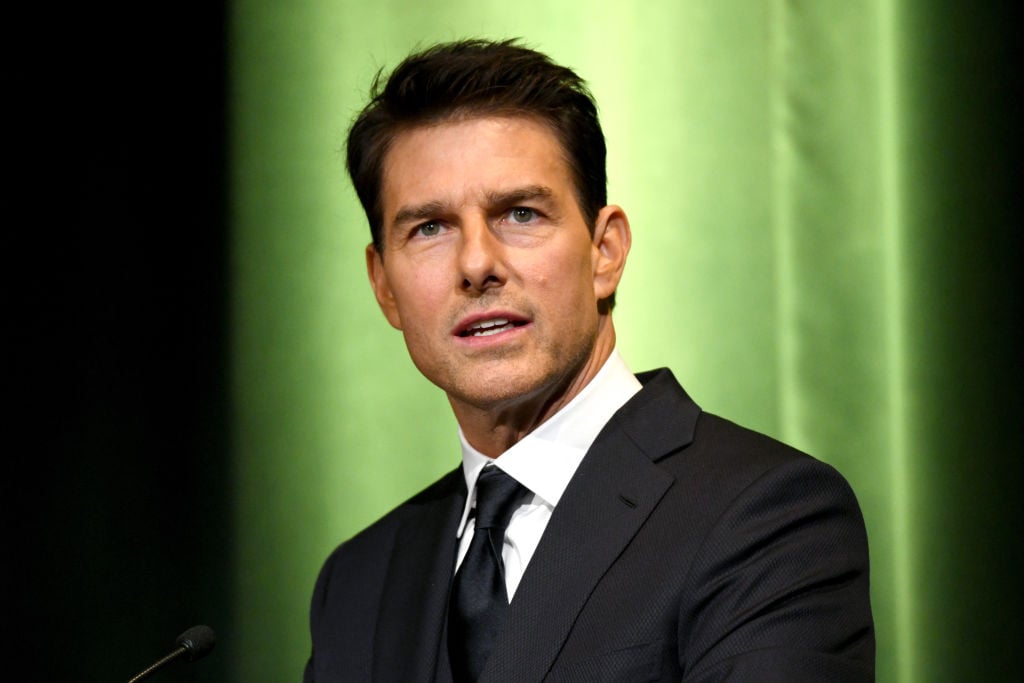 Cruise's religious beliefs are reportedly a big factor
A source shared all the details with Us Weekly in a July 31 report. They said Cruise, who is practically the face of Scientology, can't see Suri because she doesn't follow the religion. In fact, the 57-year-old hasn't been spotted with his daughter since 2013. The outing came shortly after Holmes filed for divorce in 2012. 
Former Scientologist Samantha Domingo told the publication that the meeting was all for show. "Maybe he did it for a photo op," Domingo said of the outing. "[He went out with her] to make it seem like he was connected so he wouldn't be criticized."
She added that members of the Church believe in reincarnation, so their thought is that "Suri's not really his daughter — she's just a spiritual being in his daughter's body." So perhaps that's why he doesn't mind not seeing her?
However, a spokesperson for the Church pushed back on the claims, calling the allegations "fiction." The spokesperson added, "Everything about your inquiry misrepresents the Church of Scientology, its practices, and the lifestyle of its ministry."
Inside Cruise's reported custody agreement with Holmes
According to Us Weekly, Cruise's 2012 divorce settlement from Holmes allows him to see Suri up to 10 days a month. But he reportedly doesn't take advantage of the agreement — and it's not because of his busy schedule.
"He chooses not to because she is not a Scientologist," a source explained in 2018, echoing this latest report.
Suri's mother reportedly tried Scientology during her six-year marriage to Cruise. But its practices, which critics describe as cult-like, didn't sit well with the Dawson's Creek alum. She later blindsided her husband by requesting a divorce. According to The Daily Beast, Holmes decided to cut the cord when she learned that Cruise had plans to ship Suri off to an elite training division of the Church of Scientology.
What Holmes said about all of this
The actress hasn't addressed this reported drama, and there might also be a reason for that.
Tony Ortega, a writer and critic of Scientology, told Us Weekly that Holmes likely signed "some nondisclosure agreement saying she wouldn't say anything bad about Scientology" to ensure she had primary custody of Suri. "She wanted to get away and she wanted to get Suri," Ortega explained.
Even so, it appears that the agreement has still wreaked havoc on his relationship with his youngest daughter. 
What about his other children?
According to Us Weekly, Cruise still has a strong relationship with his other kids, whom he shares with his second ex-wife, Nicole Kidman. Isabella, 26, and Connor, 24, are reportedly both Scientologists, which helps keep things flowing. 
If this latest report is accurate, maybe Cruise and Suri will get to a similar place one day.