Why Toni Braxton Is Adopting A Plant-Based Diet
Toni Braxton is a living legend and still slaying stages across the world with classic hits like "Unbreak My Heart" and sexy anthems like "You're Makin' Me High." The Braxton Family Values star is coming up on almost 30 years in the music business but not too long ago, she thought her career was over.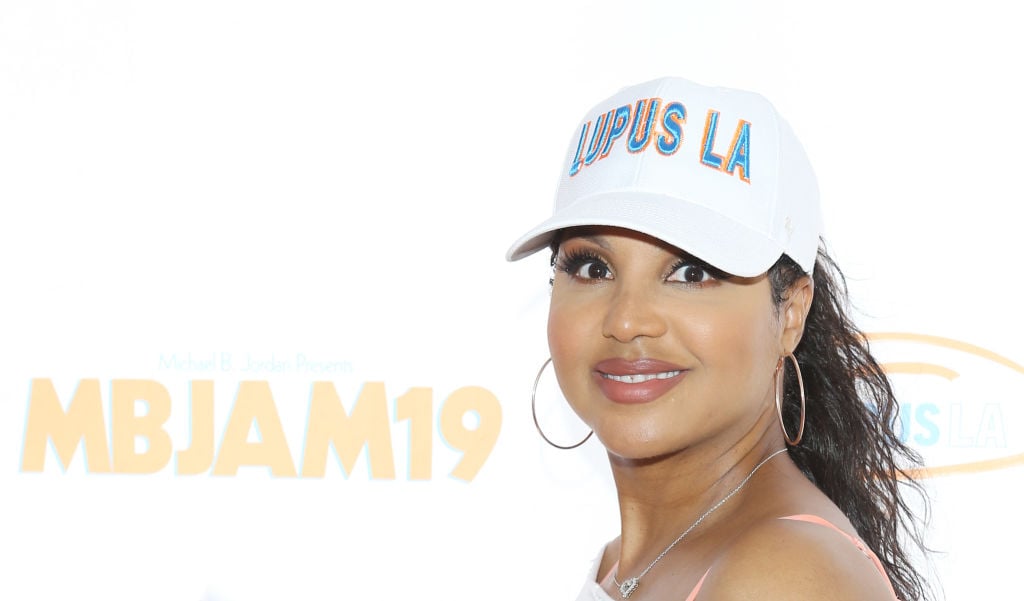 She was told by doctors that she'd have to retire from music due to an illness. She later revealed that she had lupus and is now making major lifestyle changes to make her battle easier – including a revamp in her diet.
Toni Braxton announces lupus diagnosis
After overcoming an embarrassing bankruptcy, Braxton completed a stint on Broadway as the first black woman to portray a Disney princess in Beauty & The Beast. She'd also released two successful albums. The city of Las Vegas took note of Braxton's massive appeal and signed her on to complete a residency at the Flamingo in 2006 but everything was halted when she became ill.
Toni Braxton: Revealed was a hit and extended for additional shows after its initial run. Braxton collapsed on stage during one of her performances and was treated at a nearby hospital. She'd avoided earlier symptoms. 
"I was doing Vegas and I was sick all the time – chronic fatigue, my blood pressure was high and I couldn't figure it out," she explained on E!'s Daily Pop. "Come to find out, I had a heart attack."
Braxton was initially told she'd need a heart transplant before doctors diagnosed her with lupus. She canceled her Las Vegas residency in 2008 and kept her diagnosis a secret out of fear that she'd never work again. Her own doctors told her that she'd never perform again. Luckily, that proved not to be true.
Braxton announced her lupus diagnosis during the 8th Annual Lupus LA Bag Luncheon in November 2010 while accepting a Women in Achievement Award. She told the audience, "Today I'm going to talk about it because I'm a survivor and I'm here, and I don't want to lose hope."
Toni Braxton begins a plant-based lifestyle to help with lupus symptoms
Braxton has been living with lupus for over a decade now and it's come with its fair share of challenges. Her once rigorous performance scheduled has had to be scaled back tremendously.
In recent years, she's had to postpone shows or reschedule to tend to lupus flair ups. She's also admitted that her actual show has changed due to her diagnosis.
"I can't do five or six shows a week like I used to, but I can do three or four shows," she told Prevention. "I'm not a dancer but I do the 1-2 electric slide."
She's not complaining about having to adjust her lifestyle, considering she was once told singing professionally would be out of the cards for her immediately after her diagnosis. 
"They said I have lupus and it loves my heart," she recalled. "They also said I need a heart transplant. I will never forget that as long as I live."
She expanded more on her early days of living with the autoimmune disease on Daily Pop. "I have systemic lupus so it can attack any organ in my body. Of the lupuses, I have the worst."
With her condition, she's made necessary adjustments to help keep flair-ups down, including changes in her diet. She takes daily medication, including steroid injections to help with inflammation. Braxton also lives by a healthy diet and exercise regimen, and uses CBD – specifically a product called Uncle Bud's to manage pain.
"I'm becoming plant-based. I'm in the process," she explained to Prevention. "But I'm going fully plant-based. It's making me feel better, so there is some truth to it. But I do miss a good burger!"
Braxton has proved that lupus will not define her! She's gearing up to receive an Icon Award from WDAS-FM Radio in Philadelphia next month.