Why Trisha Paytas is Quitting YouTube
Trisha Paytas made a name for herself with some help from Shane Dawson and her YouTube channel. Her main one has nearly 5 million subscribers on the video platform. She's posted various content including mukbang sessions, comedy bits, music videos, and random moments in her life.
Along the way, she's managed to rub many people the wrong way, but her latest announcement is attracting attention.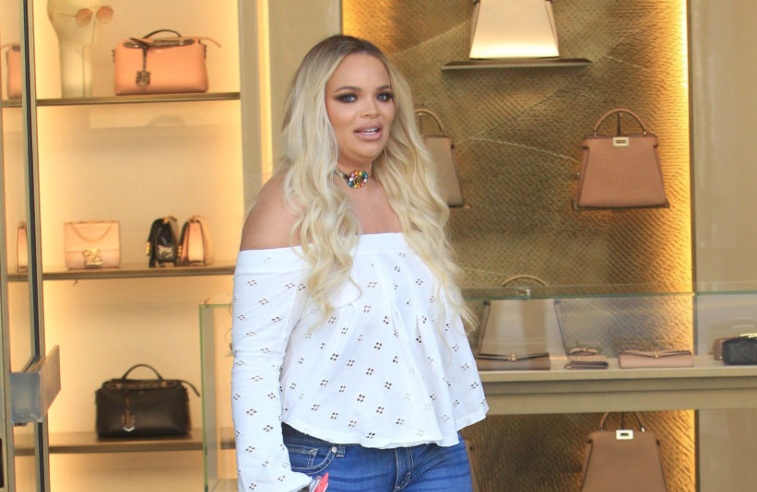 Paytas is moving on
Since launching her YouTube vlog in 2007, Paytas has branched out beyond sharing content solely on the video site. You can catch on her TikTok and other platforms but for a while, YouTube was her bread and butter. Apparently, that is no longer the case because Paytas just published a new video saying she's quitting the site.
"I posted on my Patreon that I am quitting YouTube. And that is not really a lie; YouTube is no longer my priority. This is for the first time in my life that I've ever said that… It's for a multitude of reasons and I've always said that I would never stop doing YouTube and that is 100% true.

I like the platform, I like watching it, I like when I get inspired to do videos. But I was stressing about it. This is my lowest form of income. There was definitely no money motivation as far as views."
She emphasized that it's not about views but she needed to shift her focus as she wasn't receiving much feedback on YouTube anymore.
What's her reason for quitting YouTube?
Paytas has other endeavors demanding her time and attention, some of which are earning her income. She said she's become super popular on TikTok and the adults-only app, OnlyFans, and one of her other ventures is her podcast, The Dish With Trish. Those are now her new passions, but Paytas says she still loves doing her music and YouTube videos.
However, at this point, she says it's a hobby. "I'm am retiring from YouTube as a full-time YouTuber. And I love the platform and I'm so thankful for the platform, and I feel like this will be the platform people know me from."
She will post podcast episodes on one of her YouTube channels, but the other entertainment avenues are requiring most of her efforts and attention.
Trisha Paytas has a track record of controversy
If you're familiar with Paytas, then you're aware she's been caught in messy situations. She's feuded with other vloggers such as Gabbie Hanna and Gabi Demartino.
As Insider points out, she also caught heat for claiming to identify as transgender, African-American, and at one time, a chicken nugget. She's beefed with YouTubers Ethan and Hila Klein and some of these antics cause her to lose subscribers.
But that hasn't stopped her hustle. Paytas has appeared on television shows, in music videos, and is also a published author. YouTube is but one platform.
Some are doubtful that Paytas is "retiring" from YouTube but those she's alienated are glad to see her cut down her content. Paytas fans will still be able to follow her on Instagram, TikTok, and of course, on her podcast.