Why Venus Williams Is Serena Williams' Biggest Admirer
Venus Williams and Serena Williams are two of the biggest names in tennis. They both have been ranked as the number one tennis player in the world, earned multiple titles, and amassed huge bank accounts.
While the rivalry between the sisters has been a subject of sports fans for a long time now, the two women have always had each other's back. In fact, no one is perhaps a bigger supporter of Serena than Venus herself. Find out why below.
Venus and Serena Williams have been competing for two decades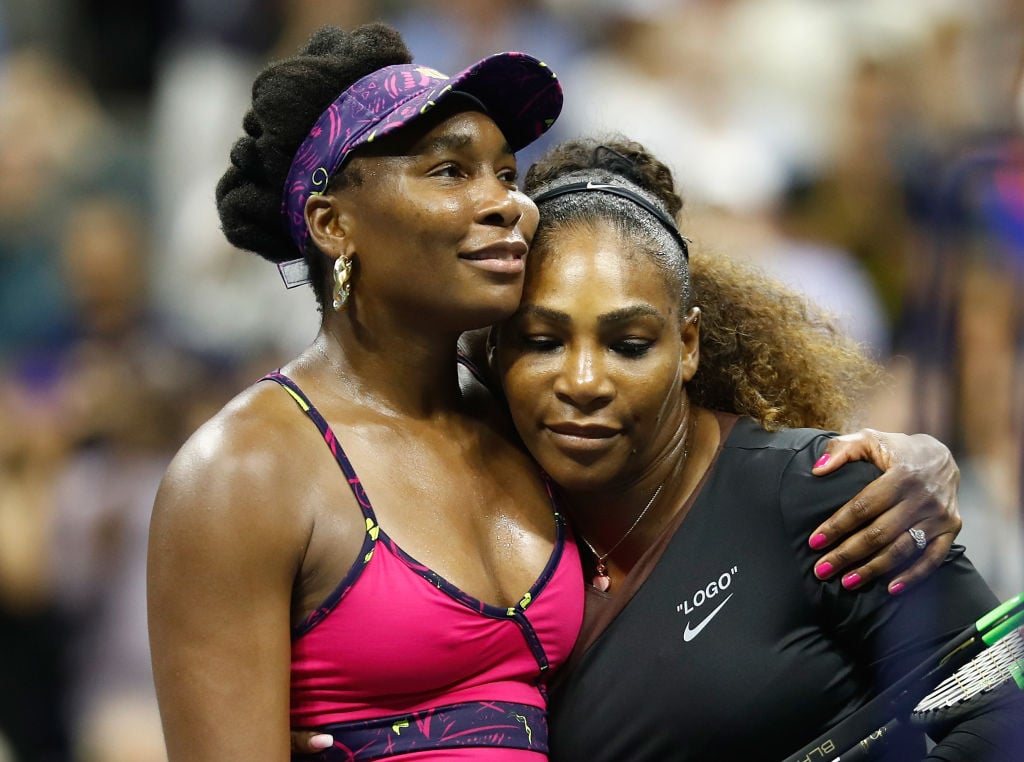 Venus and Serena's professional tennis careers both started in the 1990s when they were teenagers. They competed against each other for the first time at the 1998 Australian Open, and Venus won that match as well as a few more after that. Around this time, Venus — who is a year older — ranked higher than Serena.
However, in the early 2000s, Serena began dominating the court, which led to her defeating Venus is many competitions. In total, the Williams sisters have met 30 times throughout their career and Serena has won more matches.
Venus Williams often shows support for her little sister
Venus used to be the sister that everyone was paying attention to, though now Serena comes out on top. Nevertheless, Venus and Serena do not let their rivalry on the court affect their love for each other.
Over the years, Venus has shown endless support for Serena. "My first job is big sister," she once said. "I take that very seriously… I always like to win, but I'm the big sister. I want to make sure she has everything, even if I don't have anything."
Back in December 2018, at a summit in Miami, Venus was asked about a woman whose career she admires and the 39-year-old star answered: "Serena Williams."
For Venus, Serena's many tennis victories have not undermined hers. "As a sister, when they're doing something it's your own success too," she said. Additionally, Venus shared that she and Serena "motivate each other" to do well, whether it is in sports or their numerous business ventures.
Venus and Serena have other siblings as well from their parents' past marriages, and Venus revealed that they all support one another. "We're a tight-knit family," she shared. "We were taught that your sisters are your best friends."
Venus and Serena Williams fight for women's empowerment
Perhaps it's easy to see why Venus and Serena always maintain their sisterly bond despite constantly competing in their career. They both have a history of supporting causes for women and seem to believe that there is more power in women being united than divided.
In the mid-2000s, Venus made history when she fought for female tennis players to get equal prize money as the male players at the French Open and Wimbledon. She wrote a powerful essay to the London Times, saying that the pay gap "devalues the principle of meritocracy and diminishes the years of hard work that women on the tour have put into becoming professional tennis players."
Venus had support from several British politicians, such as Prime Minister Tony Blair, and a year later, both the French Open and Wimbledon announced that they would be giving women the same prize money as men.
In 2017, Serena tried to raise awareness for women of color in many different fields, pointing out the fact that they "have to work—on average—eight months longer to earn the same as their male counterparts do in one year."
Additionally, Serena has spoken about her support for domestic abuse victims, telling ELLE that she "will continue to talk about uncomfortable topics in order to make change."