Why Viewers Are Calling Out Tyler Perry's New Netflix Movie 'A Fall from Grace'
Tyler Perry has made a name for himself on stage, on television, and in movies. Now, he's taking over Netflix. His newest movie A Fall from Grace debuted on the platform on Jan. 17 and is one of the most talked-about films so far this year. But the reactions to the flick aren't all positive.
Viewers have noticed many editing mistakes throughout the movie and have taken to social media to express their frustrations.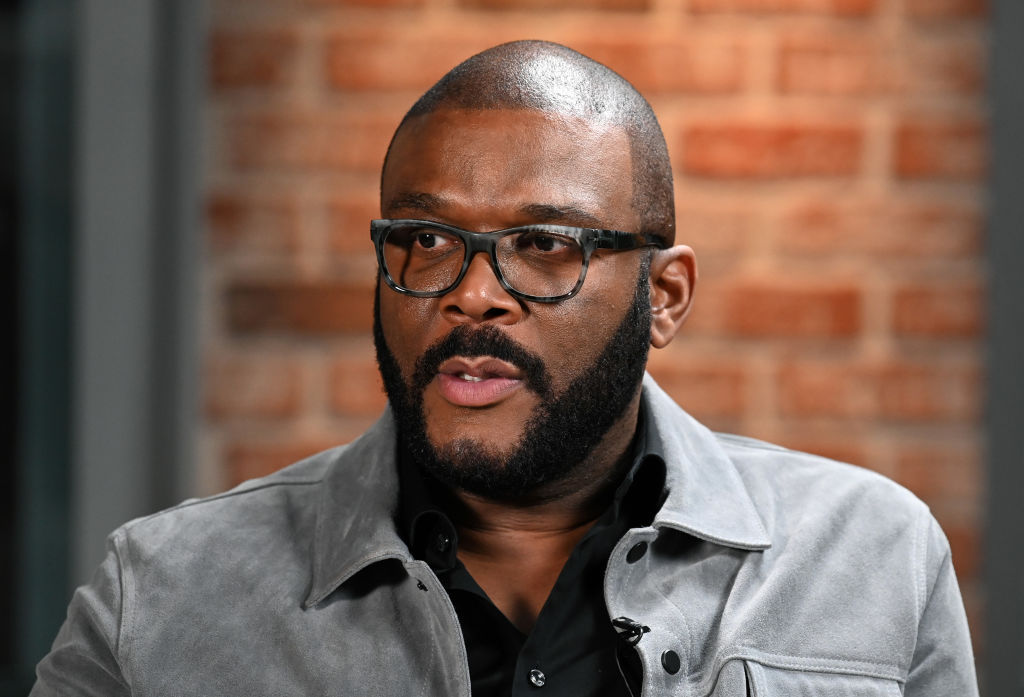 What is 'A Fall from Grace' about?
Written, directed, and produced by Perry, A Fall from Grace is a crime thriller. It stars Crystal Fox as Grace Waters, a woman whose husband left her for his mistress. As Grace grieves the loss of her lover, she stumbles across the seemingly perfect man. He woos her and the two wed. But soon enough, Grace realizes that her partner isn't who he seemed to be after all.
Perry also appears in the movie along with Phylicia Rashad, Mechad Brooks, Bresha Webb, and Cicely Tyson.
'A Fall from Grace' features many editing mistakes
Some of the cast members previously bragged about shooting the movie in five days, and viewers say that it shows. There appear to be a number of gaffes throughout the film, including inconsistent shots and unconvincing hairstyles.
In one scene, Grace's hair appears to change in mere seconds.
In a restaurant scene between Grace and her new lover, an extra can be seen in the background pretending to eat food and drink from a glass.
"This is what happens when you grab a random person on the street to be an extra and film a whole movie in 5 days. Drinking and eating a whole bunch of air," one person mused.
Fans also noticed problems with Grace's cell phone.
Still, people say that it was an incredible movie.
"Despite all of the minor mistakes. A Fall from Grace was a good movie honestly," read one tweet. "It had a nice plot and ended with a twist."
Some have criticized the movie for other reasons
Some viewers have also criticized the film for its portrayal of black women. In the past, Perry's movies have drawn backlash for using stereotypical tropes about black women and recycling age-old storylines — and viewers say A Fall from Grace is no different.
One person tweeted: "@tylerperry look chief we understand your hustle but stereotyping black people like that ain't the only way to make money… There are much more entertaining stories to tell about us…"
Another said: "It is true that Tyler Perry is DEFINITELY obsessed with Black women trauma. Every time he releases a movie it is always something like this."
But Perry has denied exploiting black women's trauma. Ahead of the film's release, the Madea star told Page Six that his exploration of women's suffering is a reflection of his childhood. Perry has said in the past that his mother was often abused by his father.
"I'm always trying to send a message that you don't have to deal with this sh*t," he told the outlet, adding, "It's not about making money off of a woman's pain — it is about telling a story. And I wish that people, especially black women, would get off the fact of saying, 'Oh, he's making money off of black women.'"
Later, he told ET's Canada that he views writing as healing and tends to let his heart and imagination guide him through the writing process. Though fans don't always agree with his creations, Perry stands by them.