Why Viola Davis Called Julia Roberts 'Ridiculous'
Julia Roberts has been an A-list actress since the late 1980s. Roberts starred in an array of acclaimed films like Steel Magnolias, Pretty Woman, and Erin Brockovich. Most recently, the Oscar-winning actress was seen in the Amazon Prime series Homecoming.
There is no doubt Roberts has a wide range of acting abilities and can portray almost any character. But there are some characters Roberts should never play. Recently, it was revealed that studio execs dropped the actress' name to play a major historical figure — and another A-lister actress has come out to spotlight how "ridiculous" the entire notion is.
Julia Roberts was considered for the role of Harriet Tubman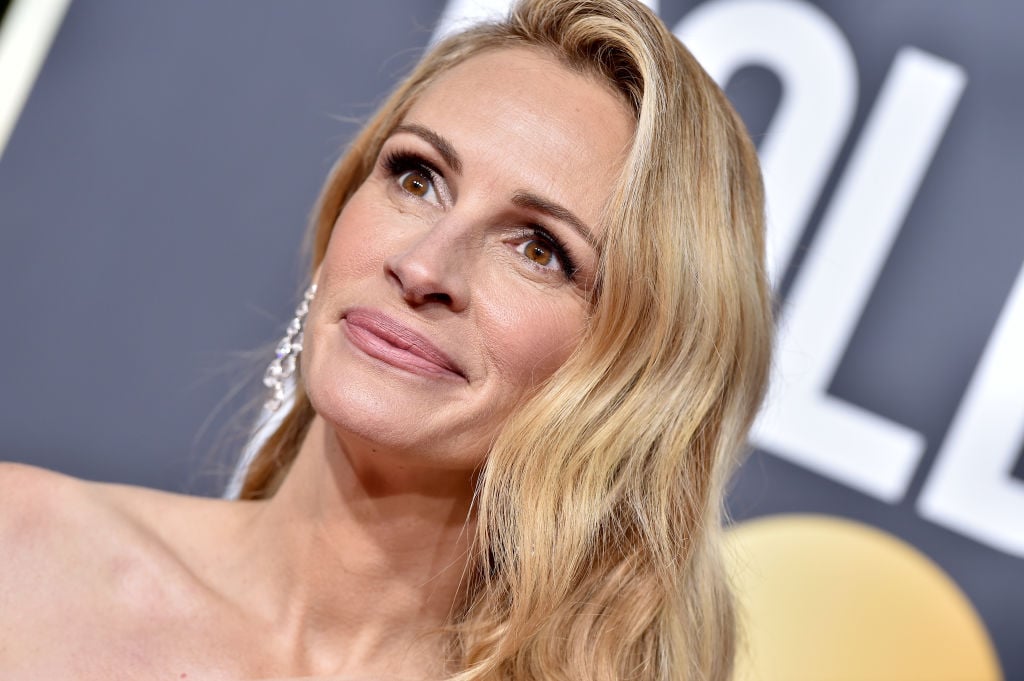 Gregory Allen Howard began writing the Harriet script in the early 1990s. However, he had a difficult time getting the movie he envisioned produced.
In a recent interview with Focus Features, Howard revealed that one executive even went so far as to suggest Roberts for the role of Harriet Tubman. He said: "When someone pointed out that Roberts couldn't be Harriet, the executive responded, 'It was so long ago. No one is going to know the difference.'"
Of course, everyone would notice the difference. Howard decided not to have the film produced until the role could be accurately depicted.
Even though the 1990s wasn't that long ago, the climate in Hollywood concerning minorities and people of color has shifted dramatically since then. When 12 Years a Slave and Black Panther both debuted as major box office successes, Howard seized the opportunity to get his script produced with a cast who can accurately portray the historical role.
Viola Davis weighed in on why casting Julia Robers is 'ridiculous'
Aside from moviegoers around the globe, one Academy Award-winning actress has spoken out against the casting that could have been: Viola Davis. The actress told MadameNoire that this stuff "happens all the time" but casting Roberts would have been "ridiculous."
"Here's the thing, simply put: Julia Roberts as Harriet Tubman is ridiculous," she said. "That barely warrants a response. That's ridiculous. I understand that the film industry very much is about commerce and money, I get it. But that's ridiculous."
She added: "Harriet Tubman was indeed a black woman. You can go through the history books and see that Harriet Tubman was a black woman. Julia Roberts in a head rag running through the woods is just not going to work! It's just not going to work. It's ridiculous. But I think you have to question the person who actually wanted to make that decision, and then I think you would get a real response."
Why considering Julia Roberts for the role isn't okay
It's ridiculous to even consider Roberts for the role of Tubman.
Tubman was a real-life American hero. She escaped slavery and fled 100 miles to freedom. Tubman's emotional and physical hardships were directly related to her skin color. She was enslaved because she was a person of color.
Having a white woman play the role of Tubman would be wrong. The role of Tubman should only be portrayed by a woman of color due to the significance of skin color played in Tubman's life.
In his interview with Focus Features, Howard revealed that he didn't want Harriet to be just another history film. He envisioned the movie as an action-adventure film starring Tubman as a real-life superhero. It is vital for Tubman to be accurately portrayed by a black actress. In the interview with Focus Features, Howard shared his thoughts about the role.
"For me, this film is my valentine to black women," he said. "I wanted them to be able to go to the movies on Saturday and see this young black woman take on this incredible power structure and triumph over it."
Viola Davis explains what needs to change
In her interview, Davis spotlights who should be blamed for this casting controversy and similar situations. According to the actress, it's not the actors who didn't get considered for the role but the people who call the shots.
"You don't question the people who have not been invited to the party, you question the people who are throwing the party," she added. "And the people who are out there who are living in any way, even within this industry, who have the green light vote, who have the power to finance films, who are making those choices to want to cast a Julia Roberts as a Harriet Tubman, this is a better question for them."
She added: "Why is it that you are not armed with enough information and why you don't see it as important to cast a Black woman as Harriet Tubman? Why is it that you would want to make this decision? I think that you would get some real concrete answers."
Davis has long been vocal about the inclusivity of people of color in Hollywood. Earlier this year, she addressed the issue at a keynote presentation at Variety's Inclusion Summit.
"If you look to the past and look at storytelling where there's a huge deficit in terms of our voice and our presence, that's not a good place to start," she said. "What we have to fight for, and this is what I'm proud about with JuVee, is autonomy in storytelling and production and all of it. Don't just tell me that the only way Viola can exist in the story is if a white person is leading the charge and I'm in the background."