Why Was Bobby Shmurda In Jail? He Was Arrested on Multiple Charges Just When His Career Was Taking Off
Many music fans are celebrating the release of Bobby Shmurda, a Brooklyn rapper best known for the viral 2014 single "Hot [N-word]." It's been a long time coming for Bobby Shmurda — real name Ackquille Jean Pollard — who spent six years incarcerated on multiple charges before his release on Feb. 23. He was just breaking out as a rapper when he was infamously caught up in a police sting.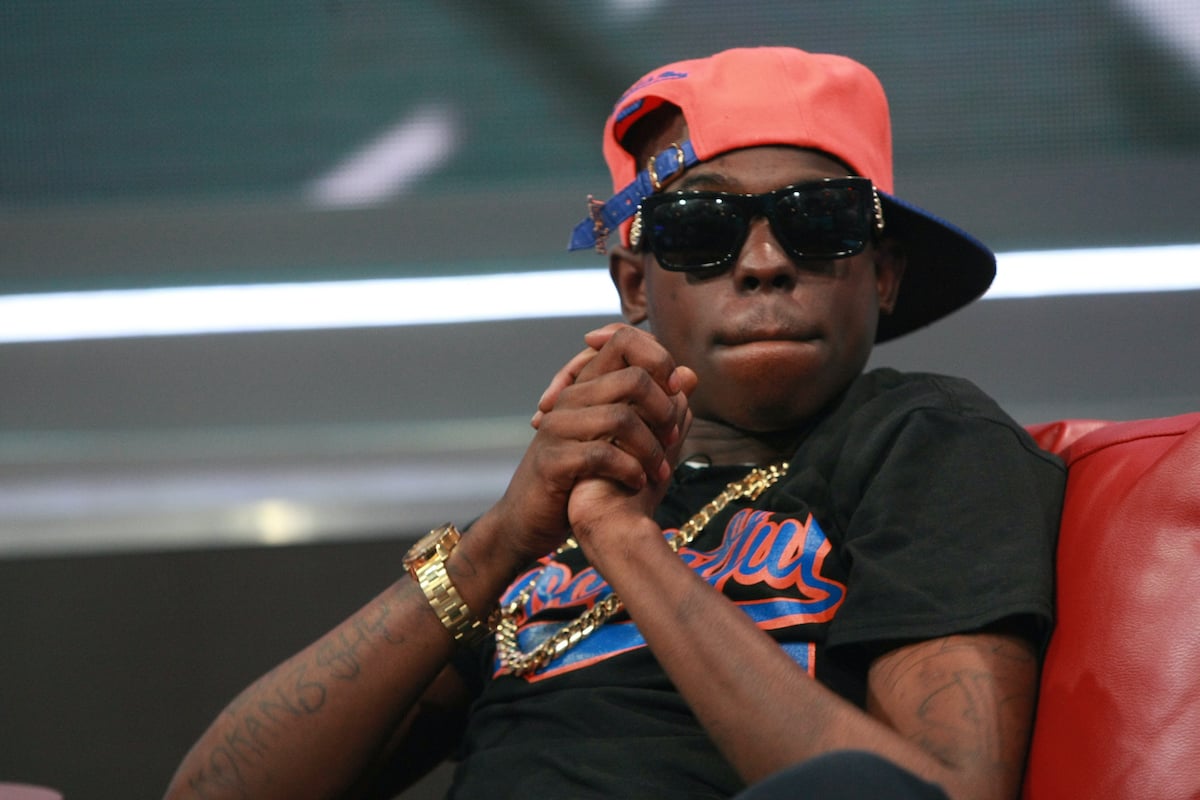 Inside Bobby Shmurda's music career
Born on Aug. 1, 1994, Pollard began rapping when he was 10, creating a freestyle over Crime Mob's "Knuck If You Buck," per Ace Showbiz. At age 20, he quickly went from unknown to one of the fastest rising rappers when "Hot [N-word]" exploded on Vine. The song also spawned the popular Shmoney Dance, which was attempted by everyone from Beyoncé to Rihanna.
After signing a deal with Epic in the summer of 2014, Pollard kept up the momentum by releasing Shmurda She Wrote, an EP that was supposed to tide listeners over until the 2016 release of his debut album. But work on the album was interrupted when Pollard was arrested.
Bobby Shmurda went to jail as his career was taking off
According to Complex, Pollard and 14 members of his GS9 crew were arrested in a drug trafficking and gang shooting sting in December 2014.
Pollard would eventually take a deal in which he pleaded guilty to conspiracy and criminal possession of weapons charges, which carried a seven-year sentence. Speaking to Complex, he explained he took the deal in solidarity with his friend Rowdy Rebel, who was also facing charges.
"I did it for Rowdy. They offered me five [years] and offered Rowdy 12," Pollard explained. "They said the only way they'll give him seven is if I took seven, too. So, you know, I had to take one for the dawg."
He also maintained his innocence, explaining he was targeted by police officers.
If we made bail, I would've beat the case. We look guilty in these orange jumpsuits. If you put Al Sharpton in an orange jumpsuit and accuse him of having a gun, he's going to be found guilty. They just look at our skin color, and look at where we're from. I didn't get caught with anything on me and the cops lied, saying they seen me with a gun in my hand. I explained the whole situation to Epic and they were behind me all the way. We had big-money lawyers and they still couldn't do nothing because of the judge, who looked at us like black thugs.
He was officially sentenced to seven years later in 2016.
Fast forward, Bobby Shmurda is now out of prison
Now, according to Complex, Pollard "will be under parole supervision" and "will serve the remainder of his sentence under community supervision."
In a statement posted to Instagram ahead of his release, Pollard gave thanks to his fans and followers for supporting him throughout the years. "Thank you for remaining loyal and for riding this six-year sentence out with me," the message said. "I love you all and look forward to seeing you soon."