Why Was 'Girlfriends' Cancelled?
Since the sitcom was one of the highest-rated scripted shows on television in the early 2000s, it didn't make sense to fans why it was suddenly pulled off the air.
If you were a fan of Girlfriends, one thing you might have wonder was why the series was abruptly canceled. Since the sitcom was one of the highest-rated scripted shows on television in the early 2000s, it didn't make sense to fans why a series that was so relatable to their lives was suddenly pulled off the air.
So what was the reason behind this groundbreaking sitcom getting canceled? Showbiz Cheat Sheet has the answers.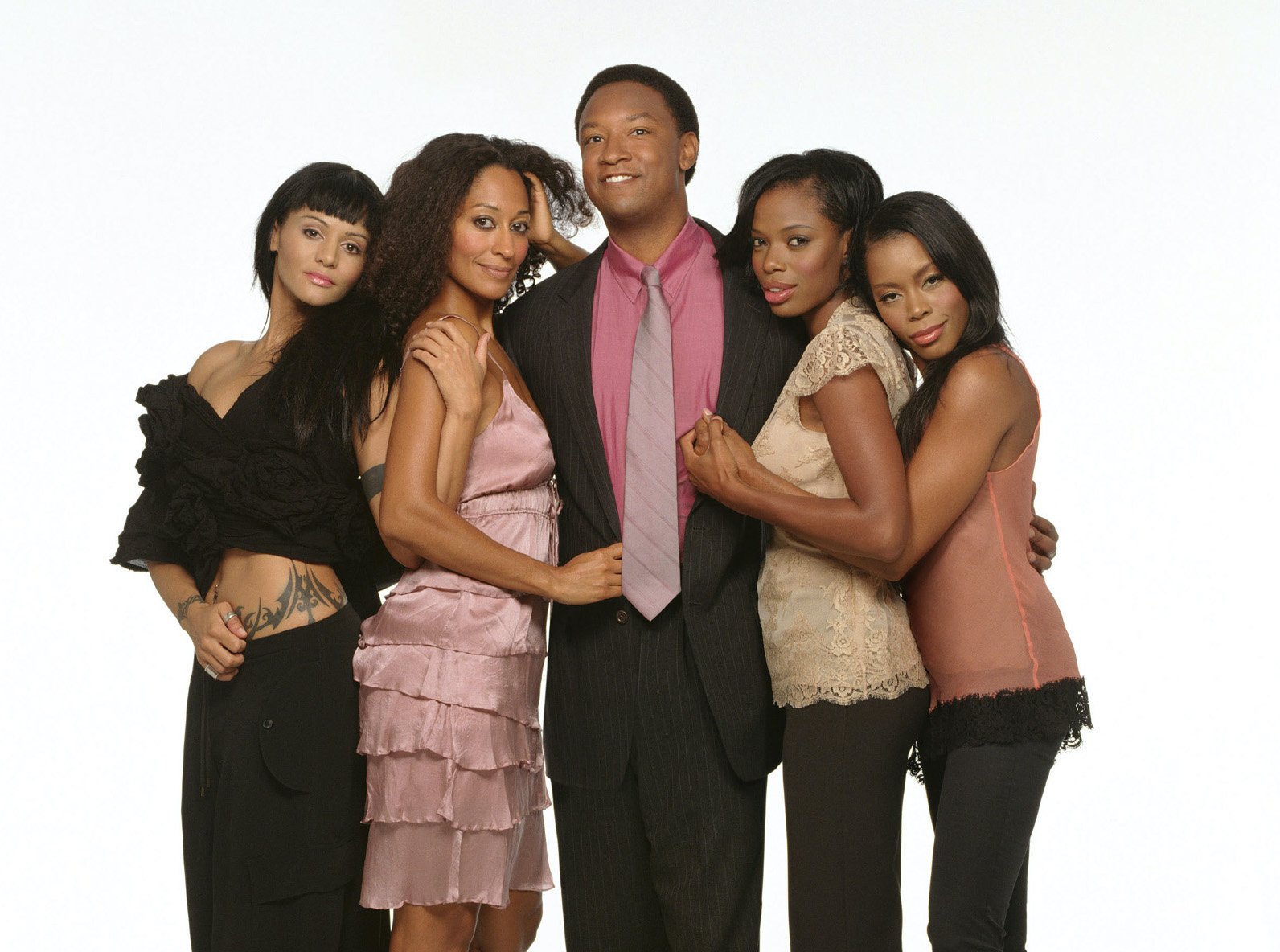 When was 'Girlfriends' on TV?
Just in case you've forgotten the show's premise, Girlfriends followed four friends: Joan, Maya, Lynn, and Toni, as they attempt to navigate adult life.
Though the characters came from different backgrounds, the women still supported each other through family drama, work troubles, and everything in between.
Girlfriends premiered on UPN on September 11, 2000, and aired for six seasons on the network before moving over to The CW for seasons seven and eight.
Why was 'Girlfriends' canceled?
Though Girlfriends was a popular show amongst African American women and the longest-running live-action sitcom on network television, it was sadly canceled in 2008 after an eight-season run.
According to TV Series Finale, The CW decided not to produce any more episodes due to the show being too expensive to film (the final season was also during the Writers Guild of America strike.)
"This was a very difficult decision for us, and was based solely on the considerable cost to license each episode in an extremely unusual business environment," a spokesperson for The CW said in 2008.
While many fans were upset by this, they were especially hurt by the fact that the network never gave the show a proper send-off.
Despite there being a tremendous amount of backlash following the show's cancellation, Girlfriends creator, Mara Brock Akil, said the series still told the stories she wanted to share.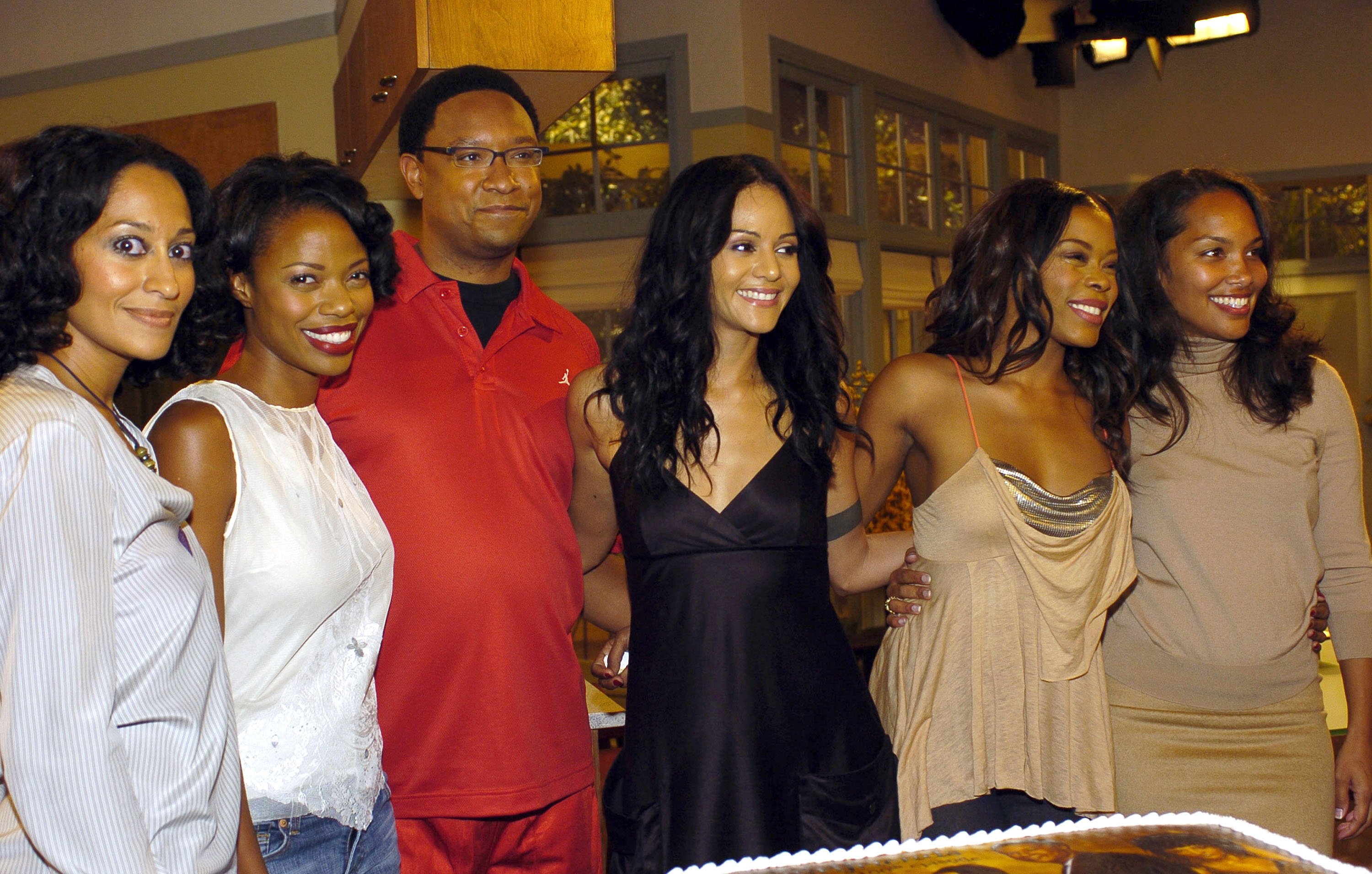 "Although it's always difficult to say goodbye, I choose to focus my energy on the history that Girlfriends has made, the human stories that we told, the beautifully complex images that we projected and the blessings 172 episodes bestowed on us, both personally and professionally," she said, according to TV Series Finale.
Brock Akil continued, "I am immensely thankful to the amazingly talented cast, writers, directors, staff and crew for their endless dedication and hard work for eight seasons, to the network that always wanted us and the studio that always supported us, but mostly to the audience, especially African-American women, who took the time to tune into us every Monday night at nine to have a dialogue with us and who have been our partner in this journey."
The cast recently reunited on-screen
Since Girlfriends' cancellation, fans have hoped that it would return to televisions screens to give Joan, Toni, Lynn, and Maya the wrap up they deserved. 
While the popular sitcom still has yet to receive the reboot fans so desperately want, the show's cast, Tracee Ellis Ross, Golden Brooks, Persia White, Jill Marie Jones, and Reggie Hayes recently reunited on-screen for a special episode of ABC's Black-ish, which Ross currently stars on.
The episode, titled "Feminisn't," aired on October 8, 2019, and followed Ross' character Bow as she introduced her on-screen daughter Diana (Marsai Martin) and mother-in-law Ruby (Jenifer Lewis) to her feminist group after the two revealed that they don't believe in feminism.
The episode was groundbreaking for Girlfriends fans as they were able to see their favorite girl squad reunite for a special moment.
Even Ross gushed about the reunion, telling Entertainment Weekly how much fun it was working with her former co-stars again.
"The timing was perfect to be able to bring Girlfriends to a whole new audience. We haven't all been together on camera since 2006," she told the outlet. "Girlfriends ran for eight years and was important to so many people. Being able to merge the worlds of black-ish and Girlfriends was surreal for me — and so much fun. These are women I grew up with and love deeply, and it was easy to tap back into the magic of our chemistry and how much we love each other. It was giggles on top of giggles on top of giggles."