Why Was Jeff Goldblum Really In the 'Guardians of the Galaxy 2' Credits?
Jeff Goldblum has been starring in films going back as far as the 1970s. As such a hardworking and popular actor, he's obviously appeared in dozens of films.
But fans were puzzled to see him pop up during the closing credits of one move that he hadn't even had a small role in. Exactly why was Goldblum there? Fans have a few theories to explain why. 
He's appeared in many movies — just not that one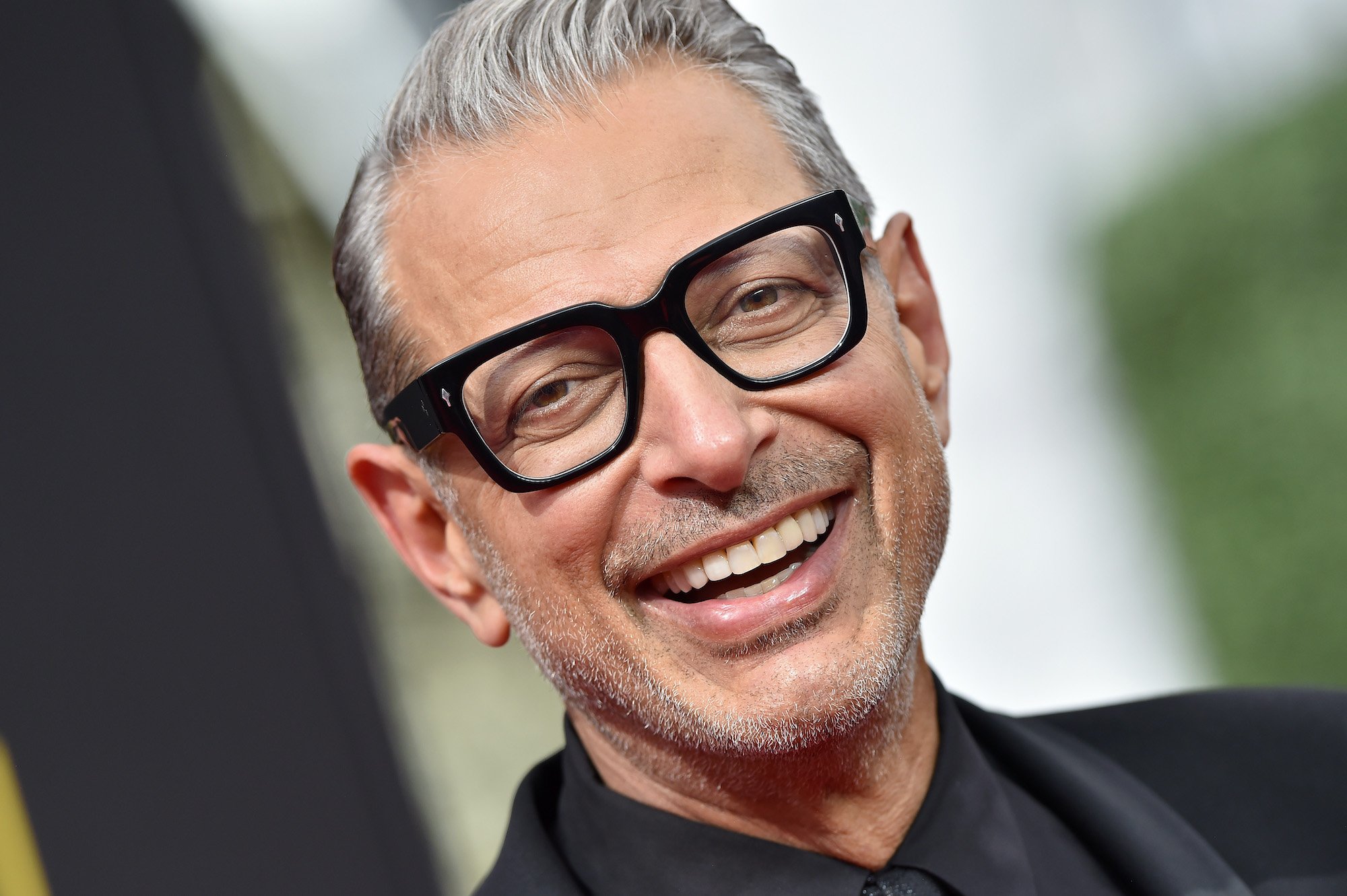 Goldblum is an unusual star who has managed to stay relevant for decades. According to Biography, he started acting in the theater before moving to films in the '70s. He had a few small parts in movies such as Annie Hall and Invasion of the Body Snatchers, but it was in the next decade that he really hit his stride. He landed bigger parts in The Big Chill, The Fly, and Earth Girls Are Easy. 
The next decade didn't see a slowdown for Goldblum, as he appeared in two of the biggest franchises of the time, Independence Day and Jurassic Park and its sequel, Lost World. He would reprise both roles years later in 2016's Independence Day: Resurgence and 2018's Jurassic World: Fallen Kingdom. 
In 2017, Goldblum appeared as The Grandmaster in the MCU film Thor: Ragnarok. However, you may notice that among all the movies he's appeared in, Guardians of the Galaxy Vol. 2 isn't listed.
That's because he wasn't in that particular one, so when fans saw him pop up during the closing credits they were confused. 
Fans wondered why he was there
Guardians of the Galaxy Vol 2 was released before the movie that introduced Goldblum to the MCU, Thor: Ragnarok. Although his character is a part of the MCU, he never appears in the Guardians of the Galaxy movie, so the closing credits brought a surprise.
As the names scrolled past, a few dancing heads float by on the screen. And one of those heads belonged to Goldblum. He was dressed as The Grandmaster, his character from the Thor movie, but that doesn't really explain why he was there. 
Fans recently took to Reddit to discuss the mystery. 
"He was meant to have a cameo in the movie originally, but it either wasn't filmed or got cut," one viewer suggested. "They left the credit thing in as an Easter egg."
One person felt that it had more to do with the star himself, saying, "He's Jeff Goldblum, he can go wherever he wants."
"While I found the other answers explaining how Gunn decided to use him informative, I truly believe this is the only real answer and also canon," another fan agreed. 
Many commenters suggested that the strange cameo was added for the laughs. "Just rule of funny,"  one explained. It seems that this might actually be the reason.
Why was Jeff Goldblum seen during the credits?
Cinema Blend reports that Marvel Studios president Kevin Feige was asked that very question. Apparently, the reason behind it is pretty simple. 
"We had footage of just Goldblum dancing and thought it would be fun to put it in there. And as you know from the comics, he's The Collector's brother," Feige explained. "It's just a fun thing."
Although Goldblum wasn't actually in the movie, the brother of his character was, and apparently, that was enough to earn him a spot in the closing credits. Fans of both Goldblum and the MCU aren't complaining, though. It may be a little quirky, but so is Goldblum, and that's just a part of his considerable charm.