Why Was Marilyn Monroe Raised in an Orphanage?
Before she was a Hollywood starlet and the very definition of an iconic blonde bombshell, Marilyn Monroe had an unstable childhood, marked by turmoil and tumult.
Monroe never knew her father, and she was frequently shuttled around to various homes and lived in a Los Angeles orphanage for several years. Here's what you should know about the groundbreaking performer's troubled upbringing.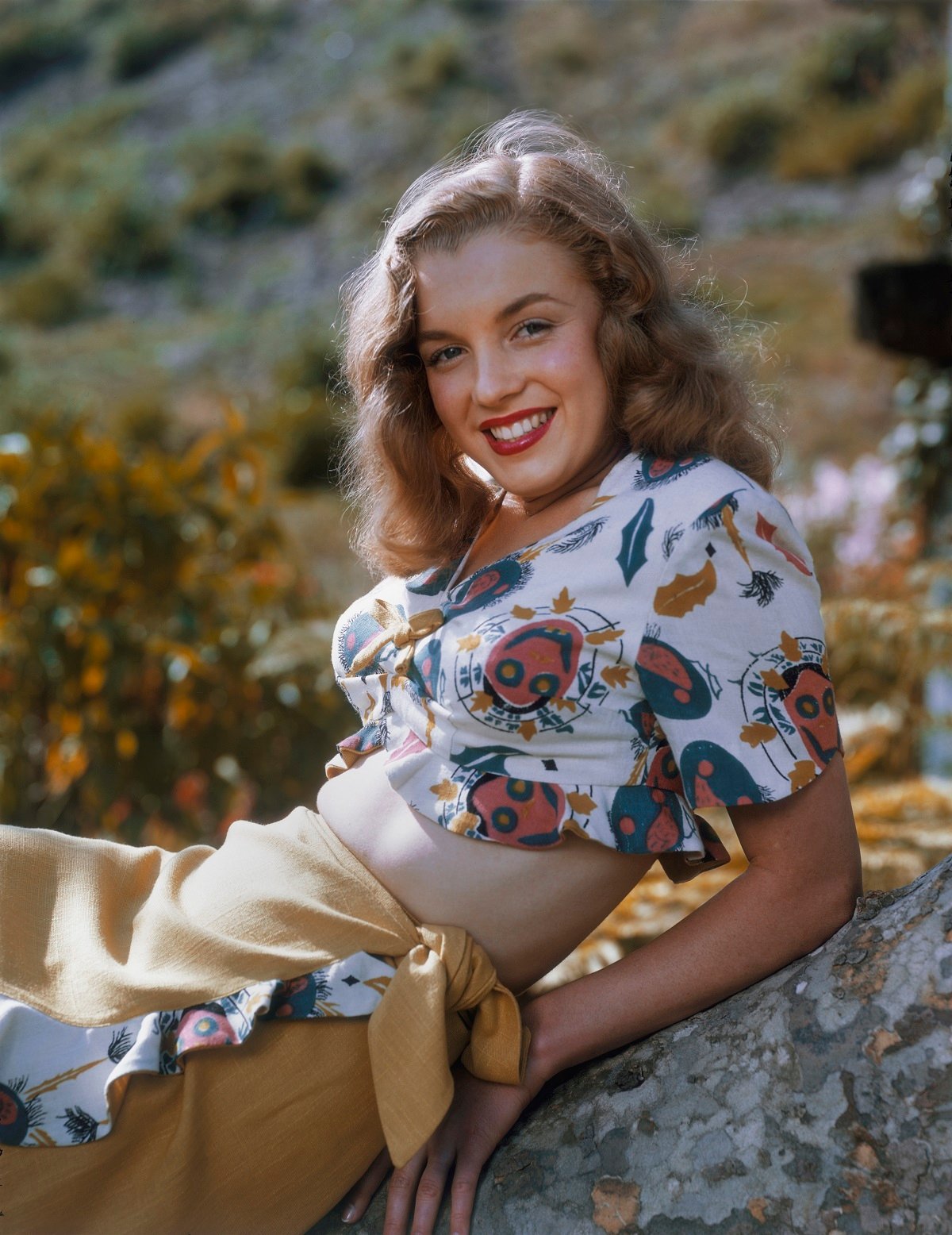 Monroe only knew her father as a photograph
Monroe's mother, Gladys Pearl Baker, gave birth to Monroe – then Norma Jeane Mortenson – on June 1, 1926.
At 26, Baker had already given birth to two children in her prior marriage to John Newton Baker, which began when she was just 15 years old. Her husband, who was allegedly abusive, kidnapped the couple's children and escaped with them to his home state of Kentucky.
Baker's second husband, Martin Edward Mortensen, was listed as Monroe's father on her birth certificate, but they had long since separated. According to Biography.com, Baker claimed that her colleague at Consolidated Studios, Charles Stanley Gifford, was Monroe's father – but that claim was never confirmed.
Instead, Monroe knew her father only as a nameless photograph hanging on her mother's wall. In Monroe's unfinished autobiography, My Story, she revealed that she often fantasized as a child about what her father might be like – and how her life might have been different with him in it.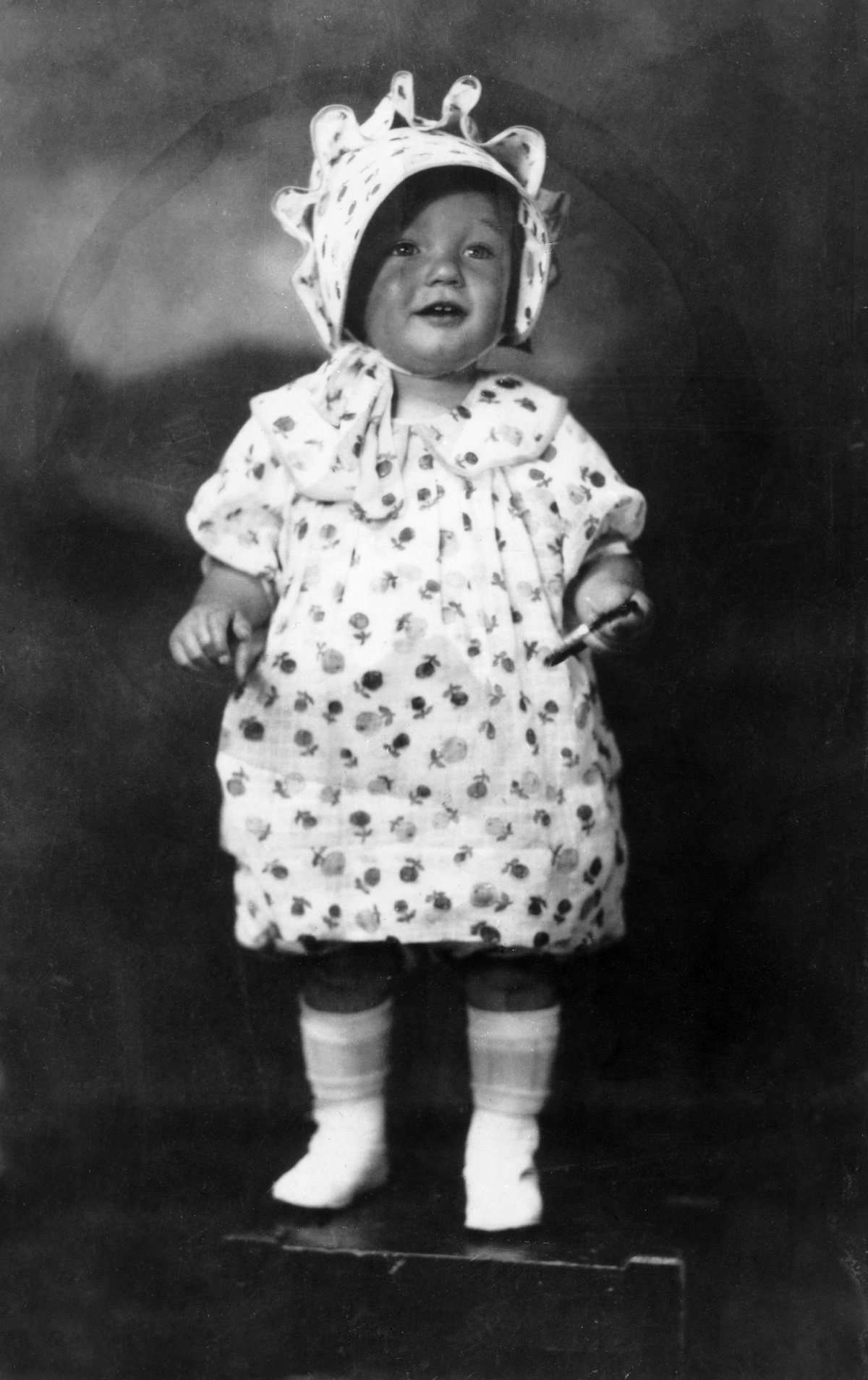 Baker was institutionalized in 1934
Just two weeks after she was born, Monroe was left for the first time with a foster family: Ida and Wayne Bolender, a religious couple living in small-town Hawthorne, California. According to AmoMama, Monroe's grandmother, Della Monroe, left her with the Bolenders before she headed off to India.
Baker, who often wrestled with mental health crises, lived with Monroe off and on at the Bolenders' home until she was seven years old. Finally, Monroe's mother returned for her and moved her into a house in Los Angeles with her for the first time.
But that didn't last long. In 1934, Monroe's mother was institutionalized due to a diagnosis of paranoid schizophrenia for the first time. Monroe remembered hearing a "terrible noise" on the stairs one day before rushing out into the hallway, only to see Baker being dragged away to the hospital.
"My mother was on her feet. She was screaming and laughing," Monroe recalled in My Story. "They took her away to the Norwalk Mental Hospital. I knew the name of the hospital in a vague way. It was where my mother's father and grandmother had been taken when they started screaming and laughing."
Naturally, Monroe was traumatized by seeing her mother be forcibly institutionalized. She was hastily moved into the Los Angeles Orphans' Home, where she wore a uniform and felt nameless and abandoned.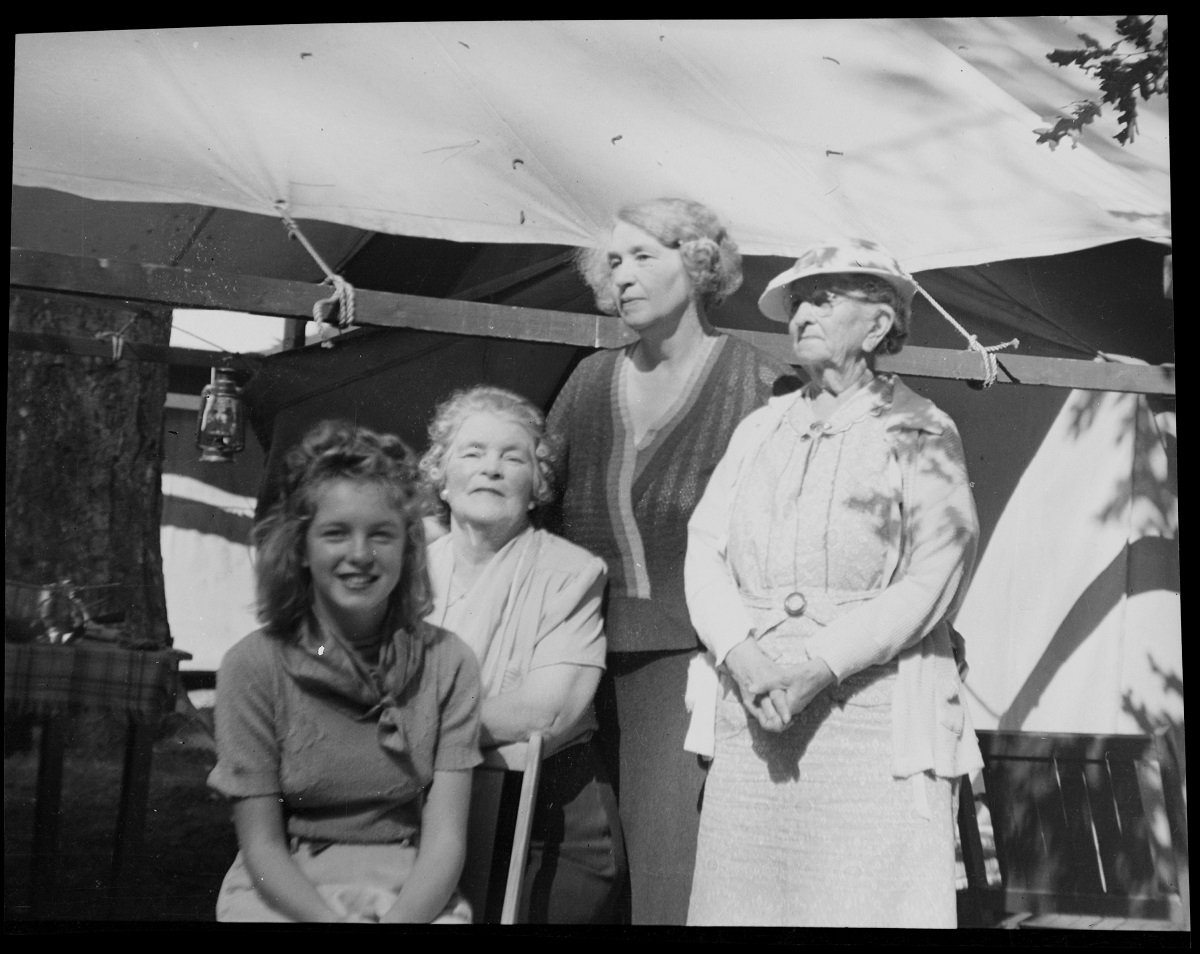 Monroe spent her childhood in various homes
Monroe spent many of the subsequent years moving in and out of various homes. She sometimes lived with George and Maude Atkinson, two actors who had once roomed with Baker. During this time, Monroe also alleged that she was sexually abused by adults multiple times, Vanity Fair reports.
In between periods of time at the orphanage, Monroe often stayed with her mother's best friend, Grace Goddard, whom Monroe called "Aunt Grace." She remembered Aunt Grace as an inconsistent yet loving presence in her life. Eventually, Monroe would also stay for a time with Ana Lower, Goddard's aunt.
Goddard, who became Monroe's legal guardian after Baker became a ward of the state, was a film librarian who struggled to scrape together a living after she was let go. Although Goddard cared for Monroe, she often sent her to live with foster families because of her own struggles with money.
"The families with whom I lived had one thing in common – a need for five dollars," Monroe recalled ruefully of her time in foster care. "I was, also, an asset to have in the house. I was strong and healthy and able to do almost as much work as a grownup. And I had learned not to bother anyone by talking or crying."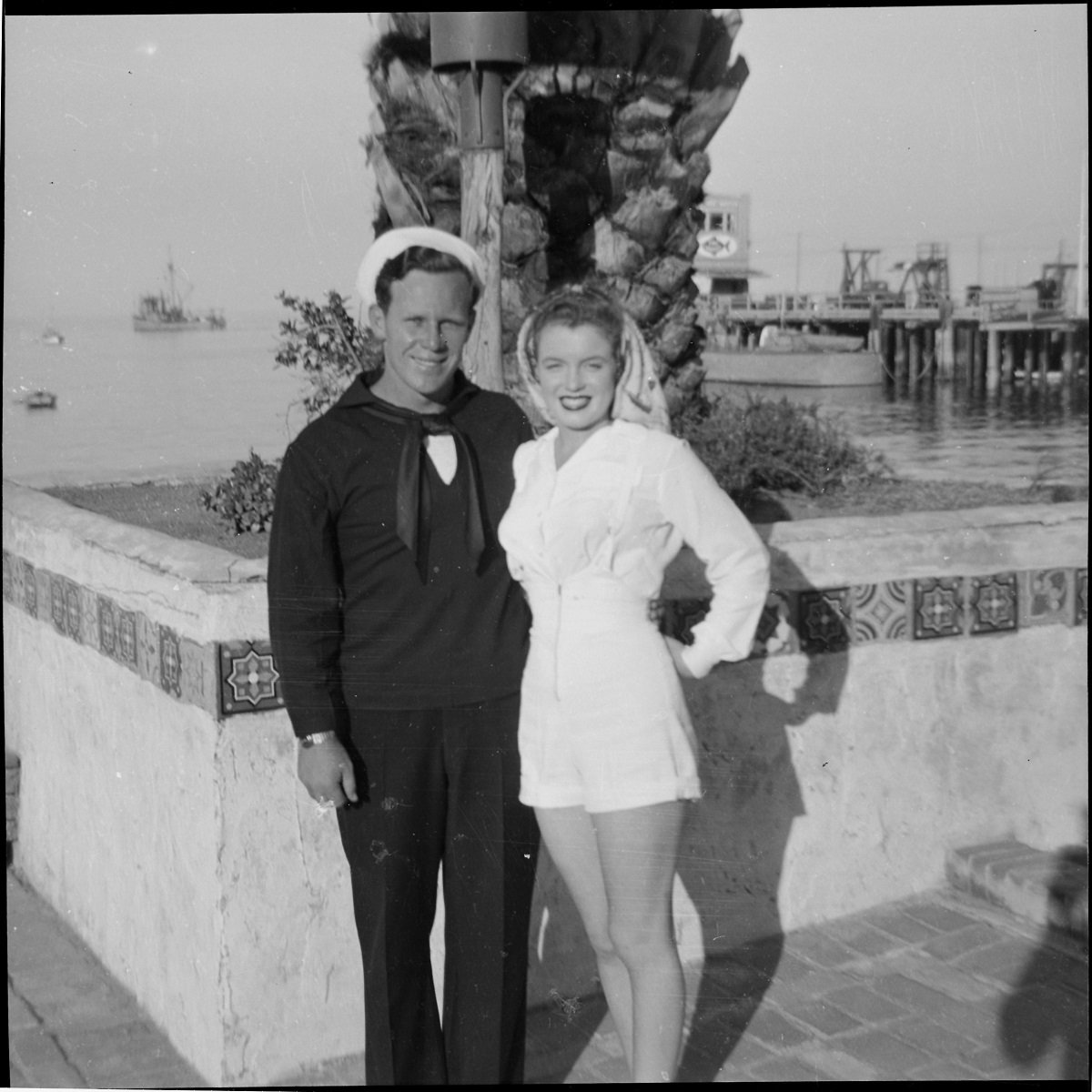 The aspiring actress got married at 16 to avoid returning to the orphanage
Finally, when faced with the possibility of returning to the orphanage once more after her latest guardians moved out of state, Monroe chose to marry LAPD officer James Dougherty instead. She was just 16 years old.
Monroe and Dougherty's marriage was short-lived and largely unhappy. Dougherty certainly didn't approve of his wife's foray soon afterward into pin-up modeling for various magazines. Monroe described the relationship as interminably boring; it wasn't that they didn't get along, she explained, but that they had "nothing to say" to each other.
Still, Monroe wrote in her autobiography that she would always feel "grateful" to her ex-husband for "ending forever [her] status as an orphan."