Why Was Original Judge Merle Ginsberg Suddenly Replaced by Michelle Visage on 'RuPaul's Drag Race'?
Although Michelle Visage has worked alongside RuPaul for many years and is considered one of his best friends, she wasn't always his right-hand woman on RuPaul's Drag Race.
Before Visage claimed her spot next to RuPaul on the judge's panel, her seat was occupied by fashion writer Merle Ginsberg.
For the first two seasons, Ginsberg served as one of the head judges on the fan-favorite competition series. Though many viewers loved her intelligent humor and warm-hearted nature, she was suddenly replaced by Visage in Season 3 without so much as an explanation.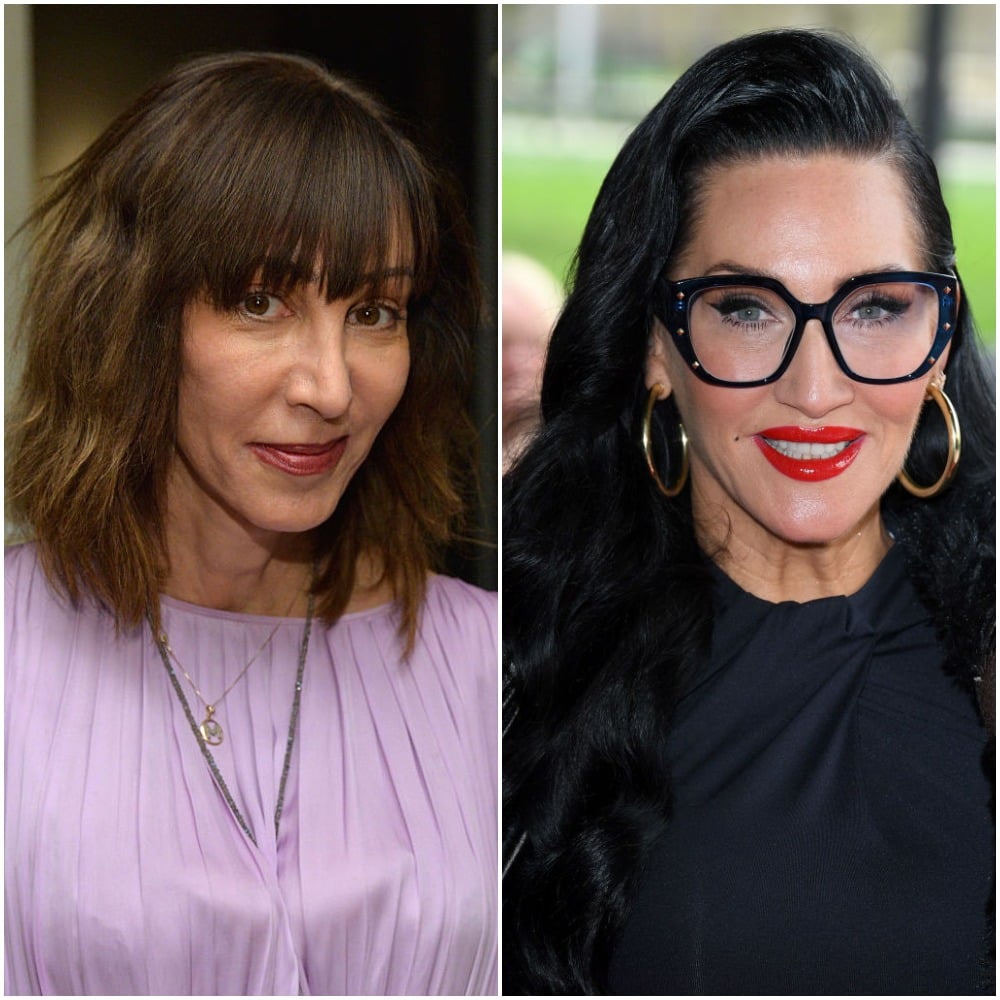 So, what was the real reason behind Ginsberg's immediate replacement, and what has she been up to since her days as a RuPaul's Drag Race judge?
Visage was initially picked to be a permanent judge on RuPaul's Drag Race
If you've been a fan of RuPaul's Drag Race since the beginning, then you know that Visage hasn't always been a judge on the show.
Before the New Jersey native came on board and started critiquing queens as a head judge, award-winning journalist, Ginsberg, held that title.
For the first two seasons, Ginsberg participated in Mama Ru's Emmy winning competition series along with Santino Rice.
Dubbed the Paula Abdul of the judge's panel, fans loved how sweet and caring Ginsberg was, as she always tried to understand where the queens were coming from while critiquing them.
Though she brought a ton of joy and humor to the beloved series, Ginsberg disappeared after Season 2, and for the longest time, no one really knew what had happened to her.
While the show poked fun at Ginsberg's disappearance by telling the story of how Visage had killed her to take her place alongside RuPaul, the real reason wasn't explained in the series.
So why was Ginsberg suddenly replaced by Visage?
It turns out that Visage was initially chosen to be a permanent judge on the show since she had already worked with RuPaul for years on The RuPaul Show and various radio stations.
However, due to the media personality being on a five-year contract with a CBS radio, she had to pass on the opportunity to judge alongside her friend for the first two seasons of RuPaul's Drag Race.
But, as soon as her contract was up, Visage joined the show as a permanent judge in Season 3, and she's been there ever since critiquing queens on regular seasons and All-Star seasons.
What is Ginsberg up to today?
After getting replaced by Visage on RuPaul's Drag Race, Ginsberg went on to appear in several television shows and continued her work as a credited journalist.
Over the years, she's written fashion pieces for numerous magazines such as Women's Wear Daily, Harper's Bazaar, Rolling Stone, Seventeen, Maxim, The New York Times Magazine, and Cosmopolitan. She's even the Senior Fashion Writer at Hollywood Reporter Magazine.
Though she was replaced on RuPaul's Drag Race, Ginsberg has made her return to the show in the past, serving as a guest judge in Season 7 on the Ru Hollywood Stories episode.
While she only made a brief appearance, it was good to see the fashion writer back on the judge's panel next to RuPaul, and who knows, maybe she'll return as a guest judge in future seasons since she knows a thing or two about criticizing drag queens.