Why Was Princess Diana so Famous?
Princess Diana was famous for many things. She was a wife, a mother, a friend, and a humanitarian. She was introduced to the world after she married Prince Charles when she was just 20 years old and changed the way the world viewed the royal family.
Even though she tragically lost her life over 21 years ago, she is still one the most talked about royals in the family.
Most people might say that Princess Diana gained her notoriety for marrying (and divorcing) the Prince of Wales, but she was so much more than just the wife of the future king. So, what exactly was Princess Diana famous for? Let's take a look at the career and life of the "People's Princess."
Princess Diana wasn't your average royal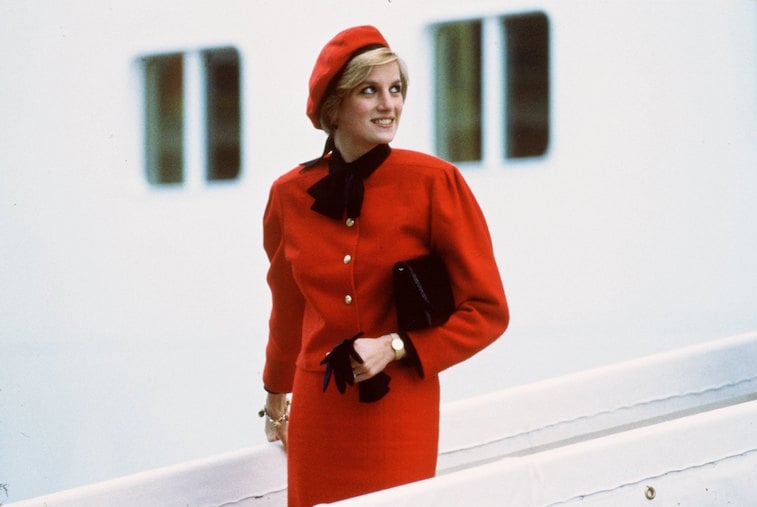 Before Princess Diana married Prince Charles, the royal family was known to be a bit stuck-up or snooty to anyone who wasn't part of their magnificent bloodline.
However, Princess Diana did not act as a "normal" royal would. She was warm and welcoming to everyone she met. Whether they were just commoners or extremely poverty-stricken families in Africa, Diana had never carried herself as if she thought she was better than anybody.
When people saw her like this, they felt for the first time, like they could finally relate to someone in the royal family. From that point on, her popularity only seemed to grow; and not just with the people in the U.K., but with millions of people all around the world.
She revolutionized the way the world viewed certain issues
Princess Diana and the paparazzi had a very public love-hate relationship. They loved her and she hated it. And although she wasn't scared to personally confront a few paparazzi from time to time, especially if she was trying to enjoy an outing with her kids, she had realized that the paparazzi were harassing her so much because the world was truly intrigued and curious about her.
So, instead of trying to run from her newfound fame, she figured out a way to use her popularity to bring some good into the world. People around the world were in shock and awe of Diana when they saw her shaking hands with an AIDS patient without wearing gloves in 1987.
Back then, there was a wide misconception that HIV and AIDS could be transmitted through such contact as sharing the same toilet seat with someone and even casual physical touch.
When she willingly touched someone that was afflicted with the AIDS virus, while having a huge smile plastered on her face, it was the starting point of when people began to view the virus (and the people who suffered from it) differently and with a more open mind than they ever had before.
A decade later, she was still using her popularity to bring awareness to other important issues. In 1997, she shot a television special that features her walking through landmines in Angola to demonstrate to the world just how dangerous the landmines were to people in that community and why they should be banned.
Her BFF list included many A-list celebrities
Princess Diana was not only considered to be a celebrity all over the world, but some of her closest friends were also some of the biggest celebrities of that time period as well. It was a well-known fact that she and Elton John were very close friends – which was one of the reasons why he was asked to perform at her funeral.
She had other A-list friends as well, which included Liza Minnelli and Kurt Russell and Goldie Hawn.
She was also reportedly good friends with the lead singer Queen, Freddie Mercury. According to PopSugar, Freddie Mercury and Cleo Rocco had helped Diana disguise herself as an "eccentrically dressed gay male model" so that she could go unrecognized to a trendy bar with Freddie without the fear of paparazzi harassing her all night.
It was one of the very nights that she was able to go hang out at a bar with a friend just like a "normal person" would do.
Princess Diana was famous for many things. She was loved by millions for being a good mother and a good person. With all of her noble charity work and her sincerely good heart, she has continued to be an influential person decades after her tragic death.