Why Was Tupac Fired From 'Menace II Society'?
Tupac Shakur is one of few people who successfully made the jump from rapper to actor. Before his untimely death in 1996, he appeared in a string of movies, including 1992's Juice and '93's Poetic Justice. His resume nearly included the cult classic Menace II Society (1993), but Tupac was fired from the film in the middle of production.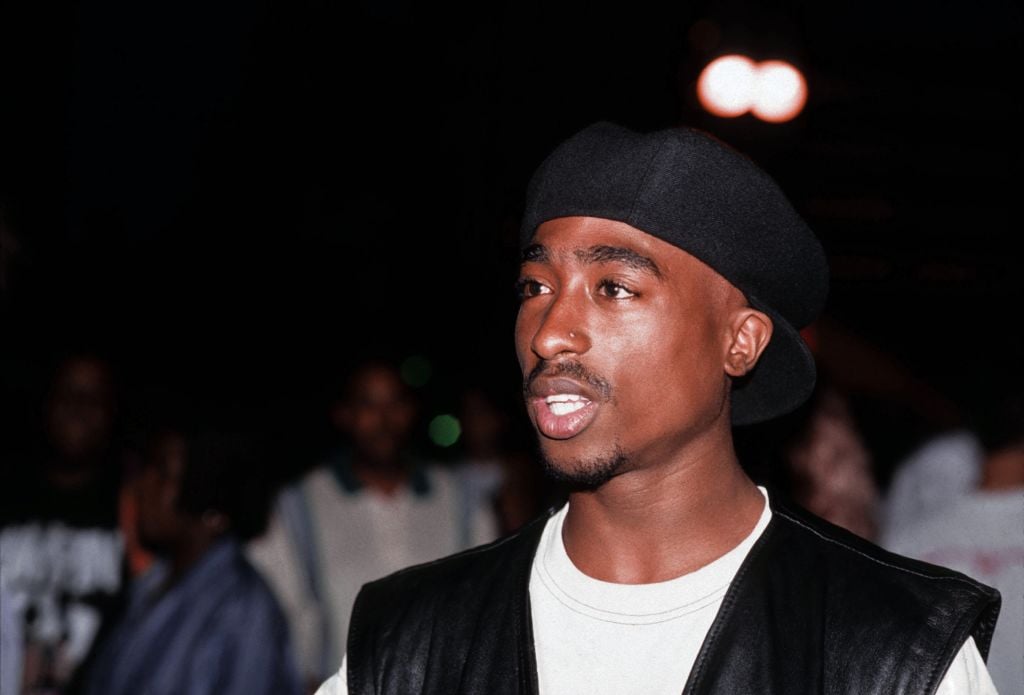 Behind the scenes of 'Menace II Society'
Following his breakout role in Juice, Tupac was tapped for Menace II Society. Directed by twin brothers Allen and Albert Hughes, the film centers on a young, small-time drug dealer named Caine who is uncertain of his future but eventually decides he wants a better life. It features Tyrin Turner, Jada Pinkett Smith, and Larenz Tate — all of whom were praised for their performances.
Tupac was given a smaller role in the film as Sharif, Caine's Muslim friend who tries to put Caine on a more righteous path by offering up teachings from the Nation of Islam. But, as the story goes, Tupac wasn't satisfied with his character and didn't hesitate to express that.
Tupac's complaints about his character caused tension on set
Menace II Society actor MC Eiht told VladTV in 2016 that Tupac questioned why he had to play Sharif when so many other actors got to play gangsters. He also thought that Sharif should've had more of a backstory that detailed how he got into religion and came to be the person he was, MC Eiht alleged.
Movie executives weren't into that, but Tupac persisted, often speaking out and complaining about his character at table readings.
Turner recalled in a separate interview with VladTV that at one particular rehearsal, Tupac spoke out of turn saying he could not get into the character and needed "more."
"Allen Hughes was like, 'Tupac, why you acting like a b*tch? … Let's step outside,'" Turner recalled. "So Tupac and Allen Hughes step outside. Allen comes back in and Tupac never returns."
After his firing, Tupac was replaced by actor Vonte Sweet. While it was a sad time for some of the cast, MC Eiht alleged to VladTV that the Hughes brothers were relieved.
He claimed that Allen and Albert — who had worked with Tupac on previous music videos — didn't want him in the film and had only tapped him because it was a requirement in their movie deal with New Line Cinema.
The drama continued after Tupac got fired from the film
While the brothers were shooting a video for a song on the Menace II Society soundtrack, Tupac showed up with a large group and confronted and attacked them.
"I beat them motherf*ckers down," Tupac said in an old interview.
"All it was was a fistfight," he added in a later appearance on The Arsenio Hall Show (via Entertainment Weekly). "They took a street thing and brought it to the courts," he continued, referencing Allen's decision to press charges for assault. Tupac was later convicted of assault and battery, for which he served 15 days in jail.
Despite everything that happened, it appears that Allen has let bygones be bygones. He appeared to praise the fallen rapper in a later interview with MTV News, saying that Tupac was bigger than Menace II Society.
"If 'Pac had been in the movie he would've outshined everyone," he told MTV News in 2013. "It would've thrown the whole axis of the movie off if Tupac was in it, because he was bigger than the movie."
Allen is said to be working on a documentary that will honor the life and legacy of Tupac, who died from injuries sustained in a shooting in September 1996.
Read more: Janet Jackson Reportedly Refused to Kiss Tupac In 'Poetic Justice' Unless He Did This