Why Wasn't Hannah G. Chosen to be The Next Bachelorette?
Why Wasn't Hannah G. Chosen to be The Next Bachelorette?
Hannah B. was announced as the next bachelorette during The Bachelor season finale earlier this week. Fans are divided about the choice. She could either bring the quirky Southern spunk or be the most awkward bachelorette in the show's history.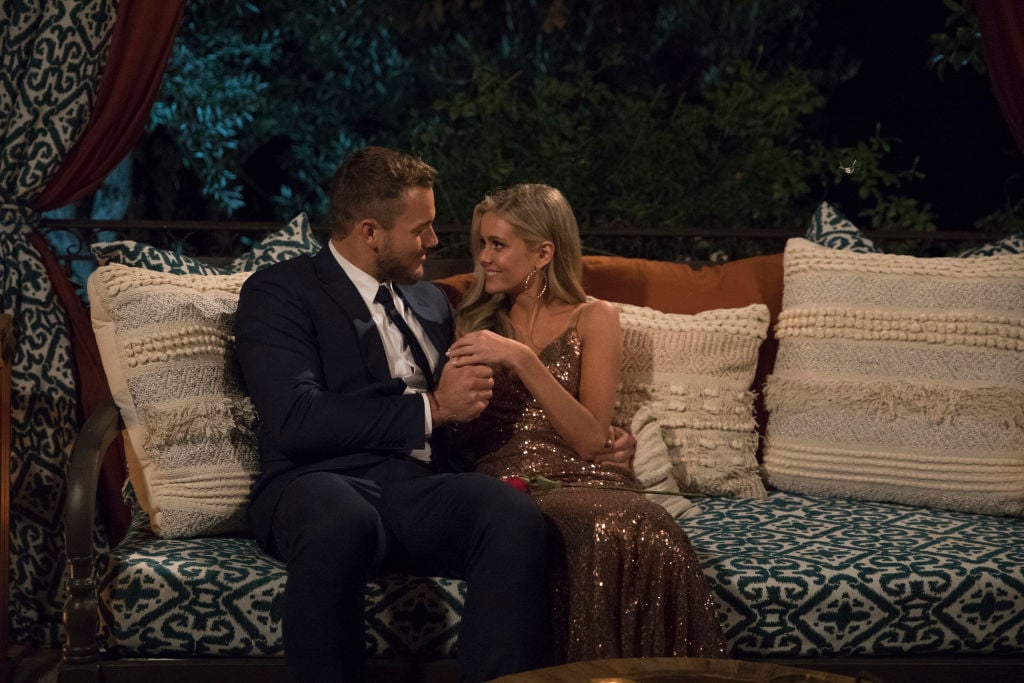 ABC announced, just before the episode aired, that Hannah G. and Caelynn were also both being considered for the role. After Hannah B's extremely awkward first opportunity to show off her bachelorette skills, Bachelor Nation is now wondering why Caelynn, and especially Hannah G, weren't chosen.

After Hannah G's interview with Chris Harrison during part one of the finale, fans were impressed at how honest, poised, and candid she was. The interview had a lot of Bachelor Nation thinking she'd make a great bachelorette. Almost every post on Instagram involving Bachelorette speculation had comment after comment about how great Hannah G. would be as The Bachelorette. So why wasn't she chosen?

Hannah G. is still heartbroken over Colton

As everyone could see in her interview with Harrison about her breakup with Colton, Hannah G. is still clearly heartbroken about the former bachelor. She said that she had been absolutely sure that it would be her at the end with him. He had given her the first impression rose and told her several times that she reminded him of home. When he broke up with her, he mentioned that he wasn't sure he was making the right decision, leading Hannah G. to believe he'd come back for her. She said she's had a really hard time getting over everything since the show ended.

Hannah B, on the other hand, got sent home a few weeks before Hannah G. got broken up with, so her heart is more available.

Hannah G. is too tame

Hannah G. definitely stayed out of drama more-so than Hannah B. did. She was an agreeable contestant who seemed to get along with everybody. While that's great for "real life," it doesn't make great television. Hannah B. is definitely more up for whatever The Bachelorette producers throw her way.
"I just think some people every season manage to stay drama free, which is fine for them personally, but for the viewer, sometimes that doesn't necessarily mean it's a good thing," said Reality Steve.
Hannah G. is better suited for 'Paradise'
ABC revealed that though the former Bachelor contestant isn't the next bachelorette, she will be making an appearance on "Paradise," along with Caelynn. Hannah G. is going to thrive in "Paradise." We can just see her making a ton of friends and being the woman all the men are fighting over. "Paradise" is less stressful, anyway. Maybe a tropical vacation is just what Hannah G. needs to get over Colton.
Read more: 'The Bachelor': Demi Was the Star of Women Tell All
Check out The Cheat Sheet on Facebook!