Whitney Way Thore Reveals the Real Reason She Called Off Her Engagement to Chase Severino
My Big Fat Fabulous Life's Whitney Way Thore and Chase Severino recently called off their engagement. Find out what motivated the TLC star to announce her broken engagement to the public.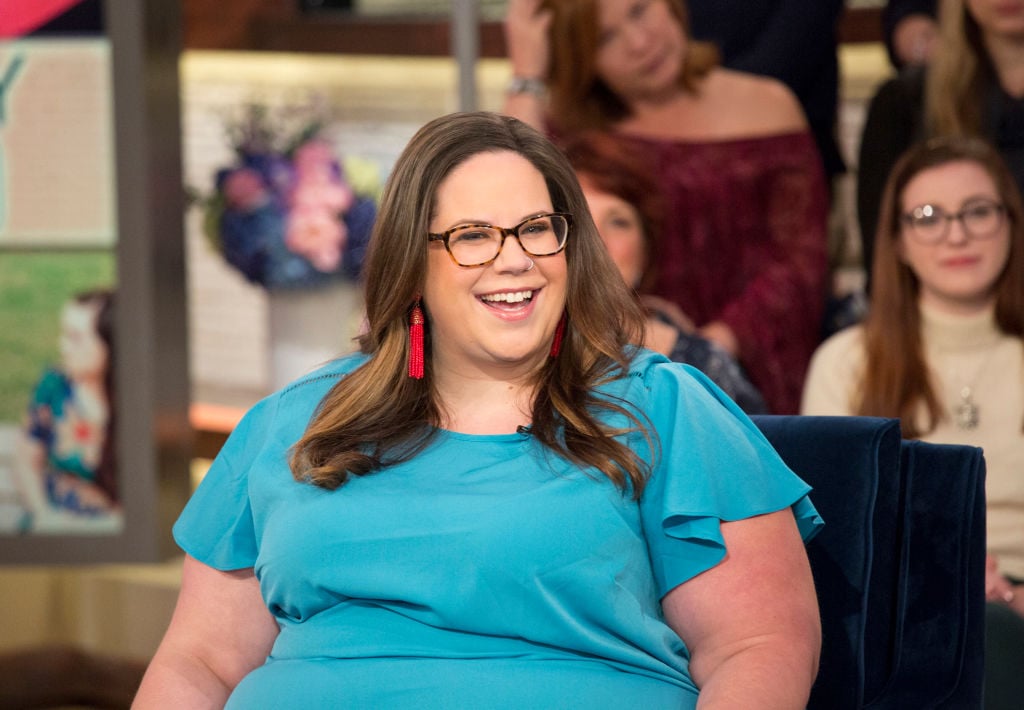 Whitney and Chase's whirlwind relationship
When Thore's business partner Ryan Andreas introduced her to Severino, they quickly started to develop feelings for one another. After dating for a short amount of time, Severino proposed to Thore in Paris in October 2019. Thore was elated and announced the engagement two months later in a since-deleted Instagram post with the caption: "I'm quite possibly the happiest woman alive. It has been REAL hard to keep this a secret!"
Whitney called off her engagement to Chase in May 2020
Thore and Severino's relationship ended suddenly. She announced that their engagement was off on May 22, 2020. Thore took to Instagram to let her fans know what happened. "Chase and I are no longer engaged," Thore wrote. "After experiencing a lot of ups and downs and still living apart, Chase reconnected with a woman with whom he has had a long history. Chase recently told me this information and the fact that it had resulted in a pregnancy. Chase will be a father in October."
Though the situation obviously hurt Thore, she doesn't appear to be bitter. She wants fans to respect her and Severino's privacy at this time. Plus, she isn't "interested in anything hateful being directed toward anyone." 
Fans think their relationship was staged
Some fans of My Big Fat Fabulous Life think Thore's engagement was a plot for the TLC show. When she took to Instagram to break the news, fans felt her caption was emotionless and subdued given what she was going through. A Reddit user who was on Thore and Severino's return flight from Paris said they sat in separate seats. What's more, the fan said "They did not meet one another when we deplaned and got their baggage separately at baggage claim?!?" 
Other fans found this odd, agreeing that Thore and Severino's breakup was likely always going to happen — just on the show. Fans think that now, given Severino is having a child with another woman, TLC had to adapt their original plan of including the breakup on the show.
Thore made her broken engagement public because a pregnancy can't be kept private
Fans started spreading rumors when Thore removed all of the photos of her and Severino from her Instagram. "[The pregnancy] wasn't something I'd been sitting with for months and months, but once I saw rumors about our relationship — after I finally deleted our photos on Instagram, for example — I knew I just wanted to get it over with and announce it so I could fully start to move on," Thore told People. 
She added that she would have rather not said anything at all to avoid backlash from fans and further gossip. Understanding pregnancy is a difficult thing to hide, Thore knew she had to address the issue head-on. "I definitely didn't want it to look like I wasn't aware of the full situation," she said. "But at the same time, I truly just don't want the drama and the gossip."
Though she's hurt, Thore is ready to move on and heal. "It's difficult for strangers to have such strong opinions about something so personal," she said. "Even though so many people have been incredibly nice and sympathetic, it doesn't really make the day to day much easier." Fortunately, Thore has a strong support system to help her through this challenging time.