Why Whoopi Goldberg Regrets Not Leaving Her Fiancé at the Altar
Listening to Whoopi Goldberg talk is entertaining. Anyone who's seen her stand-up routine, her Broadway show, or an episode of The View knows that. The thing about Whoopi is, she normally speaks freely, which is more than you can say for most celebrities.
In a recent New York Times Magazine interview, Whoopi felt comfortable enough saying she doesn't watch The View (never did). And she offered up plenty more where that came from (including why she doesn't regret Ted Danson's blackface routine.)
If you ever pick up a book Whoopi's written, you get even more of the actor-comedian without a filter. Her most recent volume, 2015's If Someone Says, "You Complete Me," RUN!, features Whoopi weighing in on relationships.
In that book, you understand why her third husband will be her last. And you get a great anecdote about one of her three wedding days. Looking back, Whoopi regretted not turning into a runaway bride when given the chance.
Whoopi knew she wasn't in love but got married anyway.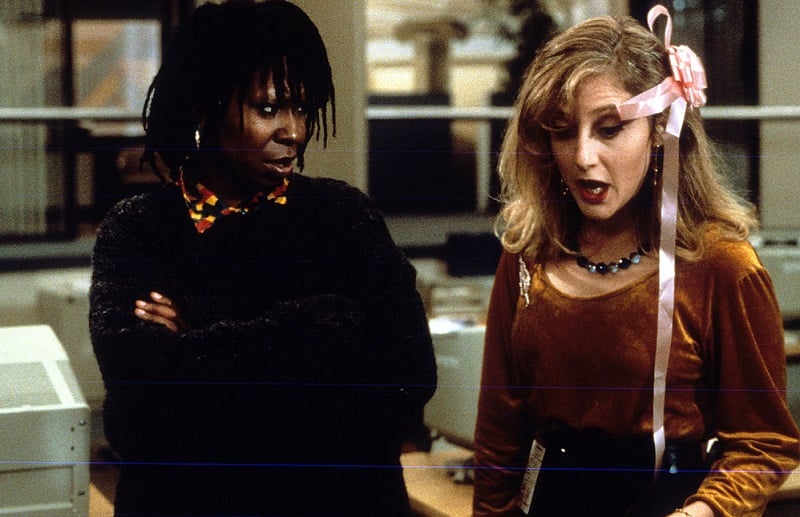 In Chapter Five of her book, Whoopi explains how she came to her current views on marriage (i.e, that it's not for her). While she had gotten hooked on the optimism and good vibes of her engagements, she's come to realize she's not built for the everyday devotion marriage requires.
"The only way I would want to be in a relationship at this point is if I could find someone who was willing to live in another state," she wrote. Meanwhile, her biggest piece of advice for anyone considering marriage is "be up front." (She means both with yourself and your partner.)
To illustrate why you need to be up front, Whoopi dropped an amazing anecdote from one wedding day. Prior to the ceremony, her mother walked up to her with car keys in her hand. "You know you don't want to get married," she told Whoopi. "Take the car and leave."
But Whoopi didn't take the out. Instead, she stuck around because they'd invited all their friends and family and she felt obligated to go through with it. "I got married anyway, which makes me kind of an a–hole," she wrote. "Because I knew the truth and I went around it."
The husband in question will remain nameless.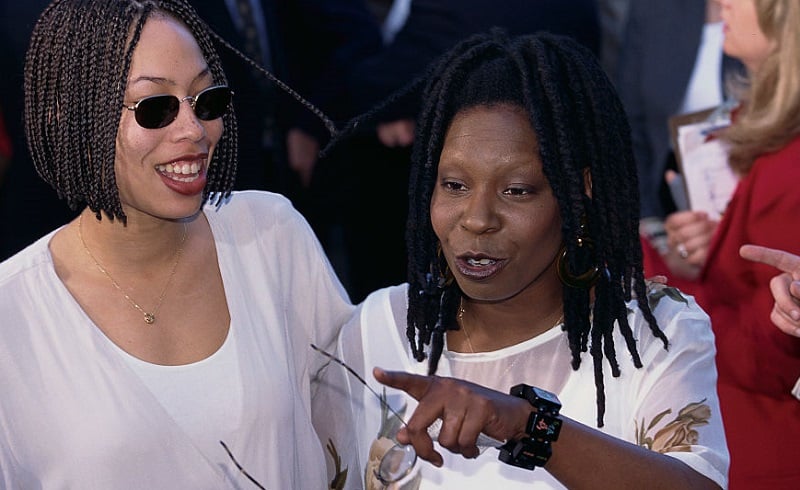 Though Whoopi dishes some very personal details about her relationships in her book, she doesn't name names. That goes for the groom she believes she should have left at the altar. But you can probably make an educated guess if you wanted.
For starters, you can assume it wasn't her first husband. Whoopi was very young (17) at the time and likely didn't have the very grown-up take on the institution she has today. That narrows it down to second husband David Claessen (1986-88) and third husband Lyle Trachtenberg (1994-95).
Everyone has their own path to understanding what's best for them as far as relationships go. In Whoopi's case, she seems totally comfortable with her life as it is — as long as it doesn't involve a husband.
Also see: Will Every 'The View' Co-Host Return for the Next Season?