Why Whoopi Goldberg Said Her 3rd Husband Will Be Her Last
Not everybody can be Whoopi Goldberg. After Barbara Walters hired her as moderator at The View in 2007, the broadcast legend noticed something unique about Whoopi. Specifically, Walters was amazed no one got angry when Whoopi said she'd "rather stay home and smoke a joint" one day.
"Someone else does that, you would get letters," Barbara says in Ramin Setoodeh's The View tell-all Ladies Who Punch. "But Whoopi does it in such a good-natured and honest way, the audience applauded." Moments like that really made Barbara admire Whoopi as a performer.
That good-natured and honest Whoopi was out in full force when she recently spoke with the New York Times Magazine. In an interview that ran July 8, Whoopi casually said she doesn't watch The View (never did) and that the show doesn't fully satisfy her.
On the subject of her past relationships, Whoopi had more ultra-honest things to say about hers in particular — and marriage in general. In fact, it sounds it's like she's done with the institution for good.
The give-and-take of marriage just doesn't appeal to Whoopi.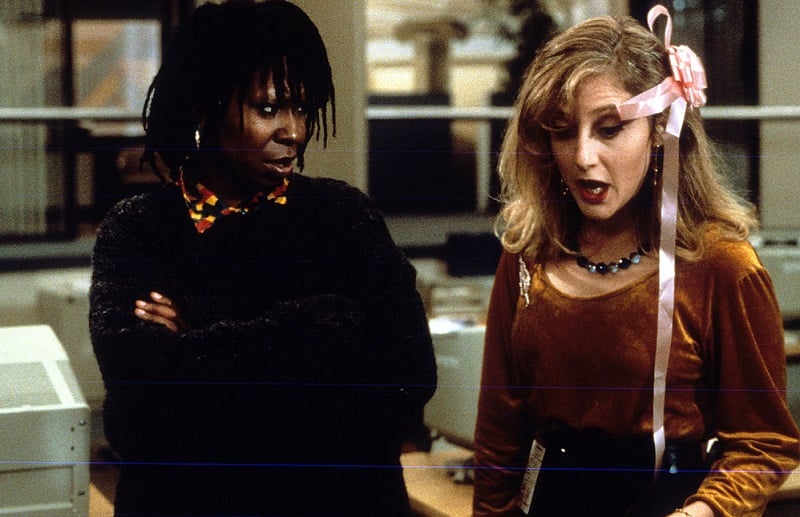 When asked about her past relationships and marriages, Whoopi dove right in, describing how people "expect you to get married." She definitely met those expectations over the years. In 1973, she married Alvin Martin (with whom she had her daughter Alex).
After their divorce in 1979, Whoopi again gave marriage a go — this time, to cinematographer David Claessen, with whom she'd worked on the film Telephone. Whoopi and Claessen married in 1986 and went their separate ways two years later.
Whoopi's third marriage, to Lyle Trachtenberg in 1994, also didn't last long. (They parted ways in 1995.)
Reading her comments in the Times Magazine interview, it sounds like Whoopi's reached the end of the line as far as husbands go. For starters, she doesn't sound willing to commit to the basics. She doesn't want to "share information with somebody else" or "make the other person feel better."
"But if you're in a relationship, you have to do those things, and it took me a while to figure out that I didn't want to," Whoopi said. "Then one day I thought: I don't have to do this. I don't have to conform. I tried marriage, and it wasn't for me."
Whoopi spoke of the things about single life she adores.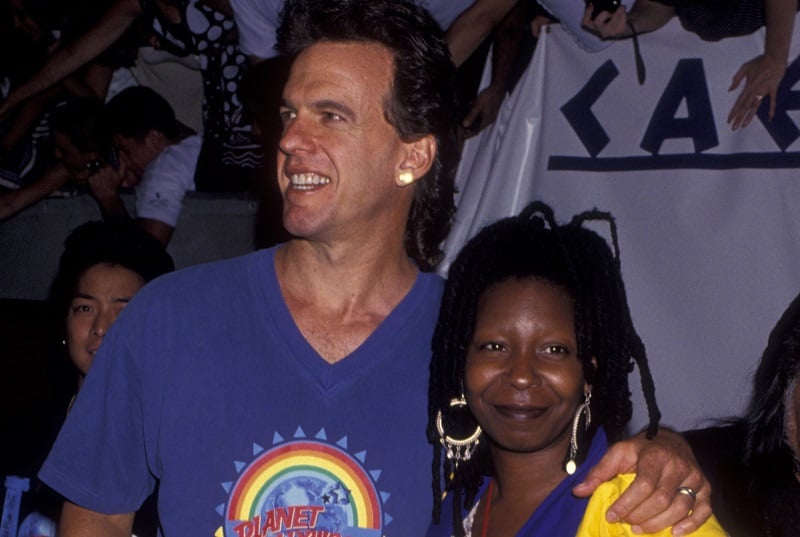 Whoopi has written books for grownups and children, and "tablescapes" was the subject of one those volumes. In her Times interview, Whoopi spoke of setting up tables and throwing successful parties. A recent party — in which lobster risotto was served — left especially fond memories.
After the party ended, Whoopi cherished being alone and not worrying about a husband's concerns. "Truly, to be happy in the world, you must have risotto," she said of the event. "Then everybody left, and the cat and I went upstairs and watched Twin Peaks. It made me very happy."
From that perspective, Whoopi doesn't sound like a curmudgeon on the subject of marriage. She merely sounds like someone who prefers being single. If she gets that happy about risotto and hanging out with her cat with Twin Peaks on TV, it's hard to see how anyone could fault her decision.
Also see: What Did Whoopi Goldberg Win Her Grammy, Tony, and Emmy Awards for?