Why Will Smith and Jada Pinkett Smith Don't Consider Themselves to Be Married
Find out why Will Smith and Jada Pinkett Smith don't consider themselves to be married.
Although they've fielded their share of rumors, Jada Pinkett Smith and Will Smith seem to share the kind of marriage that is a little rarer than a unicorn in Hollywood. Will Smith and Jada Pinkett Smith been together for 23 years, and they still appear to be in love. Of course, not everything is as it appears, especially in Hollywood. It turns out that this power couple has been through their share of struggles, and these days they don't even consider themselves to be married. 
Two impressive careers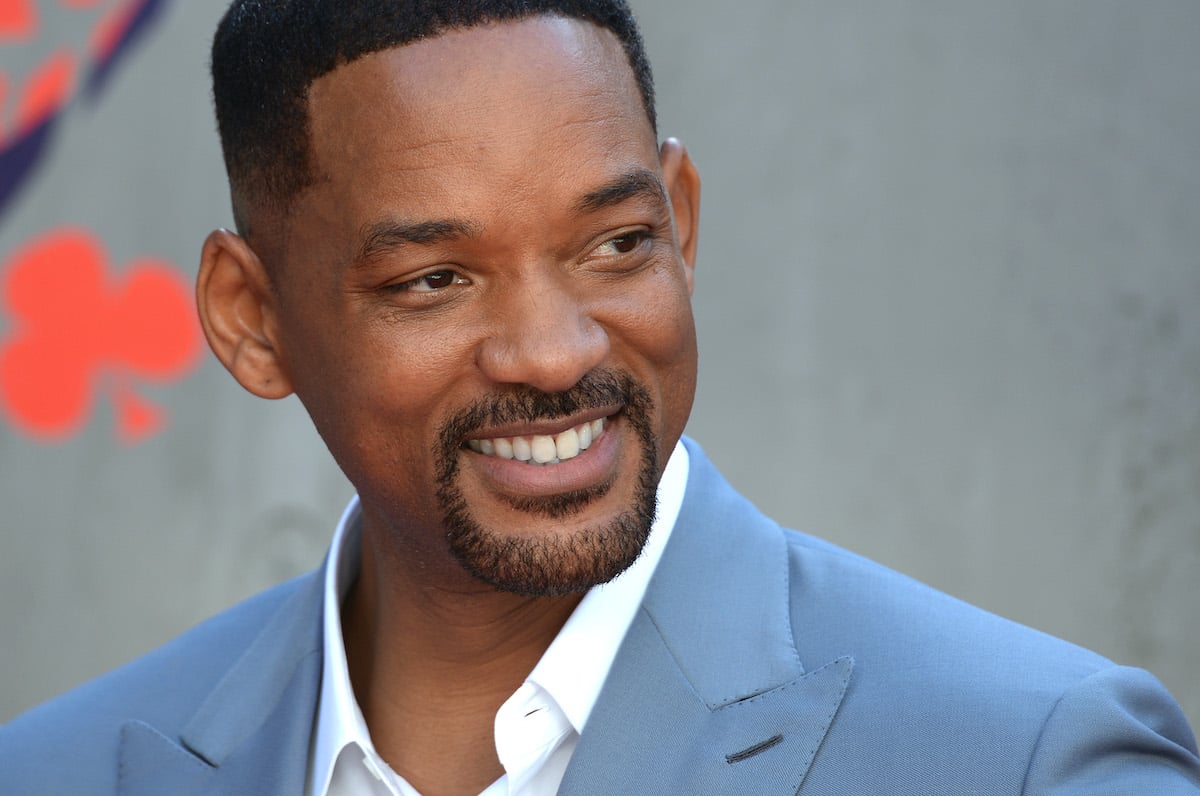 Smith and Pinkett Smith both broke into acting around the same time. According to Biography, Pinkett Smith's breakthrough role was on The Cosby Show spinoff A Different World in 1991. She went on to star in a number of movies, including Menace II Society, Scream 2, Bamboozled, Magic Mike XL, and Bad Moms. 
In 2018, Pinkett Smith started a podcast on Facebook Watch, called Red Table Talk. She hosts the podcast with her daughter and mom, and they explore issues that have impacted their family. 
Biography also reports that Smith started his rise to fame as a rapper. He formed a group with his friend Jeff Townes, called DJ Jazzy Jeff & the Fresh Prince. That led to his starring role in the TV sitcom The Fresh Prince of Bel-Air, where he met Pinkett Smith. The show not only introduced him to his future wife, it also made him a household name. 
He went on to become a Hollywood A-lister, with blockbuster movies such as Independence Day, Men In Black, and Hitch. He also grew into more serious roles, such as The Pursuit of Happyness, Concussion, and Ali, which he appeared in with Pinkett Smith, and which earned him an Oscar nod. 
A long, complicated marriage
According to O Magazine, Smith says that when the couple met on the set of The Fresh Prince of Bel-Air, there was an immediate attraction between them. However, Smith was married to Sheree Fletcher at the time, the mother of his son, Trey.
A few years later Fletcher ended the marriage, and Smith reached out to Pinkett Smith. Within two years they were married, in 1997. The next year the couple's son Jaden was born, and two years later their daughter Willow came along. 
There have been rumors about the couple throughout the years, including whispers that they were in an open marriage and that they were headed for divorce. Through it all, they have been adamant that they were together for the long haul. 
Are they married?
However, it is definitely true that they have weathered their share of relationship struggles. On a recent episode of Red Table Talks, they revealed that they were separated for a little while. During that time apart, Pinkett Smith became romantically involved with another man, R&B singer August Alsina. 
Closer Weekly explains that instead of ending their marriage, the couple used this break in their relationship as an opportunity to address the struggles that drove them apart. They described the time as forcing them to remake the marriage from scratch. The new relationship is so good and strong that they don't even call it a marriage anymore. 
"We don't even say we're married anymore. We refer to ourselves as 'life partners,' where you get into that space where you realize you are literally with somebody for the rest of your life," Smith explained when was on TIDAL's Rap Radar podcast. "There's no deal breakers. There's nothing she could do — ever — nothing that would break our relationship. She has my support till death, and it feels so good to get to that space."
Smith and Pinkett Smith are not your typical couple — by Hollywood or anyone's standards. But they've clearly found a relationship that works for them, and it seems that after some painful times, they couldn't be happier today.