Why Willow Smith Doesn't Believe Time Exists
Will Smith and Jada Pinkett Smith have long made headlines for what onlookers see as having a strong marriage. Amid rumors that they have an open marriage with boundaries that include space for extramarital relationships, they have also raised eyebrows by raising their kids in a way that many find unusual.
Some have even criticized the famous pair's parenting decisions as being unacceptable and bad for their kids. Others see their free-spirited approach to raising a family to be refreshing and right in line with their general philosophy for life. 
No matter where people stand on the issue, they're sure to see Willow Smith's comments about the nature of time as evidence one way or the other that Will Smith and Jada Pinkett Smith's parenting style has produced children with some unique perspectives on the world. 
Will Smith and Jada Pinkett Smith have two children
Will Smith and Jada Pinkett Smith have two children. Their oldest, a son named Jaden, was born shortly after the pair got married on New Year's Eve in 1997.
Jada Pinkett Smith has been open about how "horrible" the wedding was and how much she disliked the pressure to wed because she was pregnant. A few years later, the couple welcomed a daughter named Willow in 2000. 
As their children aged and started stepping into the spotlight in their own right, it was clear that they had interests in following in their famous parents' footsteps. Jaden Smith has taken up acting and had a notable role in Baz Luhrmann's series The Get Down. Willow Smith has dabbled in several art forms as well and has notably tackled the music world at an early age, making waves with her 2010 hit "Whip My Hair." 
Will Smith and Jada Pinkett Smith take an open parenting approach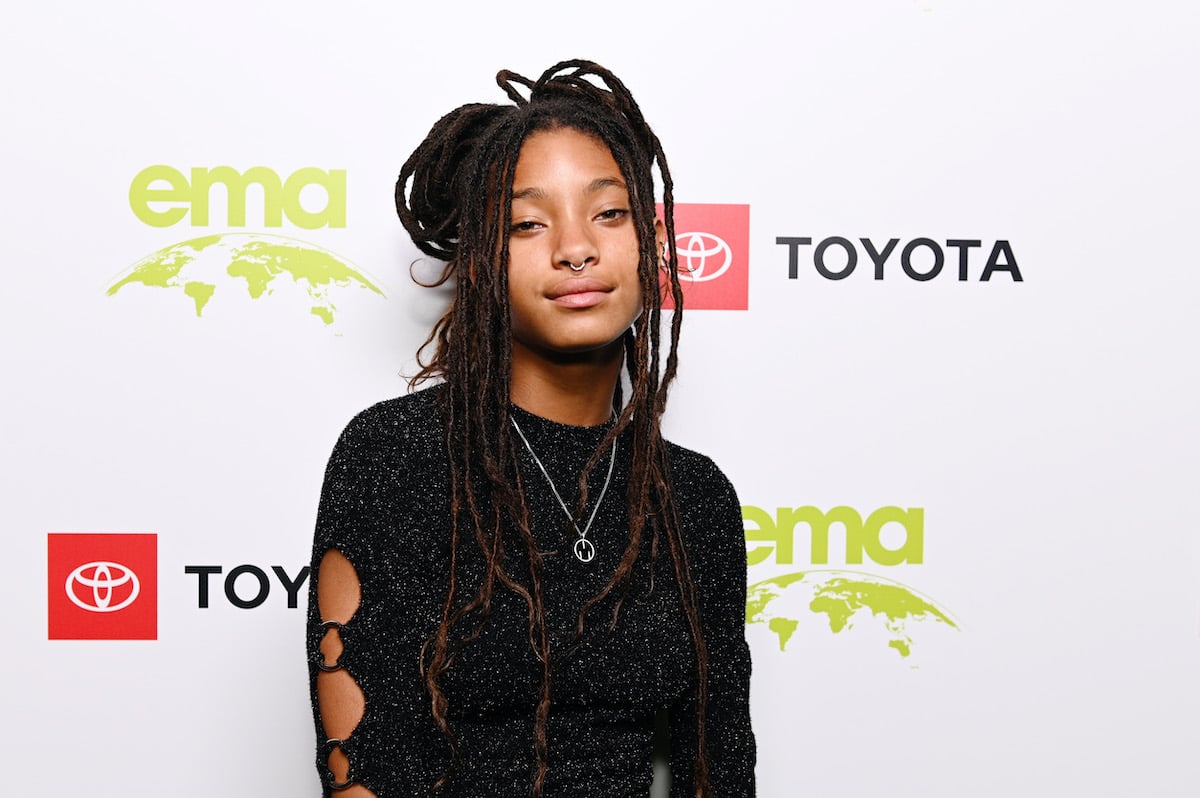 The creative spirits of these two famous children come associated with their parents' unique take on raising them. Will Smith and Jada Pinkett Smith have been very open about allowing their children a full range of expression and creating a household without a lot of hard and fast rules. 
Explaining his approach to parenting, Will Smith emphasized personal freedom and individuality in an interview with Metro: "The way that we deal with our kids is, they are responsible for their lives. Our concept is, as young as possible, give them as much control over their lives as possible and the concept of punishment, our experience has been—it has a little too much of a negative quality." 
Willow Smith's comments about time drew attention
All of that openness and creativity coupled with the fame these kids have grown up under has made for some very interesting moments. BestLife has put Willow Smith's comments about time on their list of 50 of the craziest things celebrities have ever said. But one could argue Willow Smith's candidness is a testament to how empowered she feels to share her views.
In a 2014 interview for T Magazine, both Jaden Smith and Willow Smith seemed to be working to push the envelope and demonstrate their commitment to unusual perspectives. Among these comments, Willow Smith had this to say about time.
"I mean, time for me, I can make it go slow or fast, however I please, and that's how I know it doesn't exist," said Willow Smith.
Instead of questioning that perspective or clarifying a potential metaphorical intention, her brother jumped in and doubled down on the take: "But on the level of being here on earth, if you are aware in a moment, one second can last a year. And if you are unaware, your whole childhood, your whole life can pass by in six seconds." 
As if to provide even more insight into this position that they seemed to portray as completely logical, Willow Smith followed up with "because living." Jaden Smith once again weighed in: "Right, because you have to live. There's a theoretical physicist inside all of our minds, and you can talk and talk, but it's living."
Ultimately, Willow Smith says she can make time "go slow or fast, however I please. That's how I know it doesn't exist."