Why Willow Smith Felt 'Empowered' After Wearing Lingerie for the First Time in Rihanna's Savage X Fenty Show
Willow Smith decided to show off her modeling skills in October 2020. The singer and daughter of Will Smith and Jada Pinkett Smith appeared in Rihanna's Savage X Fenty show. Celebrities like Demi Moore, Paris Hilton, and Lizzo joined Smith for the elaborate fashion show.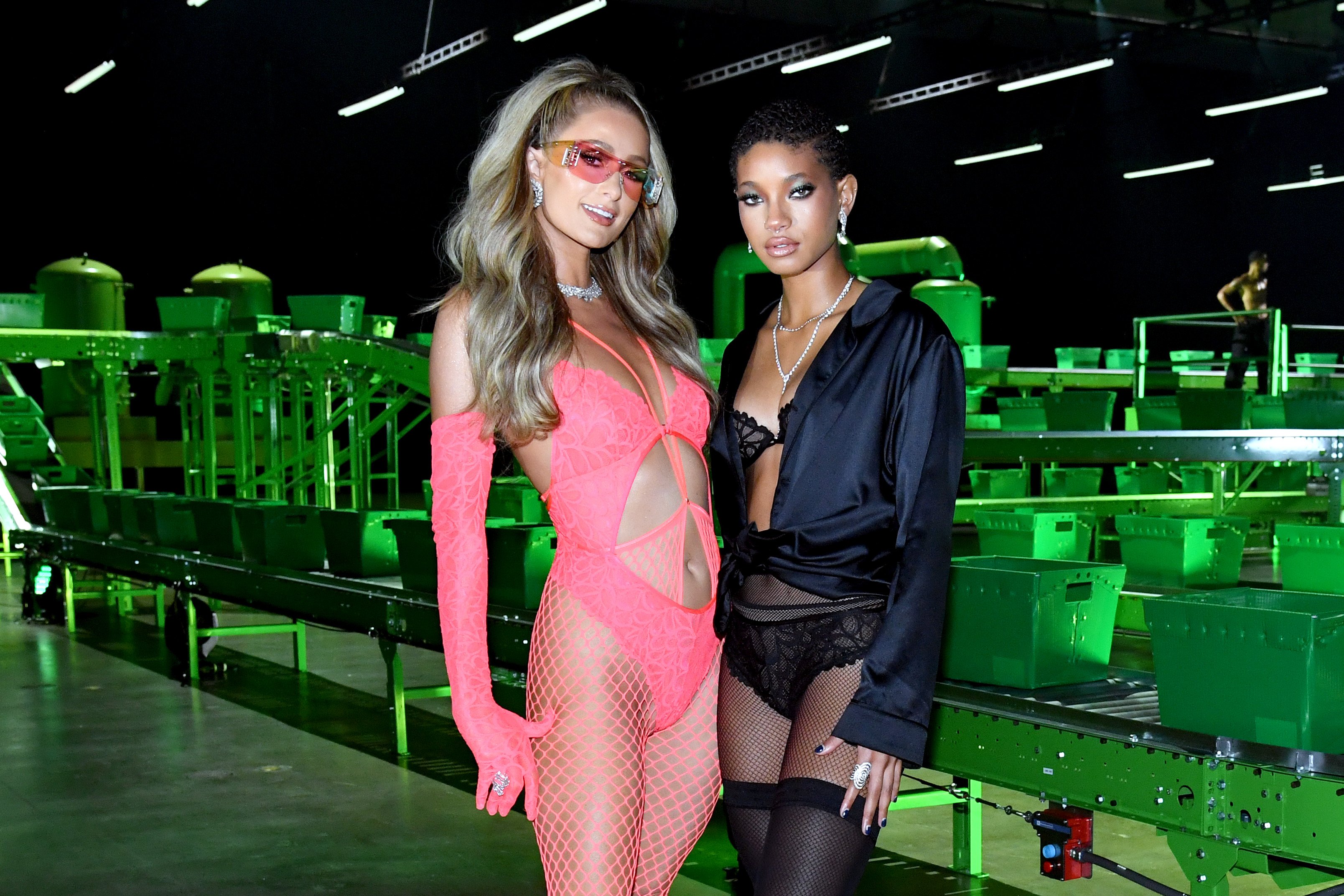 Willow Smith felt 'empowered' after wearing lingerie for the Savage X Fenty show
Smith has been in the spotlight since she was born. The singer first stepped out of her family's famous last name in 2010. She released "Whip My Hair" and became the youngest artist to sign a record deal with Roc Nation. Additionally, Smith started going by her first name only, which soon inspired her brother, Jaden. 
Although she made several attempts to distance herself from her family, Smith's Savage X Fenty debut turned multiple heads. She dressed in black lingerie as she strutted down through the runway. Smith also wore an edgy makeup look for the show.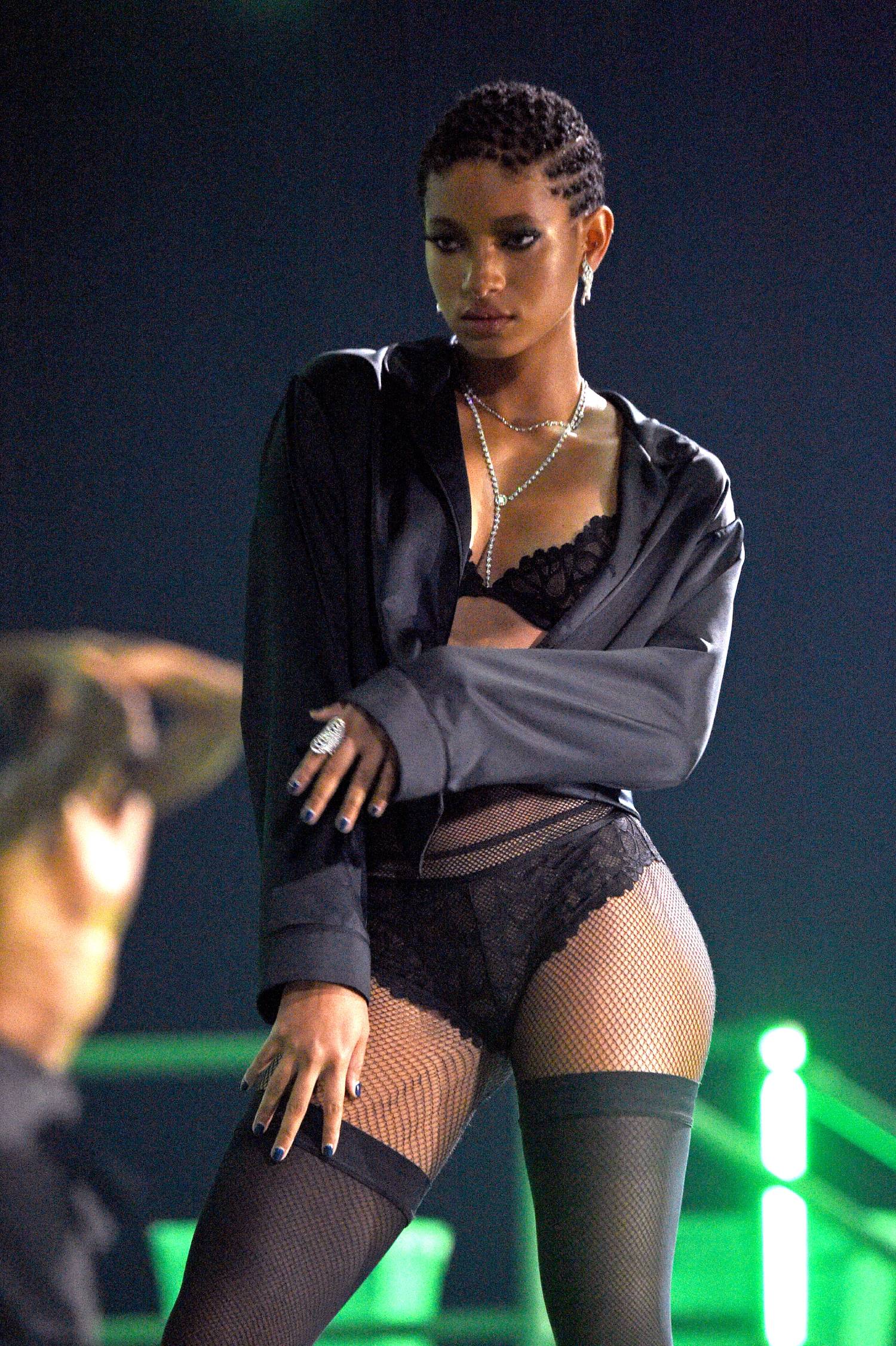 During a December 2020 episode of Red Table Talk, Smith, her mother, Pinkett Smith, and her grandmother, Adrienne Banfield-Norris, spoke to guests who recently experienced weight loss. Before their guests arrived, Smith briefly discussed her appearance for Savage X Fenty. While speaking to her mother and grandmother, Smith admitted she was intimidated by the job at first. Luckily, she felt better after she FaceTimed Pinkett Smith. 
"As soon as I got in there, I was like, 'Oh God. Maybe I can't handle this. Maybe this is not my place," she said. "That comes from my insecurity. But I put on the clothes, and I looked at myself and said, 'You're gonna go out there, and you're gonna vibe it out. "I had never worn lingerie in my entire life," Smith said. "[That was] my first time, in front of the whole world, ever wearing lingerie. I just felt like I was so empowered." 
Jada Pinkett Smith said Willow that she 'stepped into your womanhood' during the Savage X Fenty show
Pinkett Smith also reflected on Smith's fashion show appearance on Red Table Talk. During their discussion, Pinkett Smith shared how proud she was of her 20-year-old daughter. According to Pinkett Smith, the year 2020 allowed Smith to reintroduce herself to the public as a grown woman. 
"You really stepped into your womanhood this year," Pinkett Smith said to Smith. "You basically showed the world your transformation during your Fenty strut."
While Pinkett Smith shared her thoughts on Smith's performance on Red Table Talk, she supported her daughter in real-time in October 2020. Pinkett Smith shared multiple photos of Smith walking in the show on social media. The proud mom also posted a photo of Smith wearing her lingerie look alongside Rihanna. 
"My two fo'evahs right here!!!" Pinkett Smith exclaimed on Instagram. "My two favs in the game! Check out @savagexfenty NOW on @amazonprimevideo!!!" 
Willow Smith opened up about having issues with her body on 'Red Table Talk' before the Savage X Fenty show
Smith's decision to walk in the Savage X Fenty show came after openly discussing one of her more vulnerable moments. During Red Table Talk, Smith revealed she engaged in self-harm when she was younger. Although she admitted it was hard for her to announce that she self-harmed publicly, she said she was happy that it possibly helped someone, per Insider. 
"Looking back, it makes me feel even stronger because so many people DMed me or talked to me and were like, 'That really helped me."'