'Why Women Kill': This Actor Almost Starred in Season 2
Fans of Why Women Kill grew to love Rita Castillo, one of the main characters in the series' second season. It's difficult to imagine anyone besides Lana Parrilla, who was previously best known for her work as the Evil Queen in Once Upon a Time.
But did you know that the role was written for a different actor? Find out who the show creator originally wanted to play Rita Castillo and how Parrilla got the part. 
Show creator Marc Cherry had Eva Longoria in mind
Marc Cherry created both Why Women Kill and Desperate Housewives, so it's not too surprising that he had the star of the latter in mind to play the role of Rita Castillo.
"I wrote the part for my good friend Eva Longoria, but by the time we were doing it, she was going to start directing a movie," Cherry told Entertainment Weekly. 
Although she was unable to contribute her acting skills to Why Women Kill, Longoria did end up directing an episode for Cherry. Longoria is credited as the director of season 2's fourth episode, titled "Scene of the Crime."
Longoria took to Instagram to thank Cherry for allowing her to be a part of the show, as well as specifically calling out Lana Parilla and Allison Tolman, the season's two female leads.
Eva Longoria suggested Lana Parrilla for the part
Not only did Longoria mention Parrilla in her Instagram post, but she is also the one who suggested the Once Upon a Time actor for the role of Rita Castillo.
According to Cherry, "It was Eva who said, 'Marc, do you know the work of my friend Lana Parrilla?' Eva hooked us up."
The two actors have been close friends for a while. Longoria posted a photo to her Instagram of Parrilla wearing a Santa hat back in 2015. Parrilla congratulated Longoria on Instagram for getting a star on the Hollywood Walk of Fame in 2018.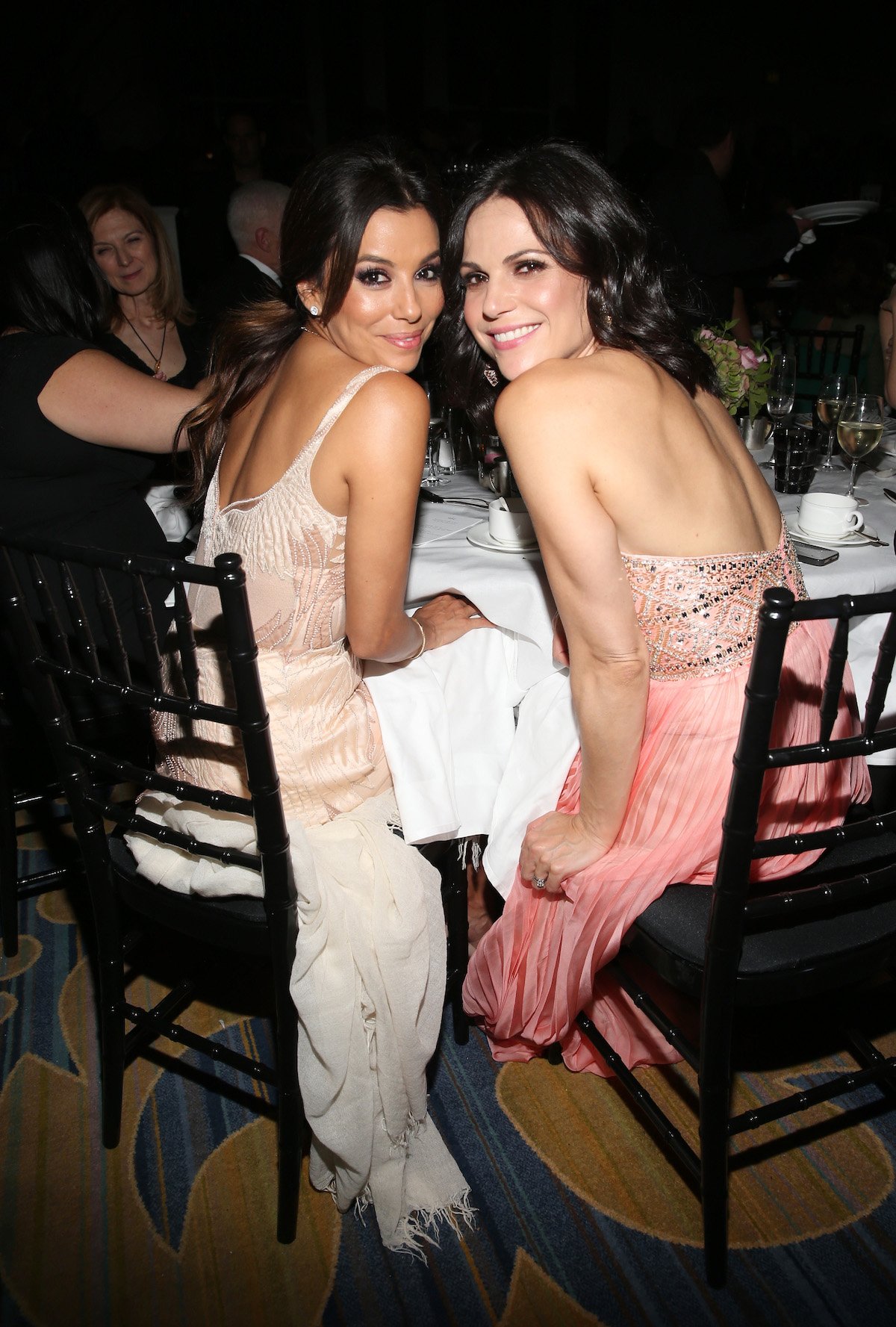 RELATED: Who Was the 'Desperate Housewives' Bully? Eva Longoria Reveals She Was Targeted By Co-Worker
Marc Cherry was thrilled with Lana Parrilla's performance
It seems that everything worked out for the best, with Longoria getting to direct an episode of Why Women Kill as well as the film that prevented her from taking on an acting role for the entire duration of filming for season 2.
Moreover, Lana Parrilla embodied the character perfectly, and Cherry was more than happy with her performance.
Cherry told The A.V. Club, "I wrote the part for Eva Longoria. I gave it to Eva, and she said, 'Marc, it's great, but I'm shooting a movie when you guys start production.' And I said, 'Oh, shoot, if I wrote this for you, who else can play this? I'm terribly frustrated that you can't do it.' And she said, 'You know, I've got this really good friend.' And this is the only time that's ever happened to me in my career where I've offered something to an actor, and then they turn me on to the actor who ultimately got the part. So Lana came in, and she read for it. And I fell in love immediately."
Cherry went on to credit female actors like Parrilla for his success. "I have a little bit of luck in my career finding women who you still like them even when I make them do just the most dreadful thing. I think part of it is good casting and finding women who can be vulnerable while they're up to no-good shenanigans. You've got to look for actors who've got the twinkle in their eye when they're doing their horrible stuff. You know, I've made a good living off of explaining why women make bad choices."