Why Yolanda Hadid Changed Her Last Name to Hadid After David Foster Divorce
Not many people are eager to take their ex-husband's name again, but former model Yolanda Hadid's reason to do so is simple and sweet. 
Yolanda Hadid is a celebrity with more than one claim to fame. The Dutch former model has been in the public eye since she was a young teen, and she's remained there ever since. Hadid is the matriarch of a famous family, and she's been a part of the well-known Real Housewives franchise on Bravo.
The TV personality has been married twice. After her second divorce, however, she decided to go back to using her first husband's surname. Not many people are eager to take their ex-husband's name again, but Hadid's reason to do so is simple and sweet. 
Who is Yolanda Hadid?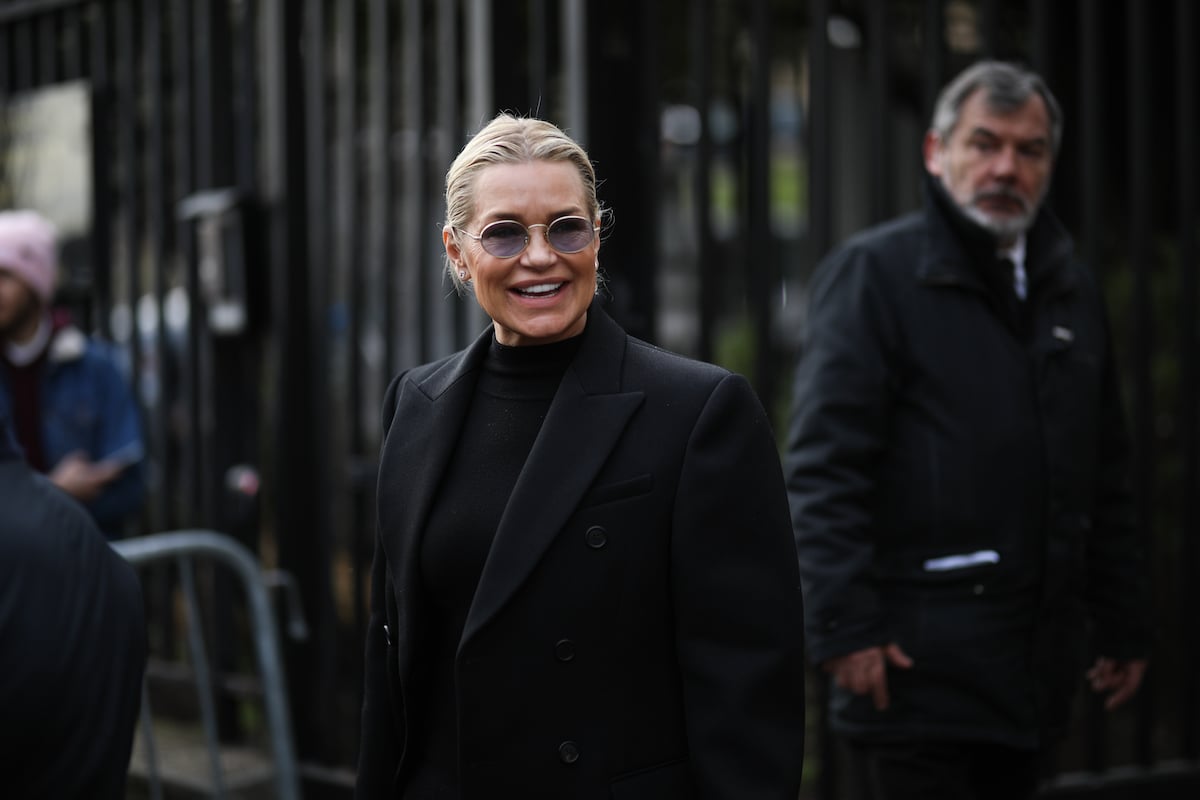 Hadid was born Yolanda van den Herik in the Netherlands in 1964. A Dutch designer approached her as a young teen, asking her to model in his fashion show. This led to a successful 15-year modeling career. 
Hadid moved to LA in 1994, where she had three children with her first husband Mohamed Hadid. Those kids, Gigi Hadid, Bella Hadid, and Anwar Hadid, all went on to become models as well. Some fans even call them the most beautiful siblings in Hollywood. 
In 2012, Yolanda joined the cast of The Real Housewives of Beverly Hills, and she stayed with the show until 2016. The following year, she wrote a memoir, Believe Me: My Battle With the Invisible Disability of Lyme Disease. Yolanda's experience with the bacterial infection prompted her to spread awareness about Lyme disease and how it can impact peoples' lives. 
Yolanda Hadid's love life
The List reports that Yolanda's first husband, Mohamed, was 15 years older than her. Their marriage lasted from 1994 to 2000. After their divorce, she waited 11 years to try her hand at marriage again. 
In 2011, Yolanda married musician David Foster, making them newlyweds when she started appearing on RHOBH. They divorced four years later. Although she hasn't shared much about why they split, she has suggested that it may be related to her struggles with Lyme disease. Yolanda's illness kept her from being able to stay as active as Foster wanted to be. 
In 2019, the now-58-year-old began dating a new man, Joseph Jingoli. Although Yolanda prefers to keep her private life under wraps, she has shared she's "very much in love" with the construction company CEO.
Why does Yolanda use the last name Hadid?
Although Yolanda has experienced two divorces, she still uses her first husband's last name. As she was splitting from Foster, the mother of three decided to return to using Hadid instead. According to Radar Online, a source explained that she chose the name to stay close to her children. 
"It was very easy for Yolanda to make the decision to change her name back to Hadid," the source said. "She wants to have the same last name as her three kids, Bella, Gigi, and Anwar."
Yolanda even spoke to her ex-husband Mohamed about her decision. Although he wasn't legally required to allow her to change her name, he gave her his blessing. 
Yolanda seems happy with her new love. But she isn't sharing if they have any plans to get married. Even if they do, she may continue using Hadid as her last name. Presumably, Yolanda still wants to have that connection with her kids. Everyone seemed comfortable with her being known this way.